Tech events in the IT industry bring together IT professionals, industry leaders, and peers from around the world. These events provide the opportunity to discuss the latest trends, challenges, and innovations in the respective field. Participating in these events is not only an excellent opportunity to showcase your products and services, but it also provides an opportunity to learn from industry experts and peers.
SparxIT understands that the IT industry is constantly evolving, and keeping up with the latest trends and technologies is essential to remain competitive. Recognizing the importance of participating in tech events, we have been actively participating in leading IT tech events worldwide.
SparxIT recently participated in the INDIASOFT 2023 event held in New Delhi. INDIASOFT, International ICT Exhibition & Conferences, brings together 1000+ IT and tech companies to offer them networking opportunities.
In this blog, we will discuss our experience participating in this 3 Days event in detail.
Day 1: A Thrilling Start to The Event
The first day of the event begins with preparing our exhibitor booth with everything it needs. After discovering the event guide with Day 3 highlights, our team planned how they would spend their next three days and maximize their productivity.
We wanted to acquire more industry knowledge and stay updated on the latest trends, challenges, and innovations in the IT industry. Therefore, we attended various seminars and conferences at the event.
On the first day itself, we received an overwhelming response from the attendees at the event. We offered in-person b2b meetings to various like-minded people, leaders, and experts.
Here are glimpses of the first day of the INDIASOFT 2023 event.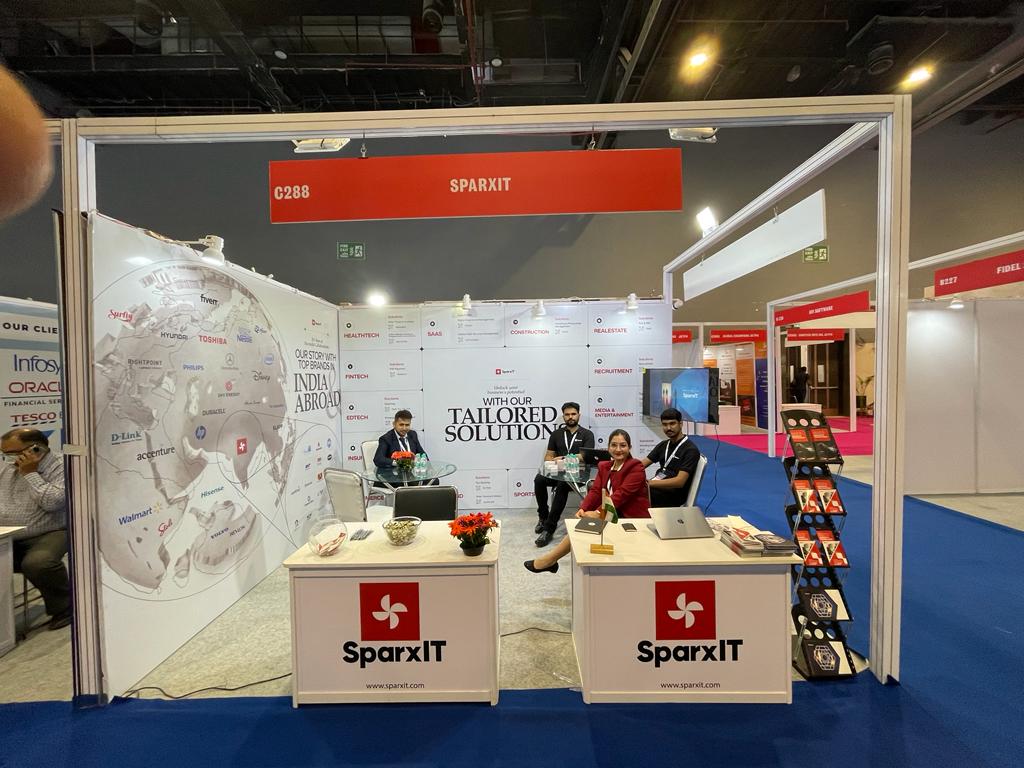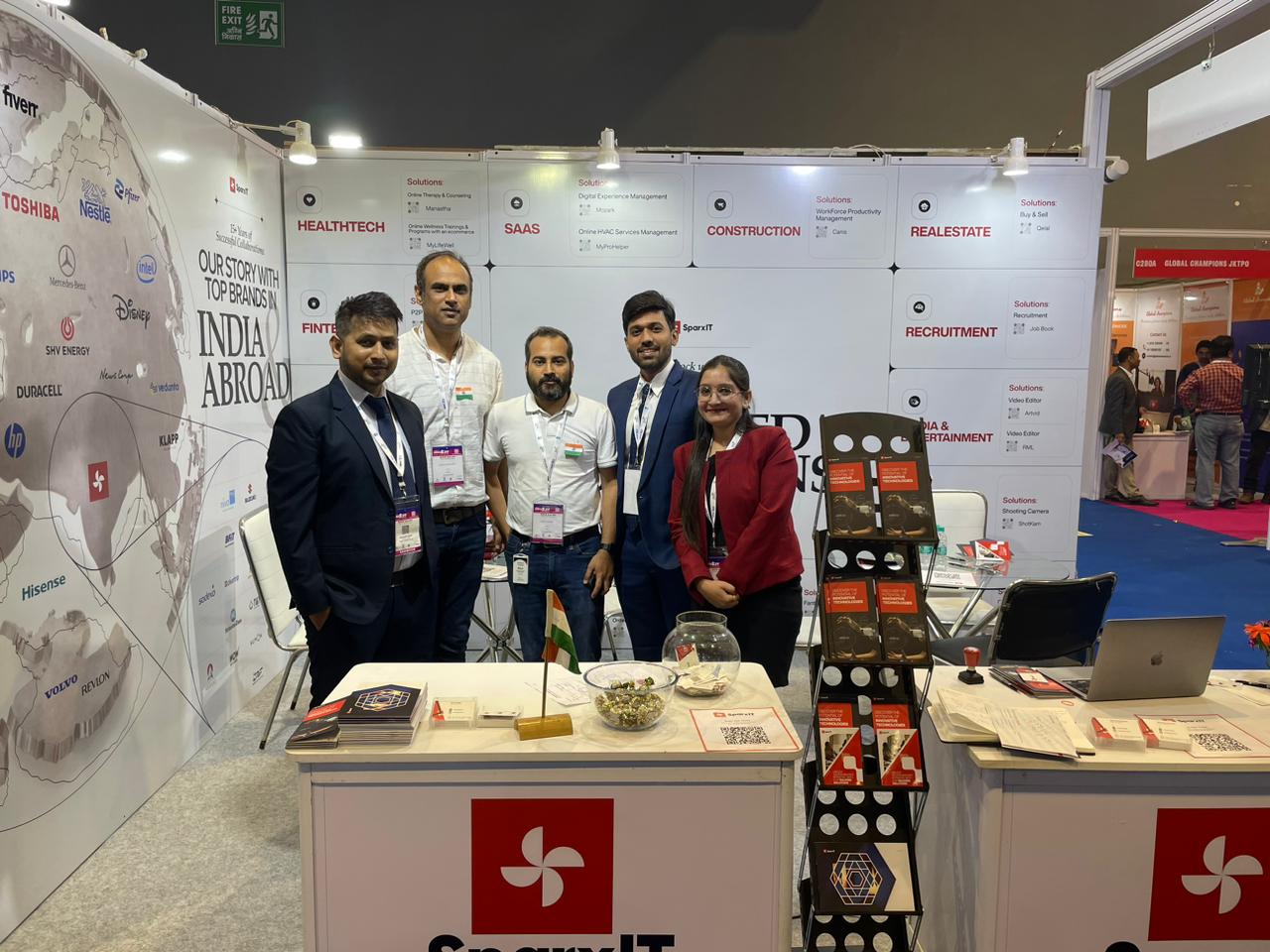 Day 2: Second Day Journey of Innovation
Day 2 of INDIASOFT 2023 with SparxIT was filled with excitement, networking, and innovation! It was another day where we networked with potential clients and partners from various countries.
We had the opportunity to discuss their unique requirements and provide them with tailored solutions that meet their business needs.
On the second day, we signed off our day with the INDIASOFT 2023 event tour.
Take a look at some of the highlights of Day 2.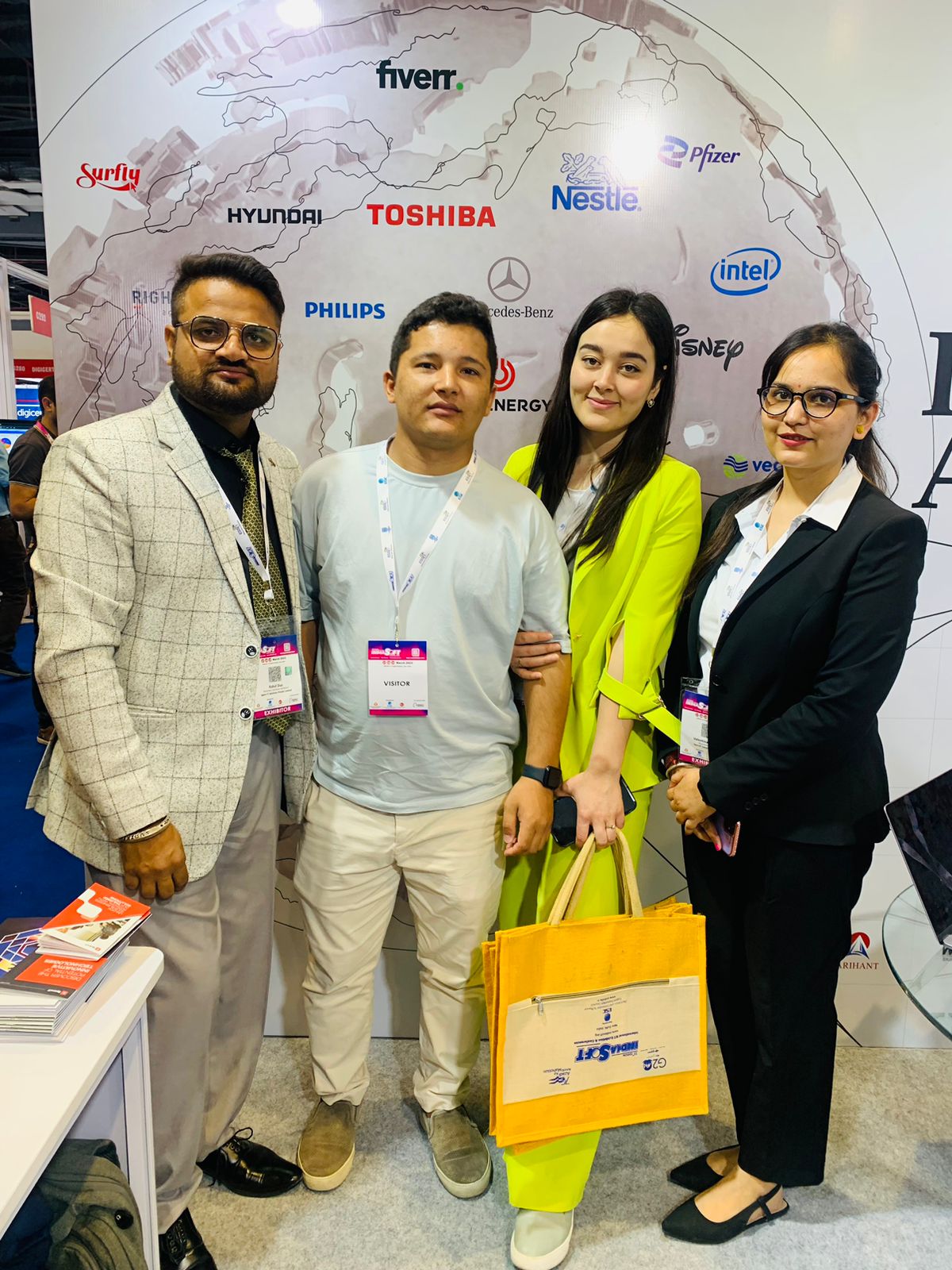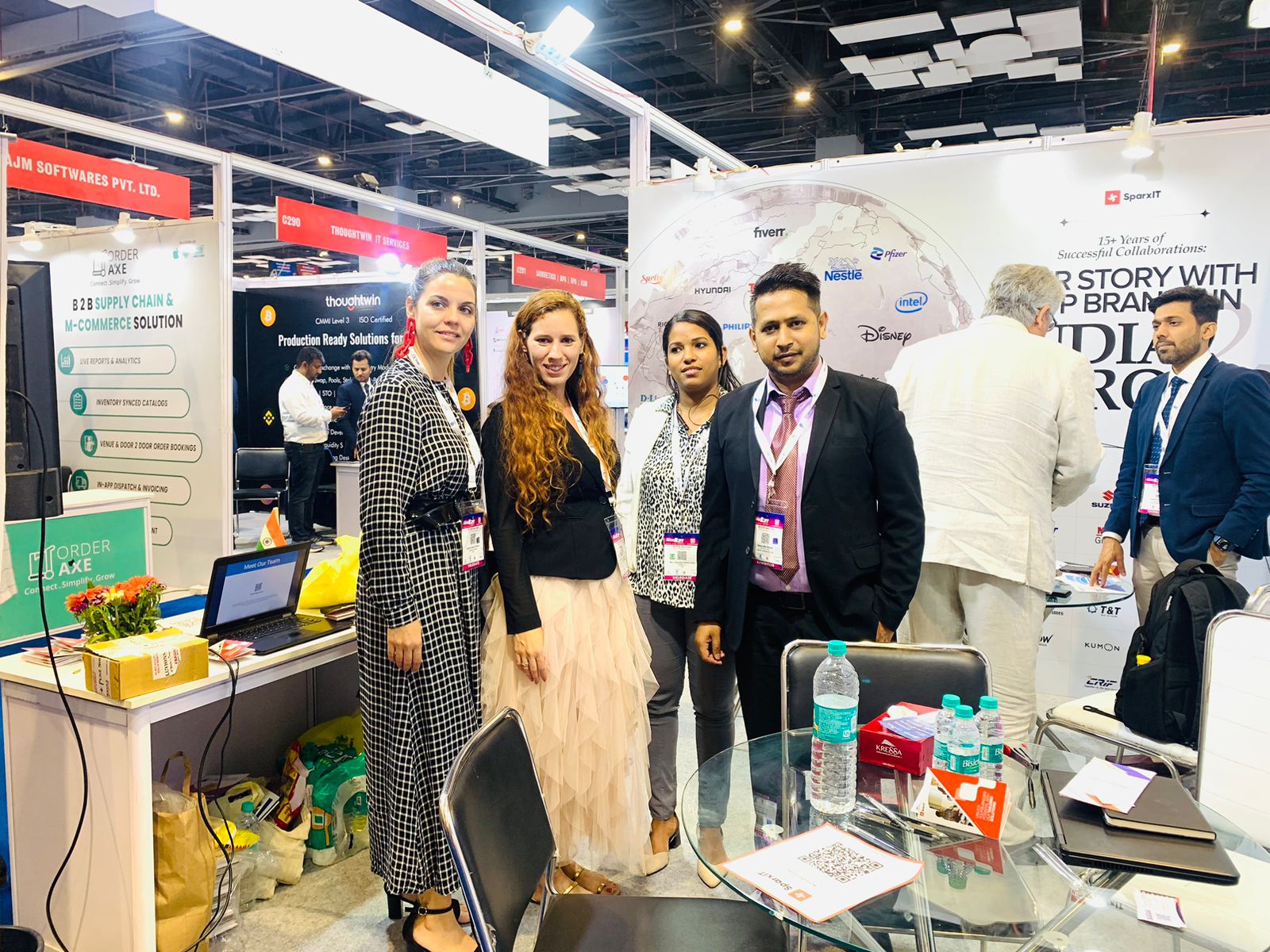 Day 3: A Final Cut of the INDIASOFT 2023 Event
On the 3rd of the event, we received a tremendous response from the attendees. They were highly interested in knowing about our work with leading brands and how we can curate solutions for their requirements.
We highlighted our expertise in emerging technologies like blockchain, artificial intelligence, machine learning, and the Internet of Things (IoT).
Our exhibitor booth design was so carefully thought out so that people could easily understand our solutions and services. It was a great motivator for us that it received praise from many attendees for simplistic representation.
Let's have a look at the Day 3 photos of the event.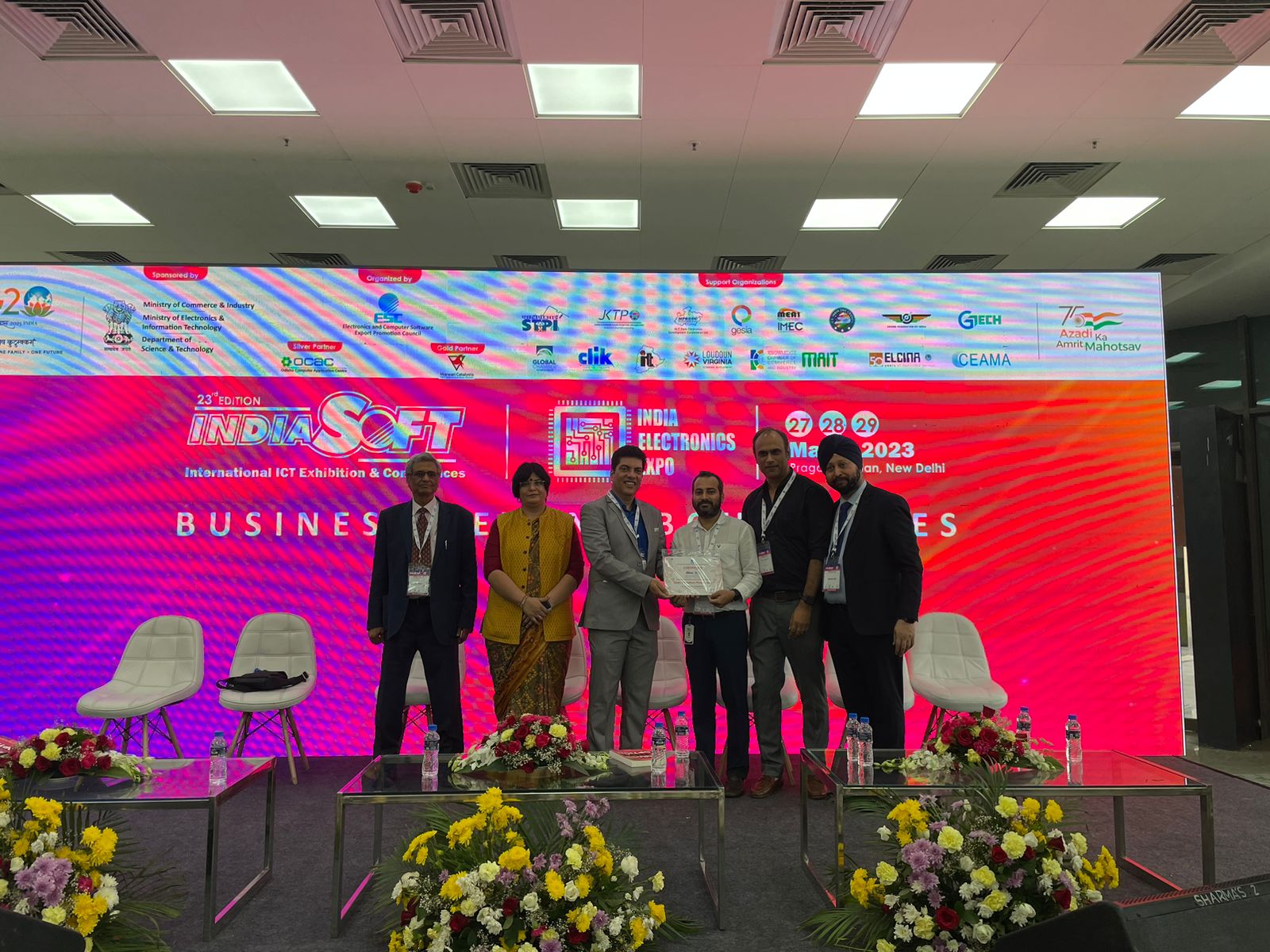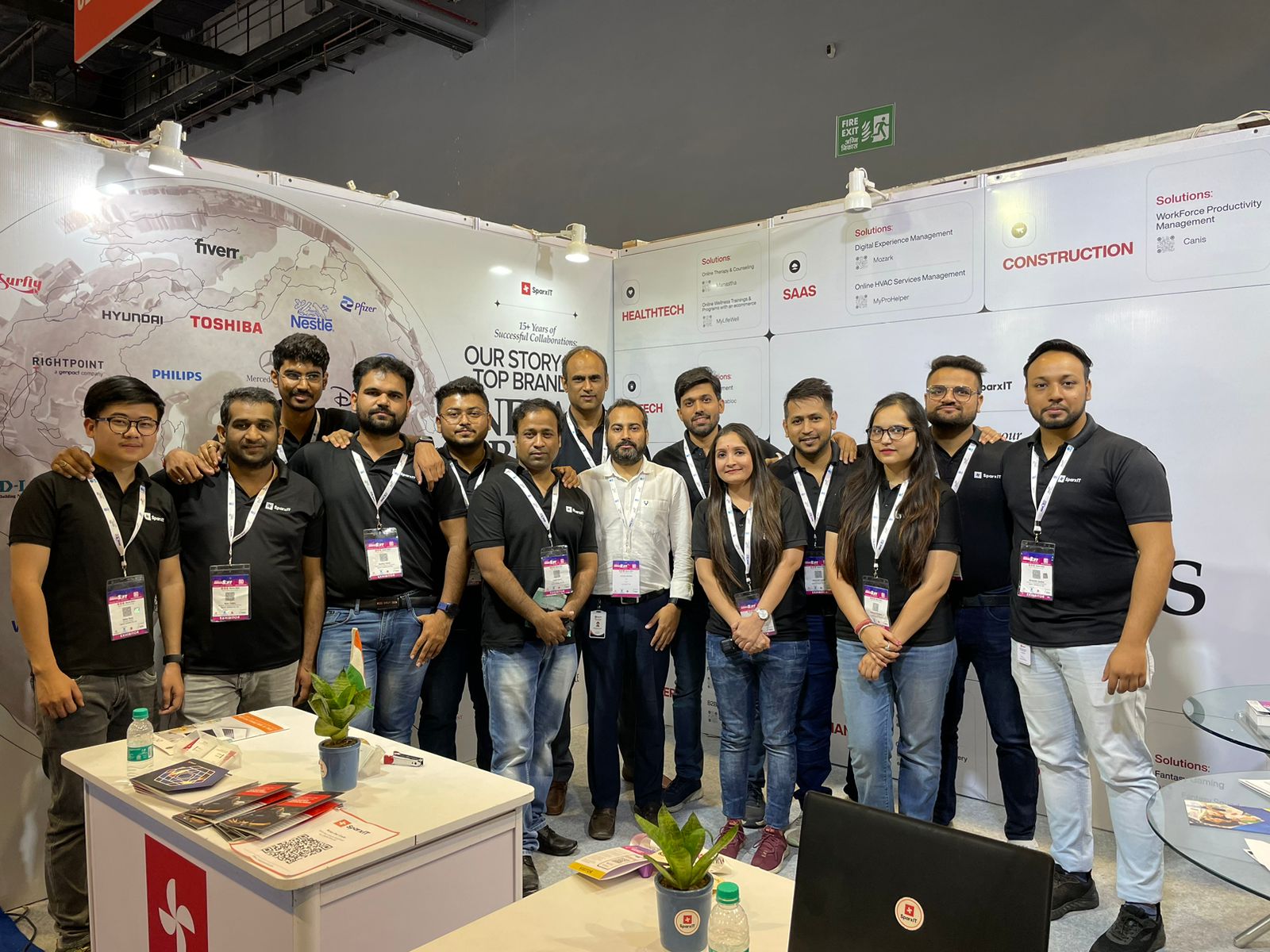 Meet The SparxIT Team: Reflections on INDIASOFT 2023
On Day 3, our team talked about the event's overall experience. This includes the attendees' top concerns or needs and the exhibitor booth's creativity. The SparxIT team also discussed the factors that set them apart from the competition and emerging technologies.
Conclusion
Overall, our participation in the INDIASOFT 2023 event was a great success. It was an excellent opportunity for us to connect with the global IT community and showcase our capabilities in software development and testing.
We look forward to participating in more such events in the future.
If you are looking for software development or testing services, feel free to contact us. We'd be happy to discuss your requirements and provide the best solutions.
Useful articles, updates, offers and guide boon from SparxIT Team
Categories
Let's discuss your project idea.
Featured In