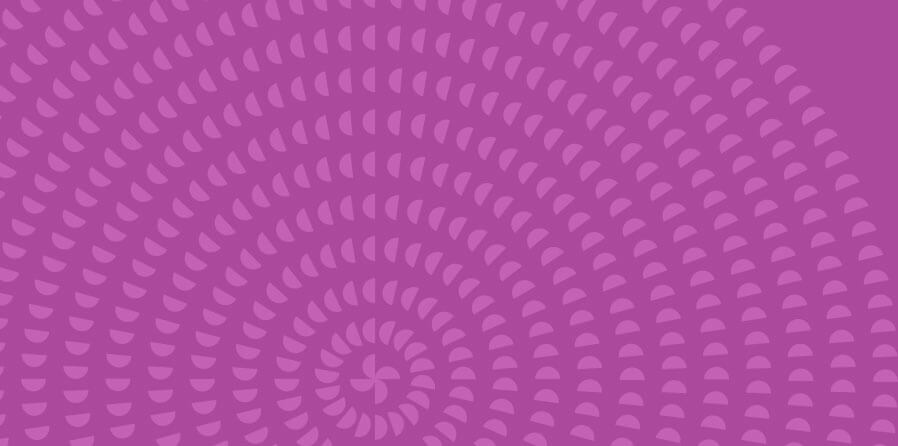 Quick GDPR
Learning In 3 Minutes
Problems Posed
If you are a website owner and still unaware of the fact that your website widgets, web analytics and online marketing are subject to General Data Protection Regulation compliance, then it is right time to heed towards it. Choose us as your GDPR Compliance solution provider to get rid of the following problems: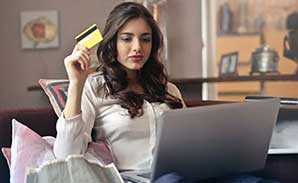 Online advertising
Digital advertisers gather personal data such as IP addresses, browsing history, etc. Even the most experienced advertisers are not aware of the fact that third parties can sell or redistribute this data in an unlawful way. Our expert will assist you to come out of the effect of this time bomb with GDPR
Web Analytics
Website owners use Google Analytics tools to measure traffic and optimize web usage. These analytics collect and analyze the user data to comprehend your website. Though web analytics is considered less prone to intrusion, but things turn bad when browsing data through this tracking gets in malicious hands. Thus, keep informed and explicit consent from the end user. Shake hand with us to follow it correct.
Third Party Widgets
Website owners add third-party widgets under the fascination of serving audience better or adding superb functionality into the site. For instance, Facebook makes for online commenting or MailChimp does it for newsletters. To recognize the users, varied third party services use random numbers, exclusive identifier, etc. This identification is implemented to generate user profile and it is covered under GDPR. Thus, contact GDPR solutions providers for the best solutions.
Complications
01
Hefty Fine
Failing to comply with the guidelines could lead to fine of up to €20m or it might be 4% of your total annual turnover (whichever is greater).
02
Quick 72 Hours
Under GDPR compliance checklist, a firm is supposed to respond within 72 hours from the time it knows about it. Make it right with us.
03
7 Subject Rights
Data subjects have varied rights requests to make as an employee, personnel, customer or supplier. Our GDPR compliance services will help you out with it.
Steps toward GDPR Compliance
01

Assessment

Our GDPR consultants map and evaluate third party technologies. Further, they respond to each essential question which is crucial for GDPR compliance. We track technology falling under GDPR, evaluate their execution, and check what third parties claim in users' agreement. We investigate if additional consent is needed.

02

Strategy

On the basis of general business situations, tech assessment and in accordance with GDPR checklist, our consultants sketch a strategy to attain GDPR compliance at that same time keeping user experience away from unnecessary impact. We collect consent to strike a balance between commercial, legal and technical aspects to gain performance optimization for digital marketing activities. Our team makes sure to do it without any interference with data protection law.

03

Implementation

No matter where your data goes, get it protected with robust features like authorization, authentication and encryption and rest assured. You can readily answer customers' queries of data deletion, modifying & retrieval. We remain prepared for the execution and monitoring of related business procedures.

04

Conform

Abiding by GDPR compliance checklist and regulations, we gain the capability of detection, protection and correction against theft attempts and accidental data loss. Our GDPR readiness allows us to combat with insider threats. We go with proper monitoring, assessment, auditing, reporting and evaluation adherence to GDPR standards.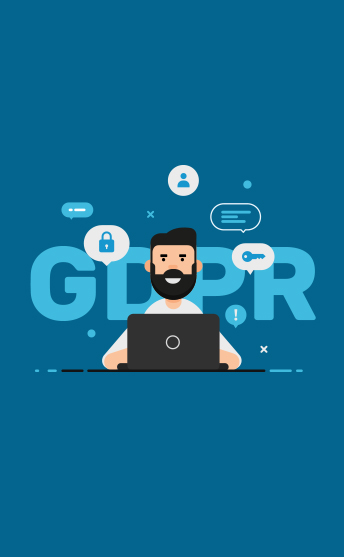 How Sparx Proves To Be Right Partner For GDPR Compliance?
01

Consultation

Our wise consultants provide you deep analysis of data flow regarding technology, people or process. Order your consultation regarding your website, product or application audit.

02

Analytics

GDPR compliance requirements pose in front of you for exploring & classifying varied data across a business. Here comes the need to map and process activities based on personal data usage. Our GDPR consulting services help you with consent, remediation & Data Subject Access Rights.

03

Implementation

The GDPR compliance services we offer are executed keeping all related factors in mind. General Data Protection Regulation will have a great impact on how you gather, store and safeguard data personal data of EU people irrespective of the fact that you are located outside the European Union.

04

Cloud

GDPR consulting firms face challenges posed by SaaS & cloud-hosted apps for specific GDPR preparations. Separate security solutions may create visibility gaps. So, we promote cloud environment to strengthen detection, protection and correction capabilities.

05

Security

GDPR compliance reflects with the fast response against breach detection of data. A major need of GDPR is the ability to respond within 72 hours from the time of its awareness. It is crucial to create data breach record within the security operations. We help you do it right.
Frequently Asked Questions
01. Who does face GDPR impact?

This regulation is applicable to not only organizations based in the EU, but also the organization based outside the EU that gather, monitor, process or circulate personal data of EU citizens. So, General Data Protection Regulation applies to firms that run trade (services or goods) with data subjects living in EU irrespective of its location.

03. What are the major penalties for breaching GDPR?

Organizations might pay 4 percent of their annual turnover for non-compliance of GDPR or they may lead to pay approx. £17 million (€20 million) whichever is greater. There is also a fine around 2 percent of the turnover or €10 million, if organizations are not having their record in order or not informing the data subjects and concerned authority regarding the breach or not performing impact assessment. Breaching organization's data security obligation will result in lower-level penalties while breaching personal level privacy will lead to higher-level fines. Rules are applicable to both processors and controllers- "Clouds" will also be subject to GDPR laws.
02. What constitutes personal data?

It includes varied kind of information that if gathered together can result in identifying a specific person. For instance, a name & surname, residential data, photo, email ID, location number, bank details, social networking websites' posts, or it might be one or more factors based on genetic, economic, cultural, physical, etc.