Good online ranking is important for all business domains, but when it comes to e-commerce realm, it is more than only indexing your pages on search engines.
If you are into ecommerce domain, it is extremely important for you to outsource ecommerce SEO services to gain huge accreditation from customers. When your online store gets ranked on the top of search engines, it automatically improves the online presence of it which further results in better conversions.
SEO for eCommerce sites is a little bit challenging than SEO for normal business websites. In some cases, outsourcing ecommerce SEO services is competitive too as everyday numerous new online stores join the race and give competition to all other stores available to serve buyers with quality products. To beat this competition and to make brands stand ahead of the curve, we have gathered a few rewarding ecommerce SEO tips that are known for empowering the online presence of an Ecommerce website.
These SEO tips have the power to dominate the search engines and establish a strong presence of your ecommerce store over the web.
1. Clean Information Architecture & URL Structure
Without a proper information architecture, no one can achieve the quick SEO results. But now with clean and fully sorted out URL structure of ecommerce websites, it is easy for users to have proper insights for the products they have selected. These sites offer the facility to filter and sort the product according to the required parameters such as brand, color, size and price. This is a helpful step to earn favorable and quick SEO results.
2. Avoid Using Duplicate Descriptions
It has been discovered that many ecommerce websites have duplicate product descriptions. This is a serious issue and needs to be fixed on-time before it gets circulated all across the web. Google never entertains the pages having duplicate content and penalizes the sites for this type of issue. So, it would be better if you analyze the product descriptions on a regular basis and resolve the content duplicacy issue before it affects the site ranking. Doing this will greatly help in improving ecommerce site's rank.
3. Search The Best Keywords Tools
Keywords are the words or phrases that define your entire website and products you offer to customers. The best strategy to publicize an ecommerce store is to plan out for using competitive keywords for the store. Though you can list the keywords by going through the competitive website's keywords strategy. But to make it easier, you can also go with the proven online tools that are helpful in finding out relevant keywords for your business. So, delve deep and search the best keywords planning tools to strengthen your keyword planning.
4. Try To Work With Well-organized Keyword Structure
One of the best ecommerce SEO tips and practices to gain prominence is to work with well-structured keyword structure. It is highly recommended to implement your SEO strategy with keywords that target conversational behavior of users. In simple words, you need to set your business keywords in such patterns so that these come in search results and satisfy the specific needs of customers. For this, creating keywords by adding 3-5 words is a better idea to achieve better rank in SERP.
5. Optimize Product Images By Adding Specific Keywords
Images add an elegance and provide complete information for a product. These help users easily recognize the product. For better insights, customers increasingly prefer searching the products' image. To enhance your search criteria, you can also add relevant keywords to the ALT tags of images. This is an optimal SEO strategy to get premium SEO results for an ecommerce store.
6. Link Building Through Social Media Platforms
Link building is the first and the most important step to redirect customers towards targeted product/service. The process of building good links involves direct communication with customers and even engage them straightly with the brand. Everyone builds links by posting content on their websites and product pages. There is a forward step of promoting content through social networks which proved to be highly beneficial when it comes to improving an ecommerce site's rank. Associate your products' links on social media and get unlimited clicks and views for your ecommerce site.
7. Put Best-selling Items To The Store Front
This is one of the major things you can do to enhance the ecommerce website rank. Putting the best-selling items in front of your store attracts more customers and also compel them to explore the entire store at the same time. When you bring the largely demanded items in the limelight, it is sure that captivating images and catchy lines of the products instantly grab the attention of buyers. This is sufficient to get quality prospects to your site.
8. Go For Mobile-friendly Websites
People go with their mobiles to apply searches for anything. Today, the ratio of mobile usage reaches to a high level for online shopping. To reduce their hassle and to make their shopping ultimate, they choose mobile devices to browse online shopping platforms. It means when you transform your online store into a mobile-ready layout, you will get excellent results in terms of high-clicks and conversions.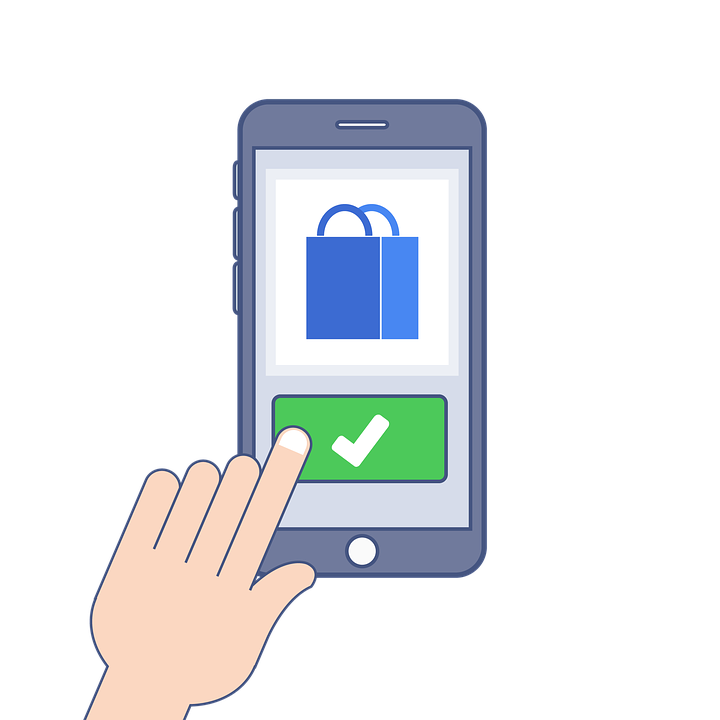 Closing Thoughts:
Search engine optimization was never been so important for your business, but now it is an integral part of it. Ignoring SEO means redirecting the customers to your competitors which you should not do at any cost. If you still on the same track and haven't implemented new tactics to execute SEO for ecommerce, then it is the right time to shift your focus to the proven strategies that efficiently drive traffic and help in achieving business goals.
Useful articles, updates, offers and guide boon from SparxIT Team
Categories
Let's discuss your project idea.
Featured In