Today, augmented reality is everywhere. It has covered every domain through its
quality features. The real-time technology it has spread is appreciable and known as the credibly developed augmented reality apps. It's not strange to pronounce AR the technology-oriented concept which helps develop real-time solutions to ensure an interactive experience to the users. The idea of augmented reality app development is based on the integration of digital information to the users' real-world environment where they can analyze things as per their perspectives.
You must have experienced the solutions based on virtual reality which creates a completely artificial environment for the users to explore. In contrast, augmented reality allows developing real-time solutions that use existing environment and let it overlay with the new information.
Recently, AR technology has nailed it by giving the retail industry a new era of making their products visible with more fun & real experiences. Today, customers explore the e-commerce sites with the hope of getting AR experience.
Most Talked Facts About Augmented Reality In Retail Industry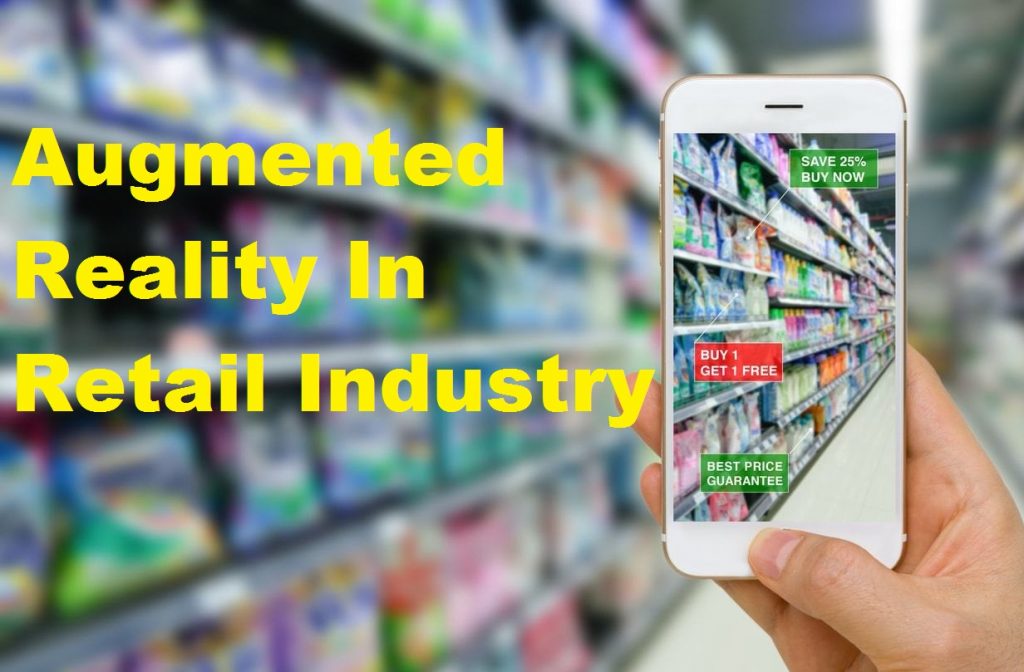 Since inception, augmented reality is growing tremendously day by day and also winning entrepreneurs' hearts by transforming their retail stores with real-time app integration. There is an undeniable truth that many brands have taken advantage of augmented reality apps for the business and currently satisfying many customers with an ultimate experience.
According to the certain facts – Almost 70% of consumers want to experience augmented reality in all retailers stores in a few upcoming months. Whereas there is also a two-third part of retailers who don't even think of integrating AR in their e-stores.
Indeed, augmented reality mobile apps have made the retail industry a place where the users can explore products on real ground. This is the reason that forward-thinking retail brands started integrating AR methodology to enhance customer experience for both in-store and online platforms.
There are numerous examples that elaborate the importance of AR in retail industry. We have accumulated a few major ones to make you aware of the complete concept.
Enhance the in-store customer experience
It's very difficult to buy products without having a trail for the same. Especially, when it comes to garments and footwear, it's mandatory to have a trail to know the fit and look. Sometimes, shopkeepers refuse to give trial permission to the customers which is disappointing for them. But today, a few famous retail brands are using augmented reality apps to provide complete satisfaction to the customers. For example, Lacoste's LCST Lacoste has an AR app which permits customers to try shoe pairs. It's amazing as customers can feel how the shoes will look on their feet. They will quickly get an idea of the selected product.
Similarly, different famous brands have incorporated augmented reality in their shop mirrors where customers can try a number of garments within a few minutes. With this, they can have an idea about their look and appeal in the selected dresses.
Evaluate products in your home through 3D products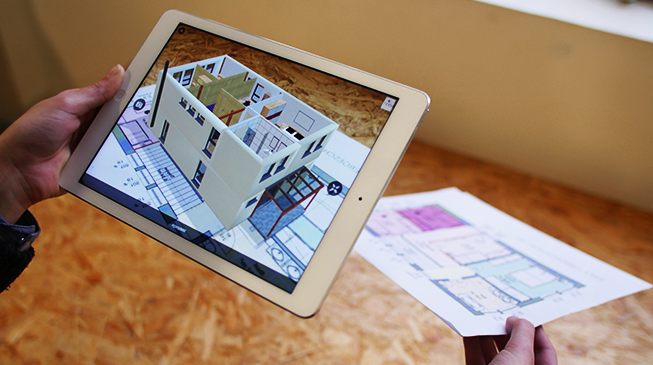 Sometimes, a great in-store experience is also not enough to decide which products will fit into the homes. Today, customers demand the products with the guarantee that it should fit in their homes. It needs a proper visualization to get an idea about the products appeal in homes. Here comes AR with one of the best techniques that offer customers an amazing opportunity to see the selected products in their homes before purchase. It also helps customers decide whether the products suit their home interior or will go well with the furniture. It has become the best way people can get satisfied with the bought products.
Gathering in-store information will be easier
Nowadays, it's obvious for customers to search for the prices and other information when exploring products in a store. Augmented reality again nailed it with its superior technology where customers can get exposure to product information including color options, pricing and customer reviews. Moreover, the augmented reality-based app can show short videos of models wearing apparels that help customers get the exact look of the garment. If needed, one can share the video with the friends to discuss the product features.
Virtual fitting rooms are also the absolute options
During the shopping season, fitting rooms might get too busy. To avoid waiting in the queues, shoppers buy garments and later try them at home. If they find something not as per their preferences, they return the product instantly. To make customers task easier and reduce their fitting room line hassle, prominent retail complexes have set up virtual fitting rooms where shoppers can virtually try the attires to check the fittings and overall look. They made it possible by incorporating AR Door and Kinect motion sensing technology. The technology works in real-time environment as when someone stands in front of the camera, he/she will be able to check whether the selected items got fit to their bodies or not. All this will be done without standing in the fitting rooms queue and also without physically wearing any garment.
Making the brand more powerful and prominent among customers is a non-deniable aspect which should not be overlooked by the brand owners. They must be targeting the audience through different strategies but, if here, AR can also help these brands to influence customers with a powerful presence. For example, you can take the example of Airwalk brand which has been using technology for promotional purposes and considered as the forward-thinking brand among the competitors.
Final Thought:
Before implementing AR technology in their retail stores and solutions, you need to get an idea that how AR can be used to cater to the needs of your customers. The strategy should be non-failing and should sustain for a long time by making customers happy in all cases. Along with utilizing augmented reality, you can also focus on the factors that can help enhance the customers shopping experience. It would add an additional star to get consistent success.
It would be a pleasure if you choose Sparx IT Solutions to develop your augmented reality app. We are the foremost mobile app development company engrossed in satisfying global clients with the best and quality-assured app development.
Useful articles, updates, offers and guide boon from SparxIT Team
Categories
Let's discuss your project idea.
Featured In