Business leaders are always keen to find picks and boost their online sales. Whether it's the year ending sale or the big billion day sales, leveraging over the "so-called seasonal sales" is the USP of eCommerce business owners, right?
It's the end of November and the start of the holiday season. Well, the season is definitely one of the most awaited times of people across the globe, it is also a time to rejoice for the eCommerce business owners.
People have this tendency to shop every year during the holiday. And when I say shop, it isn't limited to a handful of users. It is expected that the sum total of the holiday season sale, this year would cross the mark of one trillion dollars, not to forget this would be the first time that the sales rise above and beyond 1 trillion dollars. Having said that, it is an opportune moment for all the online store owners to integrate significant marketing strategies and boost their sales. In case, you still haven't given a thought on this, it's time that skips all that you are doing and shifts your focus on sales tips to trigger sales this holiday season.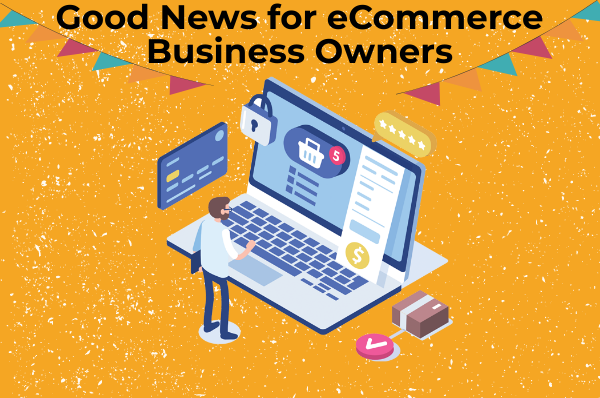 Before we head towards the tips and tricks you need to adopt to amplify sales, let's have a quick look at some statistics that opine buying trends during the holiday season. And consequently, the importance of redesigning strategies for the holiday season.
Consumer Purchase Statistics – Holiday Season 
The year 2018 witnessed a 14.8% increase in sales during the holiday season as compared to that of 2017.
Going by 2018's holiday spending projections, Cyber Monday turned out to be the most profitable online spending day recording a whopping $7.87 billion in sales.
Nearly 22% of the users start shopping before Halloween and extend it beyond thanksgiving.
By 2020, nearly 80% of the sales would be AI-driven.
Call it predictions or projections, it is what it appears to be. And you cannot do anything but take this as a trigger and act to improve your online business sales.
Don't Just Act But Attract – Sales Tip For Holiday Season 2019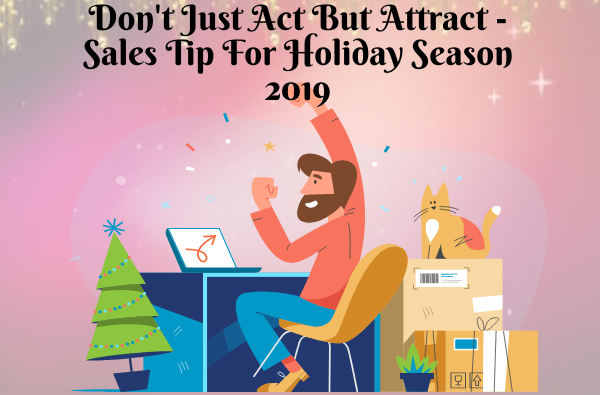 Working on the strategies, ideating on new deals and discounts, once again we are back on the roll. What about you? What are you doing to do this time? How is your marketing strategy different from your competitors? Have you considered adding more features?
Planning to stick to the age-old agenda of marketing? Wait what, are you seriously not improving your sales strategies?
Ok, but let me tell you, this isn't going to fetch you any of the consumer traffic. Time has changed, technology has evolved and so has the customer's expectations. If you want to excel in your business sector, you definitely need to employ strategies to boost your eCommerce sales. Not sure what to do?
Don't worry, this article will help you uncover six sales tips that would help to accelerate sales and etch greater profits.
Work On Offering Seamless Mobile Engagement
In comparison to the holiday season 2018, the online trend this year has changed dramatically. People are more concerned about their engagement with the business and it seems that they are more inclined towards mobile specific interaction. Nearly, 62% of the stores that adopted a mobile-first strategy witnessed greater sales as compared to the ones that continued with the traditional way of selling. Meaning that in order to make the most of the festive season, you should turn your website in a far more friendly way, or to be specific, mobile-specific. Driving engagement through mobile apps is easier and simpler in opposition to websites.
The first and foremost thing is to make sure that your website is mobile-friendly. When users click to open the app, it works effectively on mobile devices and doesn't crash under extreme conditions. It is proven that mobile interaction renders a friction-free experience to the users and intimidate them to make a purchase. Whereas, a poor customer experience leads to higher rates of cart abandonment. So, it's time that you focus on building a mobile-specific strategy to kick start your sales this year.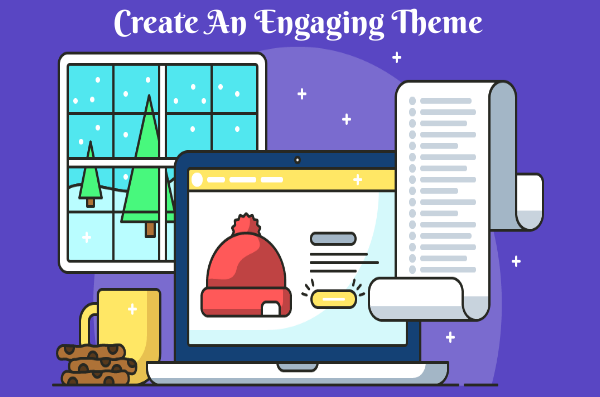 Heard the proverb, the first experience is the last? Definitely yes. Now imagine, it's the festive season and everything around is decorated and beautified. However, when a user taps on your online store and the appearance of the site is dull or let's say, it's the same as it was before. Doesn't create much interest, right? On the other hand, consider that a user opens the site and the first look leaves them apprised. Elegant designs and customized themes, all that ring a bell in their mind about the Christmas bells. Definitely, this would have a better and a customized impression laid on the customer.
A holiday-specific theme and refurbished storefront are one of the best ways to attract customers and lure them to engage and make a purchase. Adopting such techniques would help you connect better with the customers as it would craft an image that your store is festive-ready. Something like a customized logo, or a joyous background image would add a Christmassy touch within the store and spread jubilant vibes to your customers. Needless to state that a happy buyer would definitely end up making you happy.
Leverage The Power Of Social Media Marketing
It is not just the store that you need to restructure but also your marketing strategies to target your products towards the potential customer segment. Like, this is the first step you would need to do before actually have a customer in the store. To get a customer land straight to the site, you would need to market your products. And here is where the idea of social media marketing comes into the picture. If you have been active over social media sites, you would very well be aware of the power and the potential it has when it comes to online selling.
The fact that social media is cheap, easily accessible and widely popular, it is one of the best ways to attract and target customers to the online store. User like, share and talk about brands on social media which not only adds to the brand value but also grab user attention, directing them to your store. There are many social media sites active on the internet and you could use one or all, to improve and enhance your engagement with the customers, across the globe. Here also, you can go ahead and customize the marketing campaigns and design them in a way that induces a holiday like feeling.
Reduce Cart Abandonment Rates
Another vital aspect of online shopping is cart abandonment. Around 60% of the users leave their cart without initiating a purchase, only to find a higher shipping fee and product price. Now, this is a matter of grave concern. All your efforts, right from marketing to store optimization and product customization would go in vain if the user quits just before the final step.
It is your job to run through the buying process and find the gaps. See whether the shipping fee is greater than required, trace the time taken during checkout, and analyze customer trends. In case the shipping fee is more, adopt plugins or third party integration with nominal charges. Keep an eye on the steps to be done during the checkout. Negate unnecessary sign-up and give users the ease to purchase as a guest. In the end, pitch customized, discount-driven e-mails to trace back the customer directly to the store.
As a matter of fact, you can totally remove the shipping fee, ensure faster delivery and streamline the entire process to retarget customers, closing the deal.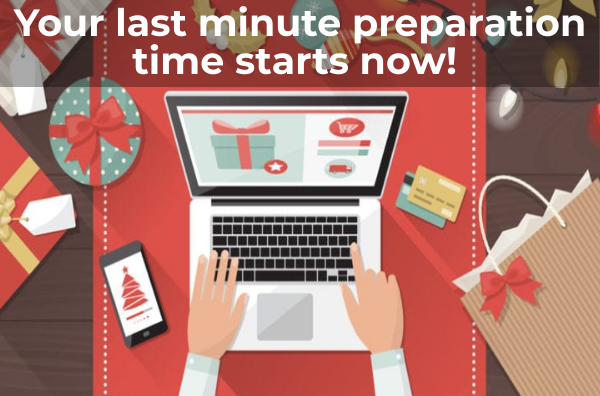 Do not wait for the judgment day, instead start early and if possible at least a week before the final execution. When targeting your customers to indulge in your store, it is important to attract the prospects before actually driving sales. Put up all your marketing and advertising campaigns, long before the festive season. This creates a sense of curiosity and eagerness among the customers and they are more likely to wait for the day.
Having built an audience before helps increase sales and experience higher revenues. Also, being in the ring from the start helps you understand better, what the audience wants and what they expect. This way you can retarget the audience by drafting consumer-driven ads and fuel engagement. People search for sales and offers before the day and if your site is already active and started the countdown, you are bound to witness huge traffic.
Ok, the festive season is brimming high with countless orders and tons of delivery, pending. However, it is imperative that you stand by what you promise and offer the best in industry customer experience. After all, this is not a one-time engagement. You would want your customers to visit again and again and also share their stories with others to promote your business, right.
So make sure your site is ready for the traffic and your delivery sources are all set to speed up the cycle. On-time delivery, excellent quality, and personalized engagement, all add up to form an exceptional customer experience. Overhaul your shipping, packing and delivery systems to map the traffic during peak hours and never fail to stand out in the competition.
Conclusion
The festive season is not just about adding customers or optimizing store performance. You are here to make profits and enhance your revenue. So, sticking to just the above would limit your space. Of course, you should follow them and even add within your sales strategy, but do not remain confined. Cash on each and every opportunity to attract prospects and turn them into valuable customers. Put all the efforts and make not the stronger but a smarter move.
Useful articles, updates, offers and guide boon from SparxIT Team
Categories
Let's discuss your project idea.
Featured In