Throwing light on the history of mobile phone, it was limited to making calls, playing simple games, or doing mathematical operations. But, with the technological progress, this gadget has made a terrific functional improvement as well as owns lots of easy money making apps. Now, you can shop, pay bills, make video calls, and do a lot of stuff with this device. No denial, this has made the life easier.
To put it in simple words, the mobile phones have become inseparable companions in the human lives and make them learn how to earn money from apps.
Discussing its technical enhancement, the mobile apps come first in the mind. These are fast, secure, and user-friendly. The users are greatly drawn towards them. They spend major mobile media time browsing through the apps.
The mobile app development industry possesses huge competency to garner millions of dollars. However, how much money you can earn from an app depends on certain factors, which we will discuss later on.
There is a specific application type that guarantees to be a great success from the beginning of its inception.
But, now that you have geared up to try your fate in the world of mobile apps, it's no time to think if your app sail into the category of that kind, but focus on bringing the best return on your investment.
When you decide to make your own app and earn money from that, then there are several things which you should start planning. Already, the app count is reaching millions on both Google Play Store and Apple Play Store. So, it would demand a proper groundwork in building an app that is a huge money-maker.
To make an app successful, an idea and proficient techies are not enough. It takes a lot more than that. You have to consider certain things as well before designing your app, and earn money from it.
Things to consider before starting streamlined Mobile App Development Process
Often, businesses put much stress on how to make money by creating an app without giving much attention to make it work.
Remember that, an app's design should show the potential of earning money. The app development cost greatly depends upon the type of app being developed. An app that fails to gain profit will be worthless.
Convenience is the biggest factor that encourages mobile users for opting applications. They look for an app that is robust, intuitive, and visually appealing. So, just make sure that your app exhibits these traits very well.
The next unmissable thing is the payment. Many users are skeptical of the app' security that hinders them from initiating a purchase. It's the best to offer a secure payment gateway in your app. Also, having trusted payment gateways attached in your app, such as PayPal, Google app, and Apple Pay will make things better.
Even after this, some people find the entire process of payment quite tiresome. For this, the apps have the option to save credit or debit cards.
Choosing the right platform has been another debatable topic that has no end. Whether to go with an Android or an Apple platform, it becomes tough to settle on any one. Did you know that an average in-app purchase per user for iOS is twice than that of Android? But, this doesn't imply that opting for iOS is the right decision. Despite of having higher in-app purchase, iOS lacks behind iOS when it comes to the number of the users.
This clearly depicts that Android users are in majority. So, you can choose the Android platform to design your app.
Now, when you know the things that are essential to consider before going for the app development, it's time to shed some light on the payment cycle for the Play Store and Apple Store.
Payment Cycle for Apple Store
The payments for an iOS app is usually made within the 45 days since the purchase date. You might be thinking that how much app developers earn. In order to receive the payments, they have to give all your necessary details for bank and tax. Additionally, there is a minimum threshold amount they have to earn before getting it credited, otherwise it will get carried forward to the next payment date, till they reach that minimum value.
Payment Cycle for Play Store
The money that you have earned through your paid app will get credited within the 30 day cycle. There is no minimum threshold amount you need to earn in the Play Store. However, it has a 70:30 distribution ratio. 70% of the amount is earned with the best money making apps for android app creator. The rest 30% will be taken by the Play Store.
How to make money from mobile apps?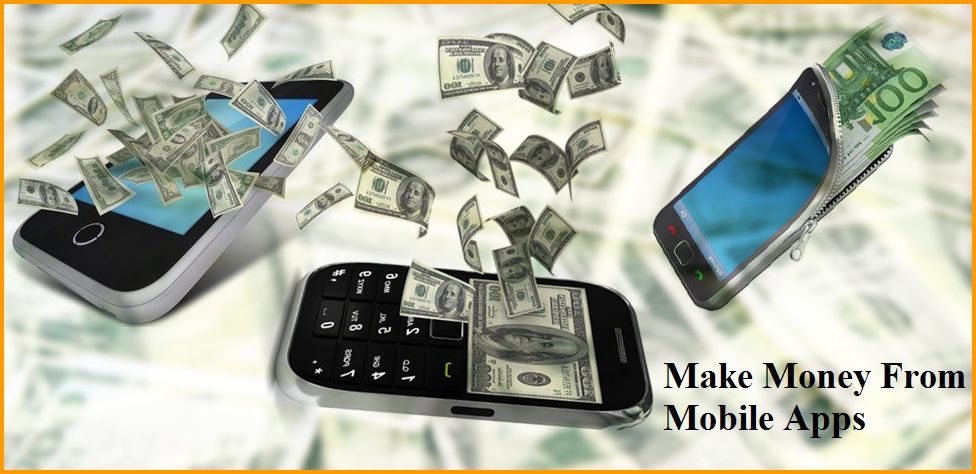 We hope that you have developed an understanding of how to make an app, and the payment system for Play store and Apple Store. So, we can move on to the main question- how much do an app makes?
Here are some questions that can help us to analyze the objective to create an app and earn money-
What's the platform of your developed app?
The platform chosen for the app development poses a great impact on the money earning capability of your app. Talking about the platform that earns higher, Apple leads in the race. More than 25% of the iOS app developers drawn over $5,000 through their apps while merely 16% of the talented Android app makers reach close to $5,000 from their applications.
Do you offer in-app purchase option in your app?
Leveraging your apps with in-app purchase option is a brilliant strategy used in the gaming apps. Undoubtedly, the game app developers have earned big bucks by implementing this thing in their apps.
Does your app is fixated to mobile?
When you have to choose between native or hybrid apps, always pick hybrid option. This is because this type of app works seamlessly across different platforms. There are higher chances of earning more money with hybrid apps in contrast to restricting your apps to mobile phone.
Have you collaborated with someone to display their adds in your app?
In-app advertising is a result-driven process to draw money with your app. This allows the partnered company to show their ads in your app. For every advertisement, you will charge a considerable amount from them.
Are there any other sources to make money from apps rather than the store?
Yes, there are plenty of ways available to earn money from an app. The ways discussed above are solely dependent upon the app stores and their technicalities.
However, there are many ways to make money through an app that are in total control of the app maker. Let's learn more about them:
The gaming apps incorporate this strategy to gain maximum profit. Within this process, a money is attached to an item that the users would want in order to reach to the next level or for acquiring special powers.
It allows other app brands to put their advertisement on your application. You charge them through Pay Per Click (PPC). You can get superior results from this strategy by making it a compulsion to watch an ad.
This mode of making money has proved to be successful most of the time. In this, the users have to pay for the advanced version of an application. The aim is to put "lock" on the best features of an app, so the users will get interested to 'unlock' those features by making a purchase.
Within this, you have to look for the brand that is having same app and target audience just like yours. After this, you should contact them with a proposal to revamp your app in similar fashion (like their app), so both your and their clientele can rise.
So, these are some popular ways to earn money from your apps (apart from stores). We hope that you will try these methods to make money.
What is the future of mobile application development?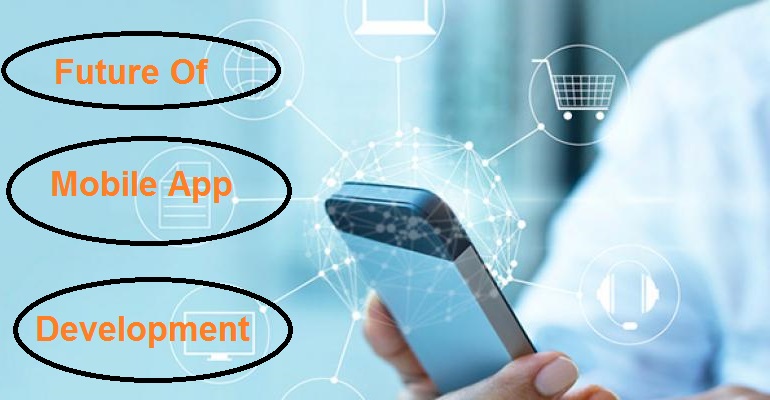 Over the years, the mobile apps have earned big bucks for their businesses. The gaming apps win the race when it comes to earning money, but the simple apps are still on their way to touch the million mark. There is definitely a lot of money that can be dug out with the mobile apps in the coming years too.
Talking about the latest technology in app development, Artificial Intelligence, Augmented Reality, and Virtual Reality are the new additions. These are here to stay for long, and will change the entire market scenario for the best.
Conclusion
A lot of factors decide how much can you earn through a mobile app- the platform, app type, payment gateways, and many more. You have to choose wisely while making a final call for desired money making app development.
There are great chances to earn a hefty amount yearly with the application that you submit to the store. You simply need to delve into the available options, and make the right pick. For more information, you can contact us at Sparx IT Solutions, a leading app development and mobile app marketing  company in the industry.
Useful articles, updates, offers and guide boon from SparxIT Team
Categories
Let's discuss your project idea.
Featured In