Every business owner wants to create a website that would encourage visitors to take the next step i.e. Sales or Sign-ups. If your conversion rate is very low in spite of having great traffic on your site, this might be because of your website design. You need to ensure that your website design is aligned with the interest of the target audience and render a pleasing user experience. By improving your website's design, you can achieve a better conversion rate. In this blog, we'll discuss some web design strategies that will help you boost your webpage conversion rate.
Defining the conversion rate

The conversion rate measures the percentage of visitors that convert into customers. Let's understand it with an example; if in total, 200 visitors land on your webpage per month and 20 of them take the desired actions, like purchase something or subscribe for a service, then the conversion rate would be 10% or 20 divided by 200 and multiplied by 100.
The following are the 6 web design strategies to boost your webpage conversion rate
Do you think that your offer is attractive? Ask this question to yourself first. If the offer you are making doesn't fulfill the requirements of your customers, all the web design and marketing efforts towards improving conversion rates are useless. In this era of high competition, you need to find your own unique selling points that distinguish your brand from competitors. After finding your USP, you will be able to make a strong value proposition and attract more customers. To make a competitive and attractive value proposition, define it clearly. If people are not able to find out what you are offering after landing on your webpage, you must revise it now.
Make a value proposition that speaks about:
Who your clients are
What your services or products do
What differentiates your offer
What value you bring
Whatever promise you make to your clients should be clear and precise.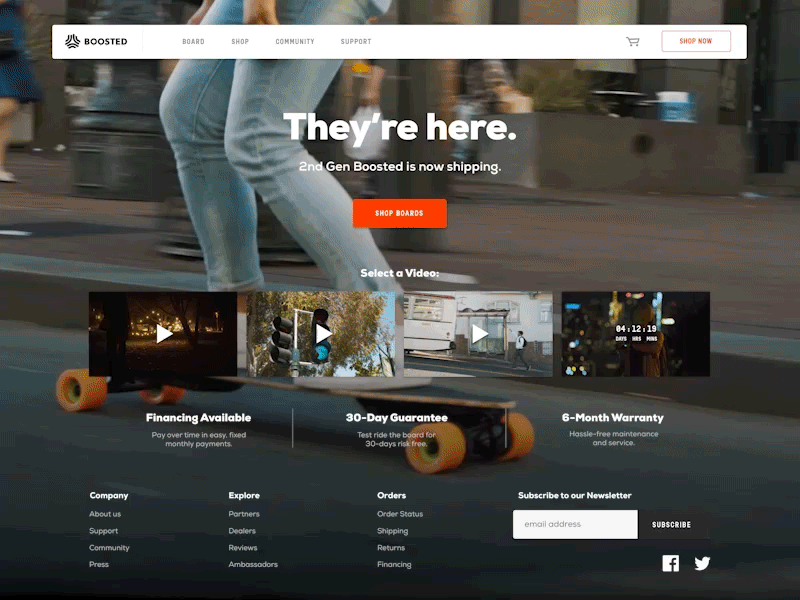 "Almost 75% of customers will judge the credibility of your brand based on the design of your site."
Undeniably, the design of your webpage is one of the most important elements to determine whether it will convert or not. To make a better web design, a UI/UX designer thinks about factors like user engagement, usability, and KPI or key performance indicators. Designers craft UI/UX based on inputs like value proposition, customer persona, and strategic marketing goals. The following are some tips to improve web design.
Understand business goal
Designers need to think out-of-the-box and go beyond the layouts and pixels. By grasping the meaning of a business goal can help designers build better web designs easily.
Build a responsive design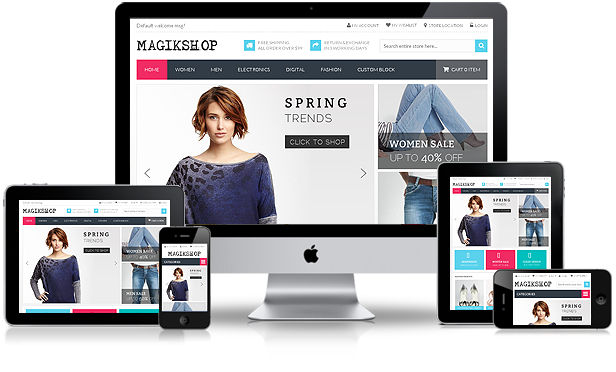 With the increasing use of mobile devices, no business can afford to lose potential leads that come from mobile devices. Also, search engines like Google are giving preferences to websites that are compatible with mobile devices. Thus, responsive web design is important for both high conversion rates and SEO.
Discern the customer needs
Avoid reinventing the wheel and utilize common navigation elements like navigation toolbar location or the cart icon in your UI/UX design based on the personas of buyers. Make a simple and easy to understand UI/UX where users can easily find the required information (or navigate) without any distraction or scrolling through the content.
Do proper testing
There is no one-size-fits-all approach for UI/UX design that pushes the conversion rate up. Designers and marketers should keep testing any change made in the design and check the KPI metrics. Testing helps assess and validate the effectiveness of refinements made in UI/UX design.
After creating a compelling web design with effective call-to-actions, the next thing you will do is produce engaging web content for conversion rate optimization. The content strategy begins by identifying your target audience. Also, create blog posts to engage more visitors. Once you know your readers, you can understand their interests. Do some research and learn what resources your target audience goes through to find interesting topics that reflect their unique tastes or preferences. For example, for your sports business, you can create content on outdoor activities, provide how-tos, tips, and share interview stories with popular sports personalities. By sharing such information that your potential customers might be looking for, you can build trust among them.
"About 50% of visitors who land on an internal page of a website orientate themselves by using the navigation menu." – source
Navigation plays an important role in every website as it is the means for user interaction. If your website has the most appealing elements but the visitors on your site cannot find your products or services, it's good for nothing. It not only applies to the homepage of your site but it also applies to internal pages. Well-designed navigation makes your website user-friendly and easy to navigate which is helpful to boost your webpage conversion rate. You should also utilize sub-navigation wisely to make navigation more attractive and usable. Fuzzy navigation leaves visitors with confusion and frustration that leads to increased bounce rates. You can follow some practices to create better navigation like use standardized menu formats, keep the main menu short, minimize drop-down menus, user text over buttons, be specific, and provide a way to let the visitors know about where they are.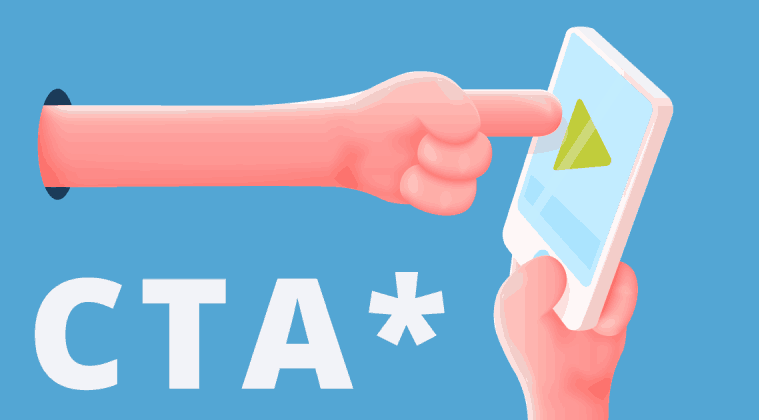 When a visitor lands on your site you want him/her to complete certain activities. Make sure that you have a clear understanding of when, where, and how to tell them to do this. Call-to-actions or CTAs are the means to encourage visitors to take the desired actions. When the internet is full of online resources that are competing for a user's attention, visitors mostly pay attention to key elements on a webpage. A CTA that can be an image, text, button, video, or animation is easy to see. You can use color psychology to utilize the colors on CTA more effectively. The design of a CTA should go well with the overall web design and it should have a compelling text. Use texts that show urgency to invoke more clicks.
Understand business goal
"48% of eCommerce customers show credibility in a brand based on trust marks." – source
Great promises may work for a short period of time but they aren't useful to ensure a long-term relationship with your customers. In this regard, building trust among your customers is very crucial for the growth of your business. While trust cannot be embedded in webpage design, there are some elements that you can add to your design to instill trust in your potential customers. For instance, add an about us section to provide brief information about your brand. Also, add contact information, online chat, and other ways that customers can use to contact you. Utilize the potential social media networks to build your brand through social media integration. Also, add testimonials and reviews for creating trust among potential customers.
Final note
When it comes to conversion rate optimization, it cannot be done in a single stroke, it requires lots of experimenting. Whether your CRO will be a success or a failure, it primarily depends on how much you understand the target audience. You should start by understanding your audience and make obsessive testing of every idea. If you are looking for web design and development, choose Sparx IT Solutions, we are a leading web development company delivering cutting-edge around the world. With 10+ years of experience, we have expertise in developing sophisticated solutions for varied industry verticals.
Useful articles, updates, offers and guide boon from SparxIT Team
Categories
Let's discuss your project idea.
Featured In