Thinking whether your business needs a mobile app or not? If yes, then this post will clear all your confusion in one go.
One of the main features in this modern digital ecosystem is being multi-channel. It is necessary to set a strong online presence within those channels, so you can win the customer's trust easily.
The mobile apps are considered to be the most effective tool for reaching out to the target audience faster. Almost every second person is having a mobile phone and this market shows no sign to slow down. No matter the size of the business, a mobile app can bring a positive difference in terms of profitability and revenue generation. It also increases the demand for experienced mobile app developers. Entrepreneurs hire mobile app developer to build their desired business solutions. Based on the target audience and preferences, they look for professional Android or iOS mobile app developers.
These days there are numerous mobile app development services available that can help you in building a mobile app to uplift your business online. But, the thing is that you should choose the one that is having proper industrial experience. You can choose a reputed iOS app development company or an Android app development company as per your business requirements. So, you can get an app that runs smoothly and offers a phenomenal user experience.
Here, we have summed up the weighty reasons that highlight the importance of mobile app for a business. Let's give them a read: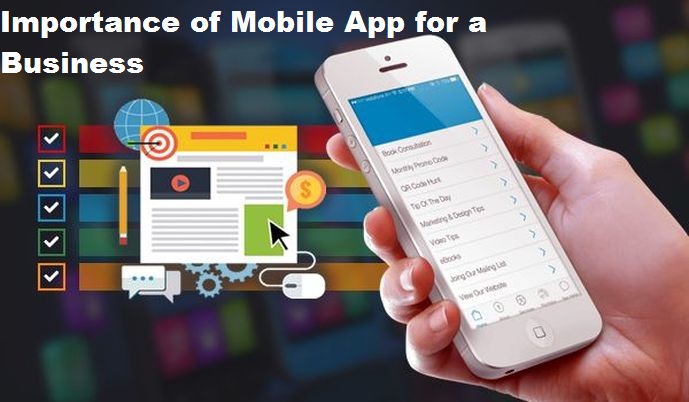 # 1. Increases Business Sales
The mobile apps are a perfect channel to increase your company's profit. With the help of promotions, discounts, and push notifications, you can motivate customers to buy your products. Through this, you can connect with all the customers who have downloaded your app.
You can even send special discounts to your loyal customers who are in close proximity to your outlet or office by using geolocation technologies offline.
Looking for Mobile App Development Services
Contact Us
Another useful benefit of a mobile app is that it facilitates quick mobile payments. The people no longer want to spend time shopping offline, because they can purchase the same stuff using a phone while sitting at their couch. So, if you have a mobile app, you can push customers to buy from your online store.
# 2. Builds Audience Base
Establishing relationships with global customers is easy with a mobile app. A person doesn't have to type your web address or refer any search engine since the app is already present on their phones.
The users who install your application makes way through your information space. Hence, it is advisable to deploy methods that will increase the installations. For this to achieve, offering bonuses and discounts are the surefire way to make this possible.
# 3. Creates Effective Marketing Channel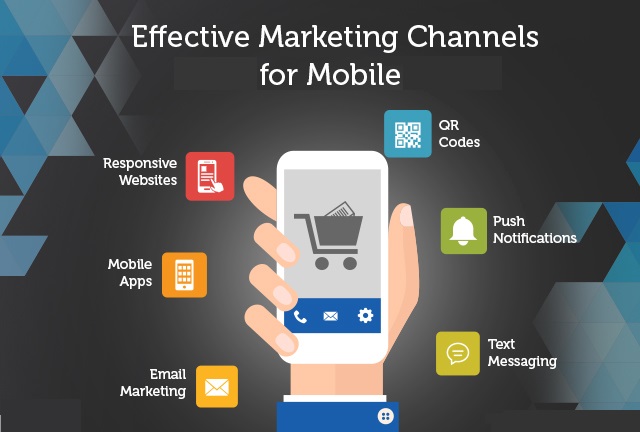 The application serves many purposes: it provides useful information about your business, prices, offer users with registration forms, news feeds, and a lot more things. What is the good part of the mobile app is that all this information is present at the users' fingertips.
With the help of push notifications, you can consistently remind your users about the ongoing sales, discounts, offers, and new services. To put it simply, your business app can be used as a powerful marketing tool to maximize business profit.
# 4. Strengthens Your Brand
A mobile app is fruitful in strengthening your brand reputation in the market. Without an application, your business will appear outdated as you don't follow the modern technological trends. This can hamper the performance and prospects of a business. So, it would be great to have a fully-functional app for your business.
You can make your business stand out from the crowd by using mobile to connect with end-users and by offering a streamlined experience with improvisation in present capabilities.
# 5. Boost Your Site's Traffic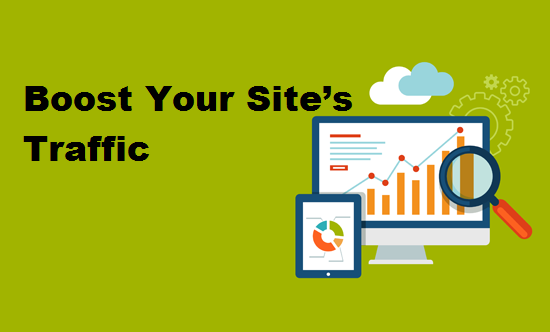 Apple App Store and Google Play Store get millions of hits daily. Having a well-optimized app for the app store can not only increase the downloads but will also drive more traffic to your website and acquire backlinks via high authority pages. Targeting the right keywords can certainly help you to improve the visibility and exposure for your business.
If you ever approach a mobile app making company, then it is a must to inquire whether they offer App Store Optimization (ASO) service or not.
# 6. Builds Customer Loyalty
One of the major reasons to build a mobile app is that it cultivates customer loyalty. Owing to a large amount of commercials on every corner like billboards, flashing signs, magazine ads, email marketing, etc, the businesses have started losing their influence on the customers. So, it is better to integrate loyalty programs within your mobile apps and share discounts and deals with the customers.
If people need to get their hands on additional offers that you provide, they can easily do it anytime through mobile apps. This consistent interaction builds loyalty which is helpful in stimulating business sales.
# 7. Competitive Advantage
Having an effective mobile app strategy is the best way to gain a competitive advantage in the market. If you are the first one in your industry to use the mobile app as a marketing tool, then this can make your position stronger in the market. Keeping the highly competitive world into consideration; it becomes essential to take as many opportunities as you can to make people informed about your brand.
# 8. Useful for Fetching Valuable Analytics
With the use of a mobile app, you can gather valuable insights that will serve great for further analysis. For example, you can get information about your top-selling products as well as the least selling one. Also, you can know which features of your app are used frequently by the users and which are not.
If you keep track of how people interact with your app, you can get ideas on how to improve it, so you can offer a better user experience. Having a good understanding of your customers is the key to success in your respective domain.
Also, you can fetch information about the audience like their geographical locations, demographic data, etc, without any hassle.
# 9. Higher ROI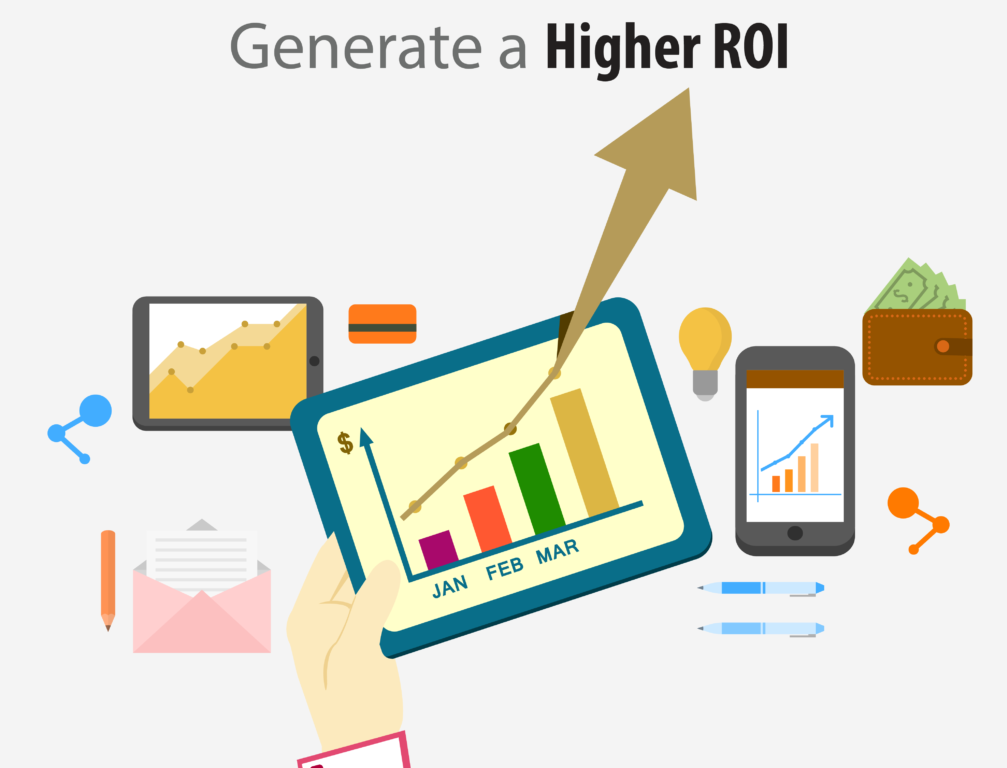 If you are apprehensive about the cost of app development, then you can approach a reliable app making company for a discussion to know the overall pricing associated with the development. After this, you will find that the advantages of app creation outweigh the initial cost of investment in an application.
# 10. Improves Customer Engagement
The customers look for a convenient way of accessing products, services, and contact information. A mobile app provides this information right in front of them. It can leverage your business to provide quality customer service and an opportunity to connect with your potential customers.
# 11. Business Process Optimization
With the help of mobile applications, you can automate multiple tasks of an organization like managing, monitoring, statistics aggregation and exchange of files within a single mobile app. This will simplify the entire work process thus, leading to a better productive work environment.
So, these are some solid reasons for having a mobile app for a business. Undeniably, these offer a golden chance for many companies to excel in their niche.
Wrapping Up
It is safe to say that mobile apps for businesses offer a plethora of benefits. If you are doubtful whether you need a mobile app or not, then all the above points will aid you in this decision.
The important thing that you should always remember that any product or tool should address the pain points of the users and contribute to the company's growth. With this in mind, you can map out the app making journey and compile a list of relevant features for your app.
Every business look for the prospects that have scope for future development and mobile app is an effective option that has immense potential to make your business grow. If you have plans to launch your business app in the marketplace, then you should appoint Sparx IT Solutions. We are the best mobile app development company serving a diverse mix of business verticals for many years. Contact us now!
FAQs
1. What are the platforms on which you can develop apps for?
Ans:- We offer native mobile app development services on iOS and Android. Plus, we provide hybrid and cross-platform app development solutions on HTML5.
2. What type of industry verticals that you have served?
Ans:- We have served a variety of industries like healthcare, finance, education, retail, and many more with our unmatched app development service.
3. How long will it take to build my app?
Ans:- The time depends on the complexity level and the number of features that you wish to add within your mobile app.
4. Do you offer support after when the app gets live?
Ans:- Yes, we do. Our app development team will assist you properly if you want any change in your application.
5. How will I know about the status of my project?
Ans:- We allocate an experienced project manager to all our mobile app development projects. He maintains a point of connection with them, so to inform them timely regarding the project's status via mail, Skype, or phone.
Useful articles, updates, offers and guide boon from SparxIT Team
Categories
Let's discuss your project idea.
Featured In