Today, websites have become very important for businesses to grow and expand. You can reach a wider audience and maximize business revenues with a website. At the same time, you get to serve a large number of patrons from their services online.
Therefore, organizations and firms are making hefty investments in website design services to build robust web applications. However, developing a website requires a lot of time and effort. Consequently, many business owners are handing the responsibility of website development to an experienced web development company.
Although there are a lot of factors you need to consider while building a website, and website design cost is one of them. There are lots of parameters that affect the cost of developing a website.
In this comprehensive guide, you will learn how much it costs to build a website as per various parameters, like website types, team location, design, technology, and more.
What Factors Impact the Cost of Developing a Website?
Website Objective
Every website is unique and has different objectives, designs, structures, and requirements. Hence, your website may need specific features according to your business objectives. For instance, you can easily set up a simple blog website, but creating an e-commerce website requires painstaking effort.
Website Feature and Style
Whatever design and features constitute your future website will significantly impact the overall site development budget. Therefore, you must design web applications as per your needs and requirements.
Custom Theme or Template
Today, most websites start with a template or theme that sets the appearance of a site. Creating a website from scratch can be time-consuming and expensive. However, a highly professional website may require to be worked from scratch. Though, building a website with a template or theme does half of the job. Moreover, using a template or theme can help you reduce your cost.
Customization
Selecting a custom website theme or template provides vast scope for customization. Hence, the overall cost of website design costs also depends on the level of coding and customization required by your website. However, how much customization your website needs to maintain brand credibility also affects the website development costs.
Website Complexity
The number of web pages, features, transitions, etc., constitutes the complexity of a website. A website containing many web pages influences the website development costs.
For example, your web development company may create a ten-page site for a package of $3,000. Now, if you want a total of 25 pages on your site, you can pay extra for each page, and if a single page costs around $100 (or $1500 for 15 more pages), your total cost will reach around $4,500. Therefore, thorough research is necessary to determine the cost of building a website.
| | | |
| --- | --- | --- |
| Website Complexity | Development Time  | Development Cost  |
| Basic  | 1-3 Months | $5,000 – $15,000 |
| Medium | 3-6 Months | $30,000 – $90,000 |
| Complex | 7-12 Months | $80,000 – $120,000 |
Domain Name
A domain name is the name of your website that people can use to find it on the internet. It provides a unique identity to your website. With the use of the domain name, people can find your site conveniently. Domains like .com, .org, and .net can cost around $10 – $20 annually.
Web Hosting
Once a website has been developed, the next step is to make it accessible from the internet. You can achieve this with website hosting services, which you can get at a particular price. There are different hosting services, such as shared hosting, managed hosting, VPS hosting, dedicated hosting, etc. The cost of hosting depends on what plan you choose for your website and the service provider.
Technology Stack
Websites are designed and created using different frameworks, tools, and technologies. There are numerous web technologies that a web development company can use for website development. The tech stack you select for web development can affect the cost of website development.
A website built with an open-source CMS can be less costly than a custom website. For instance, if you create your site using PHP, your website development agency may use PHP frameworks like Laravel, Symfony, CodeIgniter, CakePHP, etc. Besides this, CMS, like WordPress, Drupal, Magento, Joomla, etc., can also be used for creating websites.
If you want to know how to choose the best tech stack for web app development, read our complete guide to web app development.
Third-Party Services and Plug-ins
You may need more features for your website by using third-party tools and additional plug-ins. You can obtain many of the plug-ins for free on platforms like WordPress. However, you might have to pay for a professional plug-in. You will need several tools for various activities such as analytics, security, speed, and performance of your site. Often, you have to pay to avail most of these services.
Back-End Development
The back end is an essential part of a website that is not visible to users. It is an essential part of the development process that manages your site. Whatever action occurs on your front end is controlled by the coding of the back end. The back end under the hood processes the data that travels from clients to your server. Further, the back end offers an interface for website administrators to configure and adjust different aspects of your site. Hence, it is essential to answer your question, how much does a website cost?
Here is a list of factors consisting average price of web design services.
| | |
| --- | --- |
| Website Development Cost-Driving Factors | Pricing |
| Web Hosting | $3 – $500 per month |
| SSL Certificate | $0 – $1,500 / year |
| Website Builder | $0 – $500 / month |
| Theme or Template | $0 – $200 (one-time fee) |
| Ecommerce Features | $150 – $350 / year |
| Content Management System (CMS) | $0 – $30,000 / year |
| Website Maintenance | $150 – $2,000 / year |
Website Design and Development Costs as Per Website Type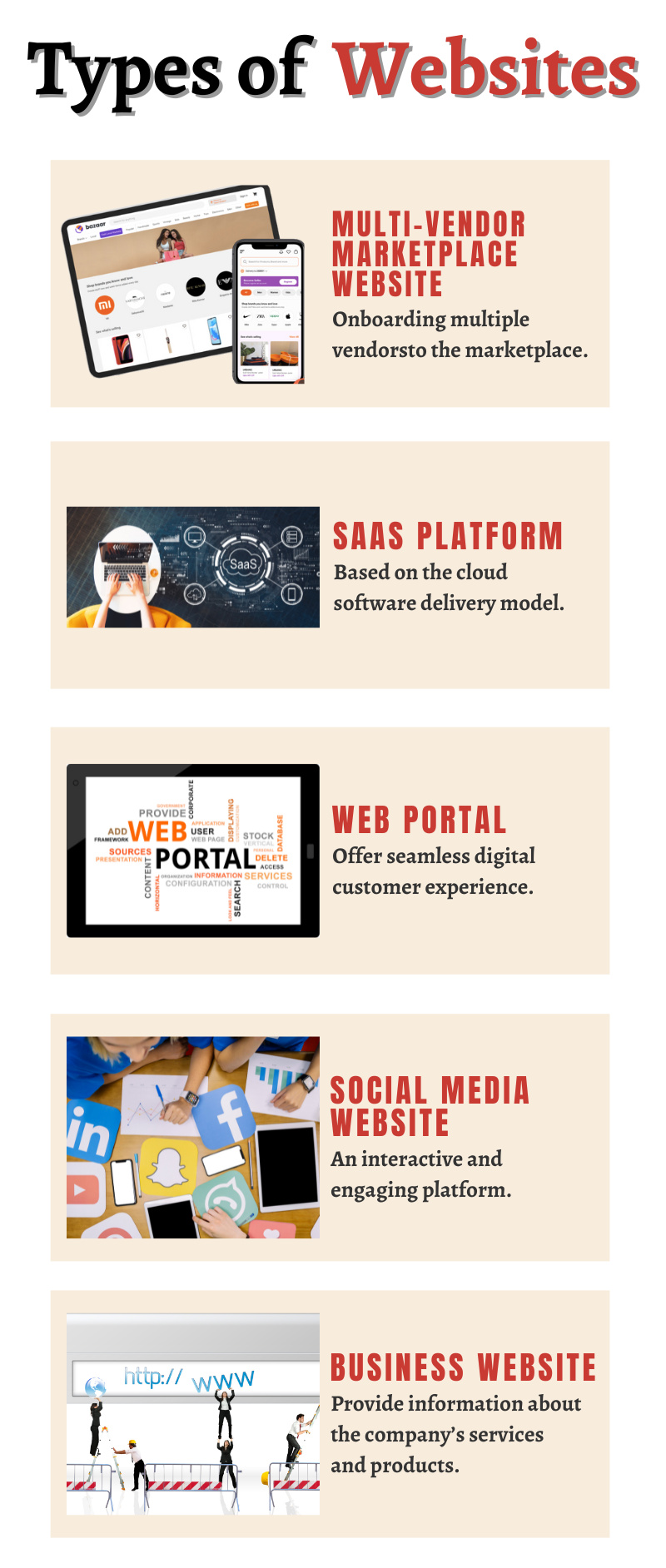 The type of website you choose to develop is also a factor that defines how much a website costs. For instance, a simple landing page or blog website can cost you around $3,000 to $7,000.
Furthermore, if you want a website with more features with unique functionality, you will need to integrate third-party services, plug-ins, APIs, and other features.
Different types of websites have different numbers of pages that influence the total website-making cost. The higher the number of web pages, the higher the website complexity, adding to website development costs.
Moreover, various types of websites have unique features, images, and media, taking up space in databases. This can increase the cost of website hosting and require server resources.
Therefore, it is important to understand your website type to avoid the cost of discovery from the phases of your web development service.
Read how we developed a feature-rich multi-vendor eCommerce marketplace, Bazaar.
Below is the range of website development costs according to different types of websites.
| | |
| --- | --- |
| Website Type | Average Cost |
| News Website | $7,000 – $15,000 |
| eCommerce Website (100-1000 products) | $15,000 – $50,000 |
| SaaS Website | $30,000 – $80,000 |
| Multi-Vendor Marketplace Website | $70,000 – $120,000 |
| Informational or Small Business Website | $3,000 – $10,000 |
| Corporate Website (15-90 pages) | $12,000 – $40,000 |
| Web Application/ Portal (20-2000 pages) | $9,000 – $75,000 |
| Social Media Website | $90,000 – $150,000 |
| Entertainment website | $40,000 – $80,000 |
In-House, a Freelancer, or an Agency: Which One to Hire?
Once you understand your website types and how it affects the cost of building a website, you can go on to the next step. The next strategy should be deciding how to choose the right team for your website development project.
How to Choose a Reliable Web Development Partner?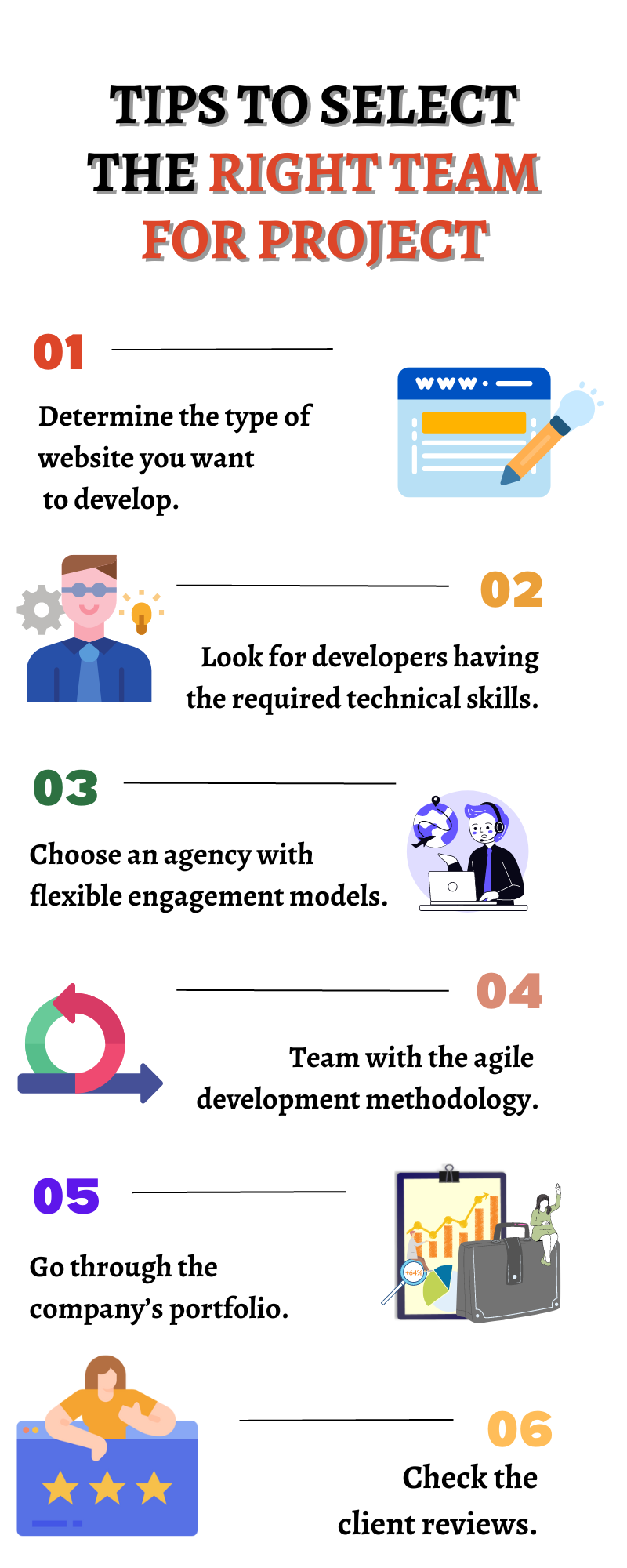 There are many options for website development for freelancers and web development agencies. However, choosing a web design company is still a challenging task.
Once you have figured out your website requirements, you can decide what type of web development services can fulfill them. However, you need to know the pros and cons of hiring a freelancer, web development agency, and in-house company accordingly.
For instance, hiring freelancers can be cheaper, but you can get potential cons with it, like lower quality or skills. Whereas you get better control of services with an in-house team, but it can increase the overall cost of building a website.
In contrast, outsourcing web development services can be cost-effective as you can track the work progress, get quality deliverables, and access top-tier talent. Moreover, you can build your experienced team with an engagement model suitable to your budget and requirements.
Average Cost of Hiring Freelancers, Web Development Agencies, and Building an In-House Team.
| | | |
| --- | --- | --- |
| Website Developers Cost | Simple Website | Complex Website |
| Freelancer | $2,000 – $5,000 | $10,000 – $20,000 (or more) |
| Outsource Web Development Agency  | $15,000 – $30,000 | $40,000 – $75,000 |
| In-House Web Development Company | $75,000 – $90,000 | $90,000 – $150,000 |
SparxIT as Your Reliable Web Development Agency
SparxIT is a leading web development company having 15+ years of experience in the industry. We have designed and developed over 5,100 websites, leading to many successful business outcomes.
We have served 350+ clients around the world, including enterprises, small-scale businesses, and startups, with our cutting-edge solutions. Our developers are highly proficient in advanced technologies and tools. Contact us now to get the price quote for your website development project.
What is the Total Cost Estimation for Designing a Website?
As you know by now, you have to consider numerous factors to know the cost of building a website. And we have discussed most of these factors with the average website cost above. We hope this average cost of website design and development can help you build your budget for the web development project.
After considering these factors, it can be estimated that a simple website may cost between $3,000 to $12,000. However, this cost can be higher with more details and sophisticated features added to your site. A complex website can extend this cost up to $200,000. Although, this cost is highly dependent on your web development requirements, features, complexity, skills & experience of the developer.
Also, the web development company you choose to hand over your project affects the cost of developing a website. You can compare different options to choose the perfect web development partner.
Useful articles, updates, offers and guide boon from SparxIT Team
Categories
Let's discuss your project idea.
Featured In