Do you agree with the fact that the lifestyle has become so much easier with the introduction of a variety of healthcare apps? So, what do you really think of these app inventions? Are these worth using and helpful for improving patient care? Absolutely correct! Undoubtedly, invented healthcare apps made patient care far flexible and superior. But still, there is a pitfall which makes them less capable. And that is the incapability of protecting the users' data which might be recorded in terms of contact details, names, medical reports, samples, past ailments and different other stuff.
Each stolen medical record costs a lot as it means a lot to an individual, who belongs to it. Data hackers can use such data to blackmail and many other purposes which can further prove to be harmful to the concerned person. Here comes the HIPAA Compliance in the picture. It's a Healthcare Insurance Portability and Accountability Act to protect healthcare information of individuals.
According to a US statistics report, the hackers stole the data of approx 79 million patients. The data included patients name, numbers, social information and medical IDs. That was really the verge of ending online healthcare operation management, which has been pulled out with the introduction of Healthcare HIPAA Compliance.
So, many questions raised in mind related to the data people share at the time of downloading and installing a mobile app. Unhesitatingly, people get attracted by their web design and share the data with them by overlooking the consequences that might impact their personal or professional lives. Hackers breach data just to earn a few dollars but, the end result is unpredictable as the associated company may use it to accomplish abusive purposes.
Let us ask a few questions!
Who would be answerable for it?
Who will be responsible if something wrong happens to the users personal information?
– The company, government, the vendor, the cloud server or someone else?
Who will be under the legal obligation to answer my concern?
What would happen when I see my personal data in danger?
Genuinely, the solution is not possible in this situation? The main aspect you can consider is prevention for data protection which is now accessible by making all the medical apps Healthcare HIPAA Compliance. Honestly, this is the best choice toward reducing the fear of healthcare data loss.
About The Health Insurance Portability and Accountability Act (HIPAA) –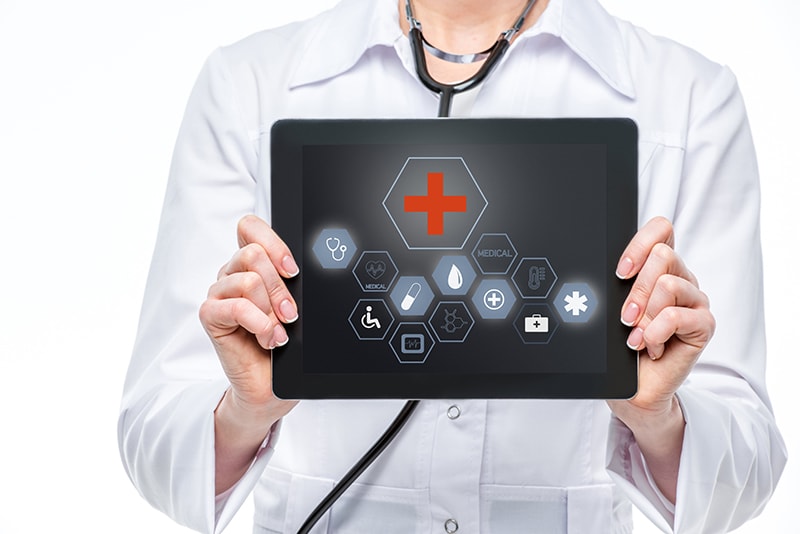 HIPAA is a healthcare data protection act which sets the standard to protect a patient's sensitive data. Any medical company which deals with PHI i.e., protected health information must adopt this act and ensure that all the physical information and security measures are properly followed.
Let's move ahead with the HIPAA Glossary:
Protected Health Information
Protected Healthcare Information has been introduced by the US law which states that any health-related data, status, the arrangement of medical services or relevant payment need to be HIPAA compliant. Basically, PHI consists of two types of data – health information & personal identifiers. In short, a fact which reflects medical terms or services is considered as PHI itself.
As the name suggests, covered entities will cover the healthcare services and operations provided by individuals and organizations. These can include healthcare providers like doctors, hospitals, dentists, psychologists and many more. This entity also covers health plans including HMOs, insurance providers, government programs like Medicaid & Medicare. And most importantly, the emphasize on clearinghouses that might consist of the organizations that perform like the middleman between insurance companies and healthcare providers.
The business associates are those who store, collect, maintain and transmit protected data on behalf of all the covered entities. It can also be described as the parties who are handling PHI on behalf of covered entities. The category probably includes healthcare app developers, data hosting/storage providers and emails services.
All the above-mentioned entities should comply with the HIPAA standards. This is crucial for almost all who handle healthcare services and collect patients' information.
History of HIPAA Compliance –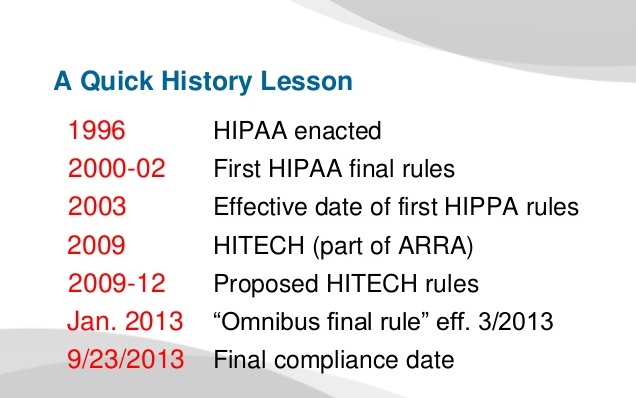 HIPAA came into existence a long ago, when the web was at its beginning state. Java was also in its initial version and Google was settling down the search engine. There were many other factors that can be considered as evidence to prove HIPAA introduction in the industry.
You must be wondering what's the role of HIPAA Compliance in health applications? Here's a detailed story of their intervention.
A Connected Hierarchy Among Healthcare Apps, App Developers, and HIPAA Compliance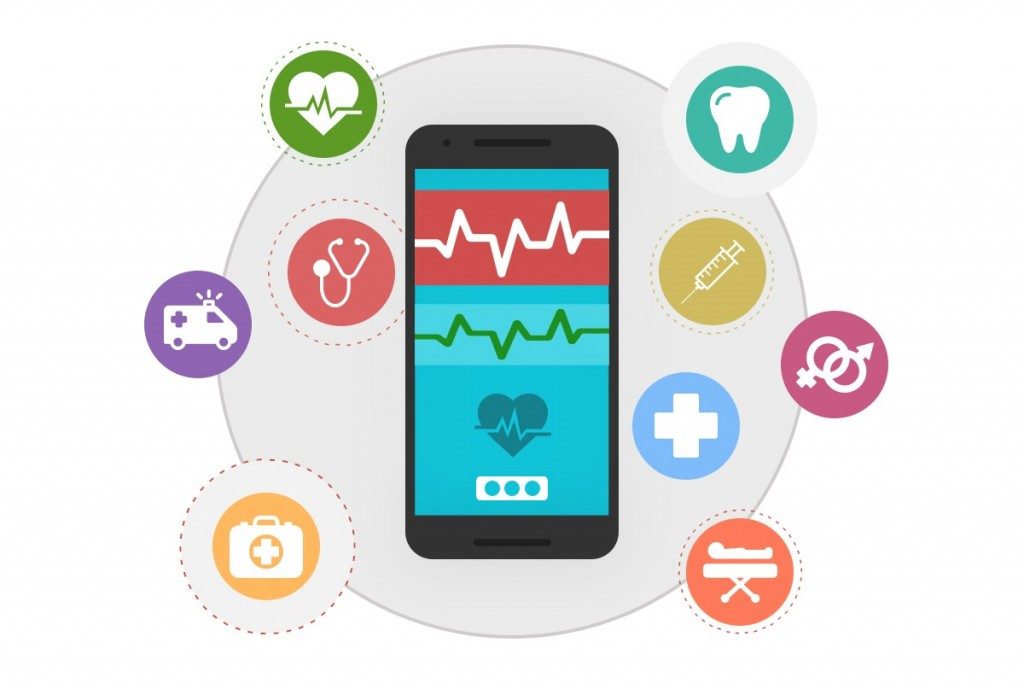 Today, there's a flood of advanced mobile applications for the users to reduce their hassle. The same situation is with healthcare apps. People are using a variety of medical and fitness apps to get rid of their stress. And, the results are somehow positive as individuals are able to track their health parameters by enrolling with these apps.
But still, mobile applications create new challenges for qualifying HIPAA standards to get verified with Protected Health Information (PHI). Most of the applications are not developed by keeping HIPAA standards in mind thus fail to get the certification. In today's scenario, it's extremely important for a healthcare app to be HIPAA Compliant if it deals and cares for PHI i.e., Protected Health Information.
Always make sure that you hire a leading mobile app development company which staffed curious and passionate app developers who already made them apprised of the HIPAA Compliance norms. They should be certified and should have an idea of how to carry out UI/UX design and development of HIPAA compliant apps for healthcare clients.
Additional Factors To Consider While Developing HIPAA Complaint Health Apps –
Having a HIPAA compliant app adds some more intricacies and complex factors. This might consist of implementing Physical Safeguards, Technical Standards, Documentation Safeguards, Administrative Safeguards and Breach Notification Norms. Integrating such features will automatically cost a lot.
Adding more to it, creating, archiving, documenting, implementing and certifying all the given prerequisites take days, weeks or even months which ultimately increases the cost of app development.
An Excellent Way Around –
Choosing a modern cloud service provider might help you lessen the risk and cost to develop your HIPAA compliant app. But, the question where you can find the right cloud services that will lower all the risks. Basically, you should go with the cloud service provider which usually arranges the segments of the stack and possesses pre-certified administrations. This type of cloud server will definitely help you lower the risk and cost of the HIPAA compliant app development.
The law is mandatory for a variety of healthcare software and apps. However, all the medical or hospital management systems radically differ from each other but still, they all need to be integrated with the below-mentioned features to get HIPAA complaint.
Here's a list of necessary features for a healthcare app/software:
The healthcare system, which stores or uses PHI should limit the access by integrating the validation of who can view, update and modify the sensitive patient data. HIPAA compliance law stated that no one can actually visit the patients' data more than the required fields. The rule also initiated a de-identification facility where patients use their rights to allow or restrict people to view or access their own PHI. You can integrate this feature in your HIPAA compliant app by assigning an individual user a unique identity to track their activities of data access and usage.
Entity or Person Authentication
When the unique IDs are assigned to the users, it will be easier to track the one who is trying to access the PHI. The individual might be authentic or can be a hacker. How could you be able to identify the legitimate one? Simple by incorporating the below methods to the app –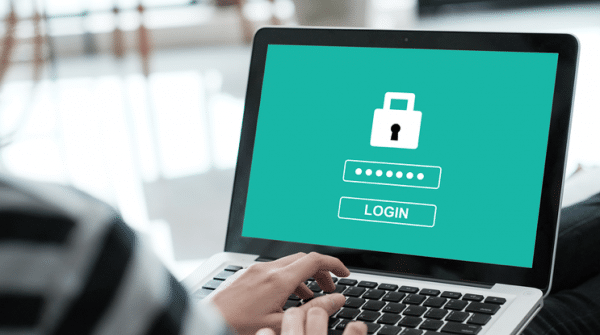 Password protected unlock system
Biometrics (includes voice detection, fingerprint, or face ID)
Physical mediums of identification (card, token or key)
Personal Identification Number (by entering PIN)
You will never encounter data breach issues when you protect the patients PHI by employing methodologies.
Data Transmission Security
Network security is critical at this stage as the PHI you send should be protected through a solid tier network. The best methodology to implement security over the networks is to integrate HTTPS to all the communication channels. If you find it difficult to force HTTPS to the entire app you can at least place the validation to the signup screens of all pages that contain PHI & different other authorization cookies. This completely secures communication protocol which encrypts data with SSL/TLS. These methodologies use a special algorithm, which turns PHI into a valid string of characters that are meaningless for others without decryption keys.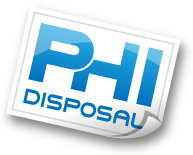 The best thing you can do is, destroy the PHI when it is no longer in use. It helps not to lose the data. If the copy of data remains in your storage, it is not considered to be destroyed. So make sure that the information is completely deleted from your storage spaces.
The point was about to destroy the data. And here, the fact is to keep data backups to maintain integrity. It's essential as it assists patients, doctors and medical institutions to recover the critical data, when needed to analyze something very urgent. Data backup is also a crucial part of day to day data analysis. Therefore, consider it a significant part while developing HIPAA compliant medical apps.
Audit controls are important to safely store or process data. If not done, it may lead to higher fines. To get this done, you should conduct your own analysis or hire someone who can monitor what is done with the PHI. Facts that should be evaluated are when the sensitive data accessed, modified, updated or deleted from the stored resources.
Extra Mobile App Security
Mobile devices are crucial and on the other side, these present higher risks. Like, smartphones can be easily stolen in crowdy place which harms you with losing all your critical data and information. To make your healthcare mobile app , you can employ screen lock, full-device encryption pattern or remote data erasure feature. This most probably helps you recovering and most importantly reducing the risk of data loss.
Are You Looking To Create Your Own HIPPA Compliant Medical App?
You have with you a sufficient but not restricted list of features which you can utilize to starts developing your own responsive & ultra-modern Android/iOS healthcare app.
If you employ single or a few features, the app may not guarantee complete security to PHI. Together, these can make a powerful platform, which you can rely on to use to ease your medical chores.
Therefore, get an app idea by Sparx IT Solutions. They have an in-depth security insight and implement all the features by keeping HIPAA compliance rules. This helps you not only get a streamlined app, but also the most secure system to facilitate patients' care.
Useful articles, updates, offers and guide boon from SparxIT Team
Categories
Let's discuss your project idea.
Featured In