Today, mobile apps have made our daily life more convenient as they help us do many of our routine chores. They also serve as a bridge between customers and companies like on-demand apps that offer a variety of services. As we live in a dynamic world where people don't even find time for proper sleeping, having an on-demand service app is a great help. People are so busy these days that they don't get time to do simple tasks like purchasing a gift or cooking dinner. Therefore, they take the help of on-demand apps that work like magic wands to get products delivered to their doorsteps on a single tap. This phenomenon led to an increasing demand for on-demand services apps which are revolutionizing the mobile app development industry.
What is an on-demand service app?
These apps work as a mediator between businesses and customers for varied services like Airbnb for hotels, Uber for cabs, and Uber Eats for food delivery. According to a survey it has been found that 42% of America's adult population is already using on-demand services. Whether you want a pizza to be delivered to your home, or a bottle of wine, or healthy meals designed by nutritionists, you can find an app for that!
Let's have a look at some stats regarding on-demand service apps:
Around 7.6 million people will work as service providers in the on-demand economy by 2020.
There are more than 22.4 million users annually who are prompted to spend about $57.6 billion annually to get the services.
49% of on-demand customers are millennials.
Food delivery, transportation, housing, and online marketplace services are among the popular categories for on-demand services.
How the rise of on-demand services reshaping the mobile app development industry?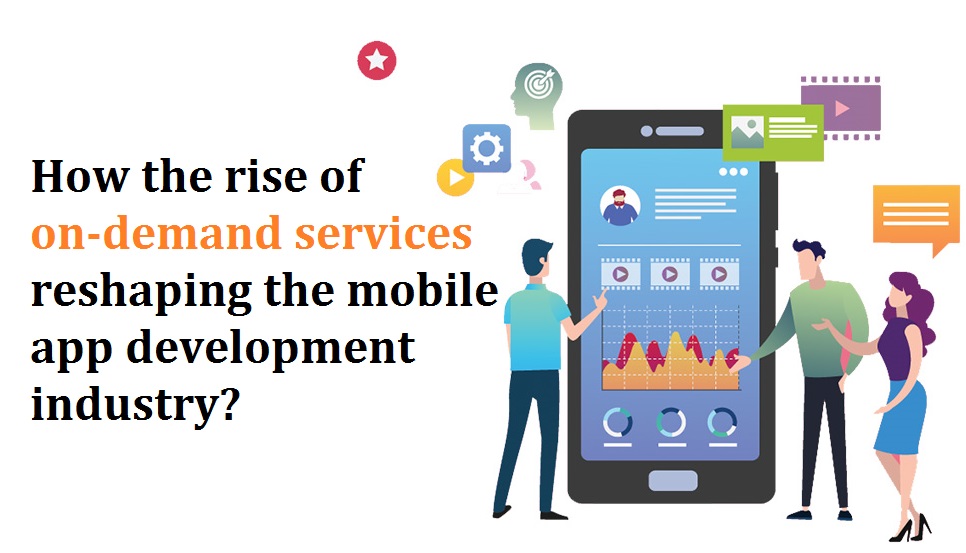 As the need for on-demand services is increasing, so the demand for mobile app development services is also getting very high. Businesses are investing heavy amounts in the design and development of on-demand mobile apps nowadays. The following are some points on how these apps are changing the app development landscape.
Demand for efficient developers increasing
The number of mobile users is increasing every year and it is pushing the demand for mobile apps higher. So, the need for professional and skilled mobile app developers is rising. Also, with the rise in demand for on-demand mobile apps for both iOS and Android platforms, mobile app development companies need more skilled developers to meet the increasing demands. Hence, companies are looking for efficient mobile app designers and developers who can build innovative apps. As per the prediction of the US Bureau of Labor Statistics, the demand for developers is expected to rise to 24% from 17% by 2024.
On-demand apps are bliss for startups
On-demand services have been conducive to the burgeoning of startups. Many big businesses evolved from a simple idea of providing on-demand services through an on-demand service mobile application. The mobile app designing and developing firms are helping startups and business entrepreneurs to set their feet in the competitive market by providing innovative mobile app solutions. The success of Airbnb and Uber mobile apps are real-world examples of how on-demand apps are benefiting businesses. As these apps help grow businesses and help startups to flourish, there are great opportunities for mobile app development services.
Addition of more advanced features
Mobile devices are getting more advanced nowadays, therefore, new mobile apps are being developed and introduced in the market. People have become very smart and they value features more when downloading any app. This is the reason why Android's Q and iOS 13.2 has been rolled out and WhatsApp keeps integrating new features into the app. With the boom in the number of features and devices, the scope for mobile apps will increase and app development companies will flourish.
The emergence of the new on-demand services market
Today, hundreds and thousands of new marketplaces are taking place in the world. And, all these marketplaces are working with a single secret ingredient. This ingredient is not technology, but it is about solving the buyers' problems by providing robust solutions. More and more businesses are taking advantage of application development services to create their version of the secret sauce. So they are coming up with the idea of apps that solve some problems for people.
You can consult an on demand app development company to identify the most favorable set of features.
What are the types of on-demand mobile apps?
Today, on-demand apps are not restricted to a particular field, they are available for different economic sectors to be it Travel, Restaurants, Food, Delivery, Fitness, etc. Below is a list of the types of on-demand service apps.
Dog Walking Services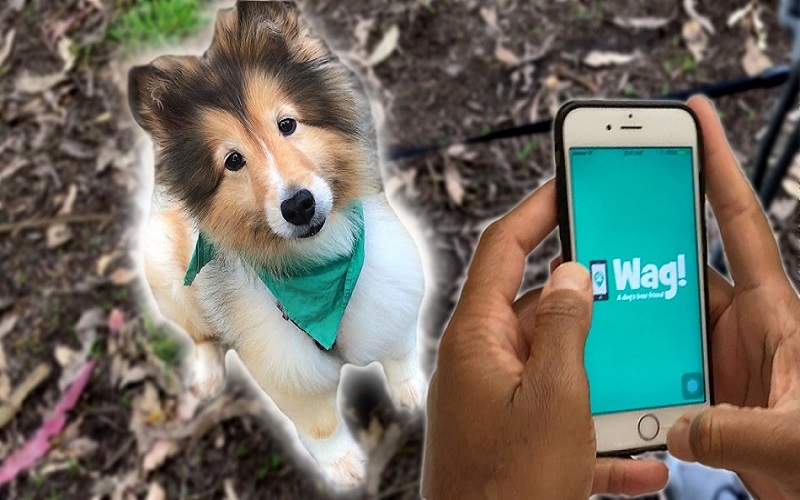 No matter how busy your schedule is, your dog has some needs to be fulfilled. The dog needs to be fed on time and walked on time. That's why digital solutions like on-demand Dog Walking Apps have emerged as real lifesavers. There are apps like Wag which allows dog owners to schedule for dog walkers to come to their homes and take their dogs to walk when they are not at their homes.
Key features of an On-demand Dog Walking App:
GPS tracking to track the live walk of a dog online.
Live alerts for poop, pee, food and water breaks.
Images of the live walk of dog.
Show walkers' detailed profiles.
Immediate support service.
Alerts for the start and stop times of dog walking.
Allow owners to leave reviews & ratings for dog walkers.
In-app payment options.
Dog walker's feedback.
Food Delivery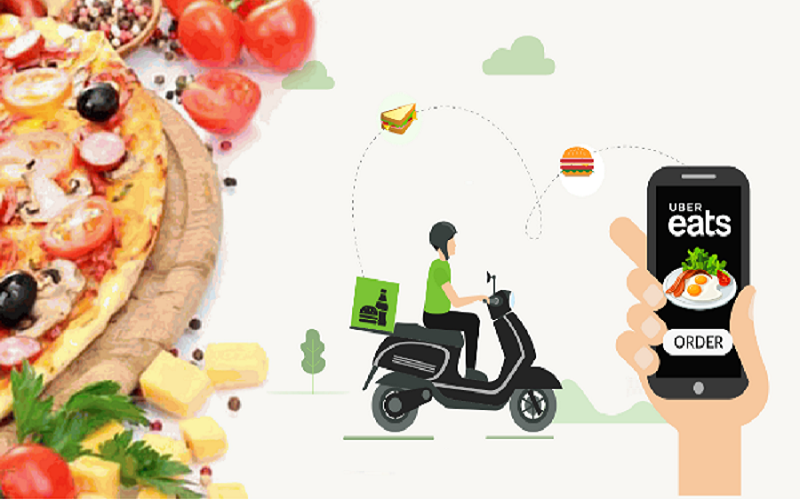 When you don't have time to cook food, you just order it online and wait for your lunch to be delivered to your home. This is what you do with a food-ordering on-demand service app like Uber Eats. The ease of ordering food from the comfort of your home makes food delivery apps quite useful.
Key features of an On-demand Food Delivery app:
Show relevant items based on users' location, gender, age, order history, and time of the day.
Use Artificial Intelligence to provide relevant items to users.
It allows users to schedule their orders.
Engaging UI/UX with simple navigation.
On-click food ordering feature.
Multiple and easy payment options (payment via credit/debit cards, online banking, digital wallets like PayPal, and cash on delivery).
Offer usage of a voucher or promo code during payment.
Real-time tracking of orders via GPS.
Browsing menus, restaurants, and special dishes.
User login along with social media login options.
Order status and delivery details.
Reviews and rating options.
Taxi Services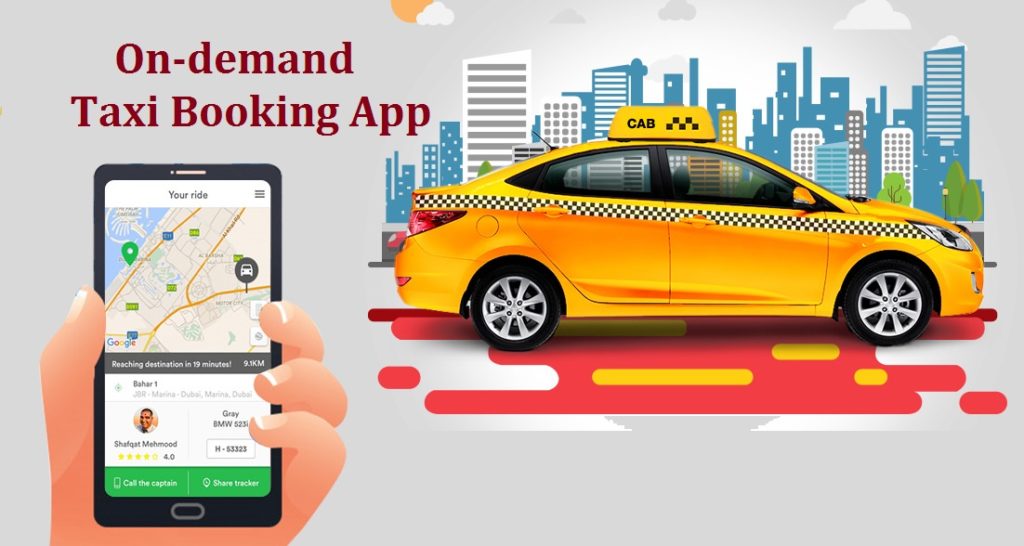 On-demand taxi service apps are providing great benefits to taxi and transportation fields with a rising number of users. Apps like Lyft and Uber allow customers to book taxis in minutes. Users simply set their destination and request a drive then wait for a taxi. Modern taxi apps have features like maps & GPS navigation, communication channels, and feedback system.
Key features of an On-demand Taxi Booking app:
For users:
Tracking of rides.
A panel to register and login to the app.
In-app wallets and other payment options.
Fare estimation.
Push notifications.
Premium membership.
Ride history.
Reviews and ratings.
24×7 support service.
For drivers:
Driver profile and driver availability.
Navigation.
For Admins:
Reports & analytics.
Sub-admin creation.
Control varied profiles.
Manage payment accounts.
Household Services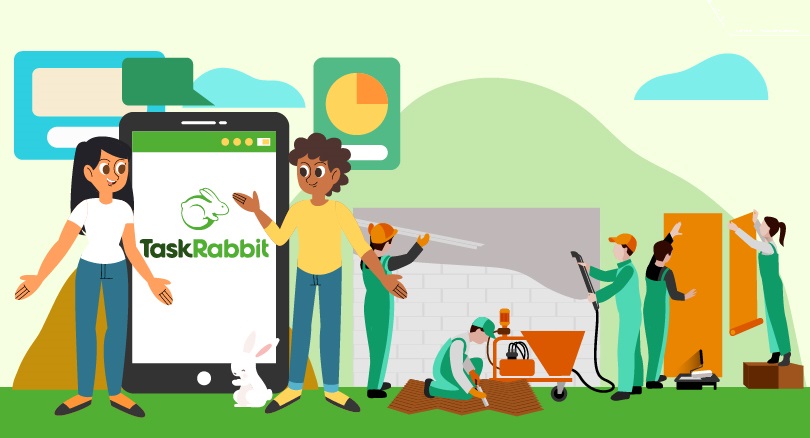 There are lots of chores in a house like cleaning, repairing, dog walking, etc. To accomplish these daily tasks, users can deploy professionals using household chore on-demand service apps like TaskRabbit, Thumbtack, Merry Maids, etc. The users can perform various tasks like request plumber service for fixing leakages.
Key features of an on-demand Household services app
Search through a list of professionals using various filters.
Schedule a professional's service.
Notification of service approval.
Secure and multiple payment options.
Immediate help & support.
Smart use of push notifications and smilies.
Quick registration & approval of profiles.
Notifications for accepting or rejecting requests.
Real-time request.
Chat with customers.
Costs and payment details.
Ratings and customer feedback.
Engaging UI/UX.
Live tracking.
Admin features
Manage reviews, payments, and promotions.
Reports & analytics.
Verify & manage service providers.
Interactive admin panel.
Healthcare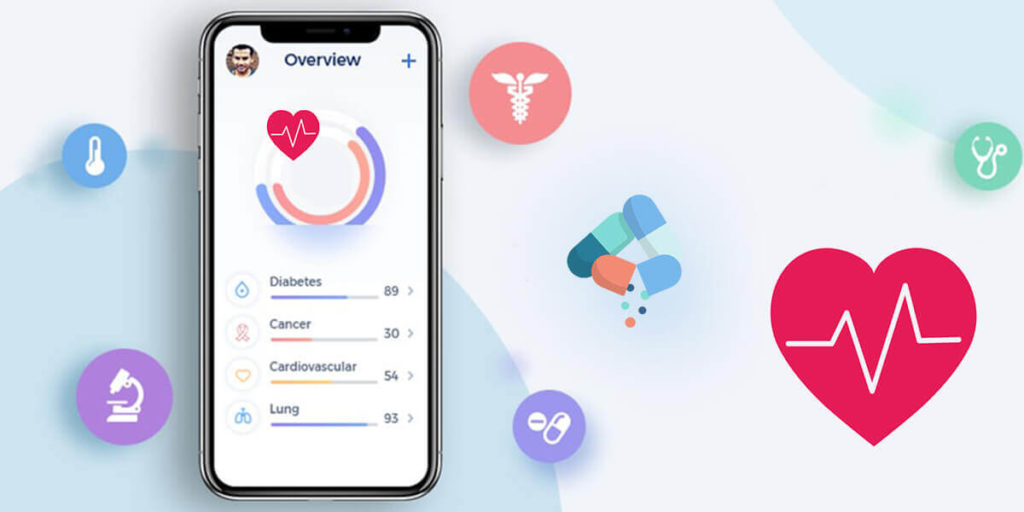 These apps allow patients to connect with doctors. The patients can talk to their physicians directly when they want help and get recommendations from doctors. Healthcare apps like Doctor on Demand, Page, IsDocin, etc are useful for plain consultation and appointments. Advanced apps also allow tracking medical treatment and test reports inside the app.
Key features of an on-demand Healthcare mobile app:
Instant medical service.
Telemedicine.
e-Prescriptions.
Patient's dashboard.
Fix appointments.
Doctors on-demand.
Pill reminder.
Doctor's profile.
One-click Ambulance.
Map for navigating to the hospital.
Doctor management.
Patient management.
Electronic healthcare records.
Clinical photo capture.
Secure payment options.
Ability to connect with wearable devices.
Final Note
On-demand service apps have become an essential part of our life as they allow us to do different daily tasks conveniently. They are also changing the landscape of the mobile app development industry by providing more opportunities and opening new ways of application ideas. With the new ideas of on-demand services app popping up in the market the app development industry will flourish and grow with advanced mobile applications. You can also leverage the benefits of on-demand mobile app by creating one. Get expert consultation and services to develop an on-demand mobile application with Sparx IT Solutions, a leading web, and mobile app development company.
Useful articles, updates, offers and guide boon from SparxIT Team
Categories
Let's discuss your project idea.
Featured In