From the past few years, websites have been serving as the lifeline or the sole source to bring fruitful business opportunities. Especially, for the medium and small-scale businesses, these pave the way which enables business owners to touch the momentum.
How PSD to HTML Conversion Comes In Limelight?
Responsiveness and interactivity of the websites are the reasons that instantly exert users towards them. It's a human tendency that they turn to the ways they find beautiful and full of life. Similarly, when internet users see a highly-intuitive website, blog, portal or anything which portrays something, they get tilted towards that to explore more about it. Today, website developers choose PSD to HTML conversion as the finest way to create functional, feature-rich and responsive web inspirations.
As per the survey, around 3 billion people utilize the internet for information gathering. It means that it has become more crucial to develop influential websites that not only serve their purpose but also render an exceptional experience to them. PSD to HTML conversion in this context will fit best as it comes with a variety of benefits that aid many businesses, digital houses, web development company and bloggers to deal with a creative yet easy to manage website.
In this blog, you will find top reasons that urge businesses to avail PSD to HTML conversion services for your website.
Let's Discuss Some Top PSD to HTML Conversion Benefits:
There is rarely any website owner who does not show his cravings for high online visibility. After all, it gives their business a distinct value and recognition. Having PSD to HTML conversion on-board, businesses are getting valuable websites that users find easily on the web. This ultimately returns a lot to the brand. This is all because of the well-framed HTML markups that make a website creative and a step ahead to provide desired visibility.
When you opt for PSD to HTML conversion, you will be served with a W3C compliant solution which is developed with the true validations and standards. The norms are followed at the time of slicing, layering and coding of PSDs. Developers precisely do it to make the solution up to the mark.
Everyone wants the web pages to be loaded quickly. PSD to HTML allows creating websites with compressed code and images. It helps users experience the lowest loading times when they opt website developers who make it possible by eliminating the use of extra codes which only occupy space and become a reason of slow loading website.
Multi-browser accessibility
The best thing businesses are witnessing about PSD to HTML conversion is that it makes pages so light so that they don't take much time to load. This is the reason that converted websites are easily accessible on any internet browsers whether it is Opera, Internet Explorer, Mozilla Firefox or Google Chrome.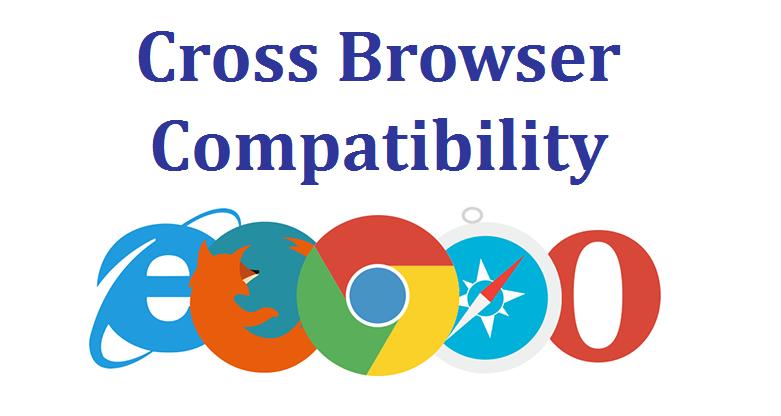 Dynamic function implementation
As the technology is ruling the internet world, web design is also not left behind. With the emerging technologies, there is also a tremendous growth in web design technologies like animation, parallax design, instant commenting to online shop, artificial intelligence, etc. Opting conversion services bring life to your website with astonishing layouts and advanced functions that are integrated by keeping user reactions in mind.
A website should be enough flexible to implement SEO best practices for higher ranking. The best way to have it on board is to include relevant keywords or tags. While converting the website into HTML, it is necessary to free the website from bugs and other lags that slows down the web pages and steer the SEO ranking.
Exceptional user experience
It is clear that users only come back to the websites that are interactive and well-goes as per their requirements. In short, you need to build instructional and easy to navigate websites which visitors love and admire these days. With HTML coding, it can be achieved conveniently.
In this rapidly changing world, business owners often face difficulty to manage the content of their website. Website integration with reliable CMS solves this problem quite professionally. Fortunately, PSD to HTML conversion can be done with prominent CMS which you think is suitable among all. You can choose Drupal, Joomla, WordPress and any other to systematize the content of your website.
Wrapping Up:
Most of the times, markup problems occur during or after the website development. But, with PSD to HTML conversion, it's not a big deal to tackle such issues. Rather, you will have time to focus on other activities like promotion and design improvements. If you are running a business and want a bounce to your business, availing preferred conversion services facilitates you with plenty of business benefits.
Useful articles, updates, offers and guide boon from SparxIT Team
Categories
Let's discuss your project idea.
Featured In