Introduction
Introducing Job Book
Job Book is a promising move towards creating a defined and recognized job search environment for domestic workers. Our client's vision was clear behind this project, developing a transparent and reliable job portal. Understanding their objectives and requirements, we fabricated the Job Book accordingly.
The Job Book platform is for both employers and job seekers. The employers will get registered in this job portal, where they generate employment for domestic workers. Job seekers can search and select a suitable job as per their preference.
Understanding the Client Requirements
Based in the Philippines, Job Book is a web-based job portal designed to search and create job applications for domestic workers in a household.
Domestic workers provide direct and indirect care services. Despite delivering essential services in a household, approximately 81% of domestic workers are in informal employment.
Intending to regulate domestic work to acknowledge the crucial social and economic contribution of care work, our client wanted to build a platform to accumulate verified profiles of domestic workers.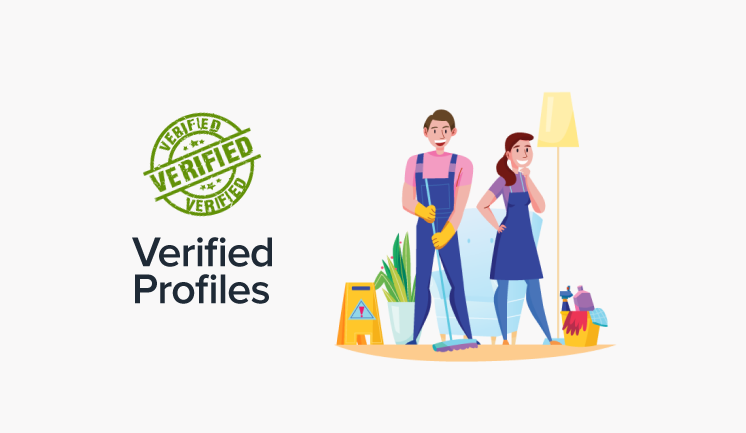 Challenges We Encountered
Domestic workers may work part-time, full-time, or on an hourly basis, and they may be live-in workers, own a residence, or live across a country. Thus, a common challenge for workers and employers in households is the lack of integrated policies and clear guidelines. Establishing a reliable communication medium clarifying all of the guidelines beforehand is what we needed.
Since domestic jobs are primarily informal, another challenge was concerning verified candidates' profiles with appropriate certificates.
As per the designing viewpoint, a significant impediment to traverse was to flourish a professional appearance with explicit UI, where users can find the relevant information effortlessly. Since this is a user-oriented platform, our priority was implementing robust security for user data to build a reliable platform that users can trust.