With this technological evolution, we have witnessed a change in the way we communicate, work, and learn. Earlier, the people used to enjoy the campfire and spend quality time with their loved ones. Time changes, the technology gets advanced and people started preferring television as a source of entertainment instead of campfire. Again, with the more technical upgrades, people tap into the screen of their smart devices to watch their shows.
In this post, we are covering how this technological progression has affected the media and entertainment sector. So, let's continue reading.
The Entertainment and Media industry has evolved a lot in the past few years. This is because of the technological development that is happening, which affects the business operations of these two industries.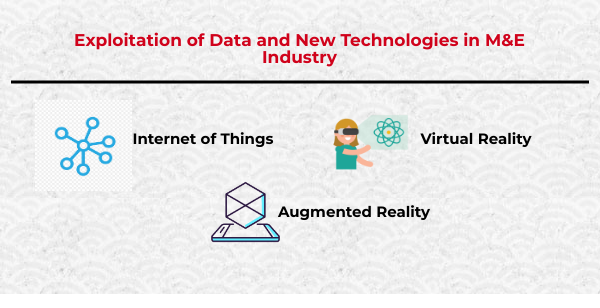 A few years back, traditional media is considered as the primary channel for acquiring information. But, things have changed drastically and we are experiencing a massive development of new and emerging technologies, such as AR, VR, IoT, just to name a few. This is why, both the industries have started hiring professional web and mobile app development services to get top-notch solutions.
The latest technologies are leading to enhanced user experience.
Now, tech companies have started building mobile operating systems bestowed with AI features.
Many companies are in a mood to open a VR multiplex with an aim to provide a personalized entertainment experience to the consumers.
Social networking companies have created anti-harassment capabilities to improve security.
Telecom companies are investing in an entertainment operating system for rendering a customized entertainment experience across all the devices.
Many tech companies are offering real-time sports statistics as well as analysis.
For enabling smart devices, the eCommerce companies are spending on IoT voice-led operating system.
The Key Trends in Media & Entertainment Industry
# Trend 1- Digital Music Download
We have downloaded digital media on our mobile devices and used micro memory chip to store. With time, things have changed and become easier. Now, you can listen to millions of songs just by paying the cost of one single digital album download.
It is the best option for music lovers as they can move to apps that offer such a service. Around 100 million users have subscribed to these services and this number is rising day by day. This will be beneficial for the music industry in terms of generating revenue.
# Trend 2- Video Streaming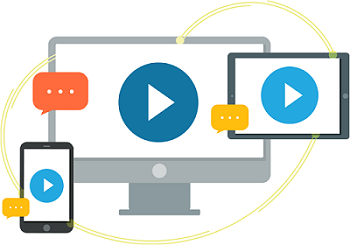 The popularity of video streaming in increasing and it is showing no signs of slowing down. By 2021, it is expected that the revenue of video streaming will get tripled. These days the consumers are using mobile phones for watching a series of their favorite shows.
# Trend 3- Data-Driven
Streaming and digital sphere are ruling the entertainment industry on a global level. This has increased the growth of data. As mentioned before, streaming has become the key revenue driver for video and music. That's why it has become necessary to use data and the process of analysis for ensuring success.
# Trend 4- Data Utilization
If you want to understand the data-driven concept, then there are several factors that are associated with it that includes Artificial Intelligence, automation, and machine learning. You can hire professional Artificial app development services to get a solid grip on this concept. Plus, you will get a qualitative app for your business.
By using different part data, it is easier to get valuable data insights that empowers companies to take the right decision. Undoubtedly, humans are important for business success, but when a large amount of data is involved then you can't rely on manual work. Thus, machines are utilized for the data analysis as it reduces the chances of any error.
# Trend 5- Technological Advancement
The technological advancement is increasing at a rapid pace. This has changed the face of the media industry as the main concept is a development, artists are rising and consumers greatly depends upon the consumption. It becomes imperative to have a profound understanding of the music data. However, this industry is quite unpredictable in nature, the data provides efficiency through which they can predict easily. The database is useful in deciding the content and delivery that needs to be done to the users.
# Trend 6- The Future of Creative Industries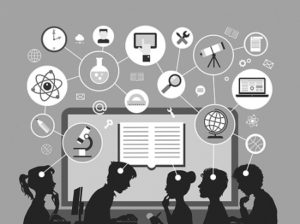 The digital revolution is soaring high with the help of technology while the consumers are adopting innovative ideas with an open heart. That is leading to the growth of media consumption. This has increased the demand of mobile phones amongst the youth. The people are utilizing global platforms for connecting with each other via social media and the internet. This will elevate the growth of technological innovators as they will come up with more interesting ideas.
With access to smart devices on a wide range, the people can stay online anytime and from anywhere (until they have got an internet connection). They can do a variety of things like reading books, listen to music, and the list goes on. This is the primary change in the consumer's behavior and technological advancement has widened the growth of music and video streaming. This has improved the demand for data to alter creation and make the delivery better.
The voice control technology will go to take the technology world by storm. In the future, there are higher chances of more technological innovations in the media and entertainment industry, which will enhance the user experience to a great extent.
Technological Trends Influencing M & E Industry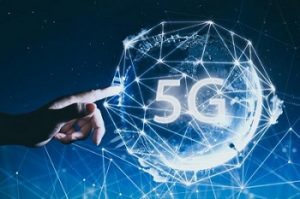 There are mainly two technology trends that will bring a major impact on the online video industry, namely fifth-generation data networks (5G) and Artificial Emotional Intelligence.
Netflix Affecting Media and Entertainment Industry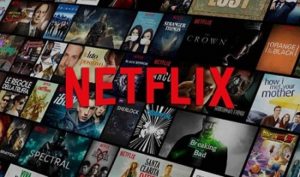 The M & E industry consists of a number of sub-sectors like TV production and distribution, advertising, etc.
With the emergence of Netflix, it has totally transformed the way in which the viewers watch the television. Netflix launched its first show, House of Cards. The best part was that it released all the episodes on the day of its launch. With this, the viewers don't have to tie to a schedule of watching one episode per week. They can watch the show in one go. Moreover, Netflix can fetch a large amount of data for its subscribers that leverage them to know which shows are popular these days.
5G Data Network
5G is expected to affect the M & E industry owing to a steep rise in the transmission speed, quality, and reliability. This generation of wireless networks has the ability to deliver data speed 50 to 100 times faster than the 4G network. That means you can download an HD movie in a couple of seconds as compared to a 4G network that takes 5-6 minutes. By 2020, it will be available in countries like the USA and China.
With the roll-out of a 5G network, it will encourage the binge-watching behavior, as the users can download the content of Netflix anywhere and anytime.
The Effect of Artificial Intelligence on Entertainment
Artificial Intelligence has already been deployed in the devices that we use on a regular basis. The suitable example for this is Siri and Alexa which have made our lives simpler and smooth. AI algorithms are being used by Netflix and VOD platforms which analyze the viewing behavior of their subscribers. Today, the majority of Netflix users watch any series based on the recommendation system. In 2016, IBM used AI for producing a trailer of the film Morgan which is based on big data and machine learning.
Benefits of Artificial Emotional Intelligence
Picard in 1997 coined the term affective computing which relates closely to emotions. Emotions are effective tools that help in differentiating what is necessary and what is not. The marketing and entertainment industry are already using human emotions for predicting what type of content will bring a strong emotional reaction within the viewers. Owing to the availability of data in abundance and the advancement in natural language processing, this will result in higher engagement and a personalized way of consuming media in several forms.
Apart from marketing and advertising, affective computing is utilized in creating assistive and companion robots, immersive gaming, and aids children with the autism spectrum.
Implications of AEI in the M & E Industry

AI seems to be a beneficial option for society and contributes towards a frictionless environment. But, the potential dangers that are associated with AI and AEI are vast, and one of them includes privacy violations. This has encouraged the implementation of industry standards to combat this situation, which the web design and development industry is following strictly. People have started embracing technology that is making VR a vital part of the entertainment world. That's the reason, the Media and Entertainment industry is hiring VR development services for availing the top-grade solution for their business.
Some concluding thoughts
There is no denying the fact that both industries has witnessed a paradigm shift due to the technological advancements. These are the earliest adopters of the digital technologies which are making the most out of it.
If you want to develop a robust app development solution for your media and entertainment company, then you should get in touch with us. We are equipped with the top professionals who will deliver you the best possible solution under budget. Give us a call today!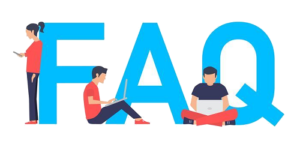 1. How much would it cost to develop an entertainment app like Netflix?
Ans:- The development cost will depend on the number of features that you want to add in your application.
2. What is the process to hire a developer?
Ans:- At Sparx, we allow you to take a proper interview of our developers, and hire the dedicated developer of your choice.
3. Why hire a dedicated developer from us?
Ans:- We are bestowed with trained and qualified professionals that you can hire for your upcoming venture at a nominal cost.
4. How can I monitor the performance of developers?
Ans:- The clients will get a progress report of the developers on a weekly/monthly or quarterly basis, so they can closely examine their performance.