Holidays are around the corner and very soon the entire US population would be on streets purchasing stuff to make the most of the season. Holidays are undoubtedly the most awaited seasons. Sky-rocketing sales and multiplying revenues, holidays are the best time to market products and target customers via mobile apps. The trend keeps growing year after year.
However, the past few decades have witnessed a shift in the buying patterns of the user. And this was attributed to the onset of mobile phones and the dawn of mobile apps. According to research, the total mobile app usage during the holidays alone has been recorded as
$3.99 billion on Cyber Monday at 2016,
Black Friday created $3.34 billion
Thanksgiving accounted for total revenue of $9.33 billion
Now given such figures targeting the customer segment during holidays through mobile apps happens to be one of the best strategies.
Statistics – Mobile Apps Under Review
With more than 2.7 million mobile app users, promoting your business via an app would help you reap considerable benefits. As a matter of fact, the user count is increasing at a rapid pace and under no circumstances is this number expected to slow down.
Further, mobile app usage statistics reveal: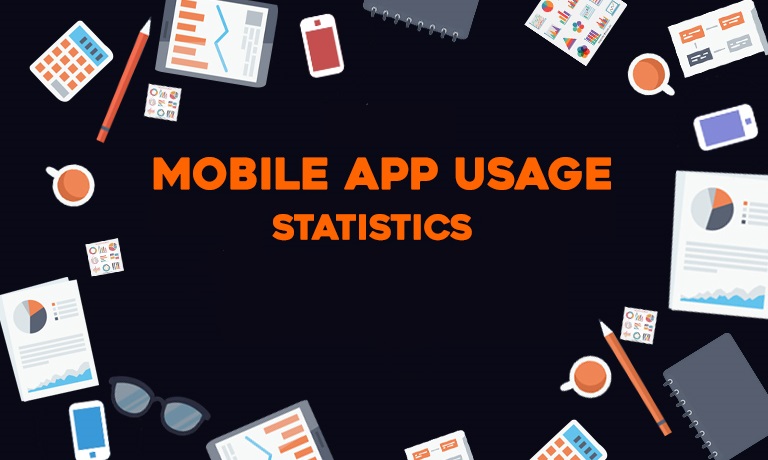 The global app revenue earned through mobile apps to reach $189 by the end of 2020.
90% of the time spent on mobile phones is done using apps.
47% of the total retail consumption-driven through mobile apps.
People spend more than 4 hours a day using smartphone apps.
The annual spending on online shopping as recorded in the last two years was $2.3 trillion and this is expected to double and reach $4.5 trillion by 2021.
Having said all of the above, it would not be wrong to state that there has been a huge penetration of mobile apps in the e-commerce sector with the retail industry, is no exception.
In fact, mobile apps play an important role when it comes to advertising your business and in a way, increase the global presence. What was once a device used for communication, today it stands as the core for business activities, giving entrepreneurs the ease to upscale their customer-business interaction.
Does your business offer the following?
Ok, we have had our time with the figures and the factual side of the revenue generated by mobile apps, let alone during the holidays but that's not sufficient to lure a marketer or a retailer to employ a mobile app for their business.
Being a businessman, the first thing that comes to your mind is customers. If you aren't offering customers what they expect, odds are you are missing out on something big. The fact that a happy visitor is a long term customer, organizations work towards gaining loyalty while providing customers the ease to shop. And this exactly what a mobile app has to offer.
Mobile apps are handy and give users the comfort to shop at their own convenience. Meaning that no longer would a customer need to step out of their houses to pick up an item of their choice. Considering that it's the holiday season, people are less likely to be stuck in traffic, only to make a purchase.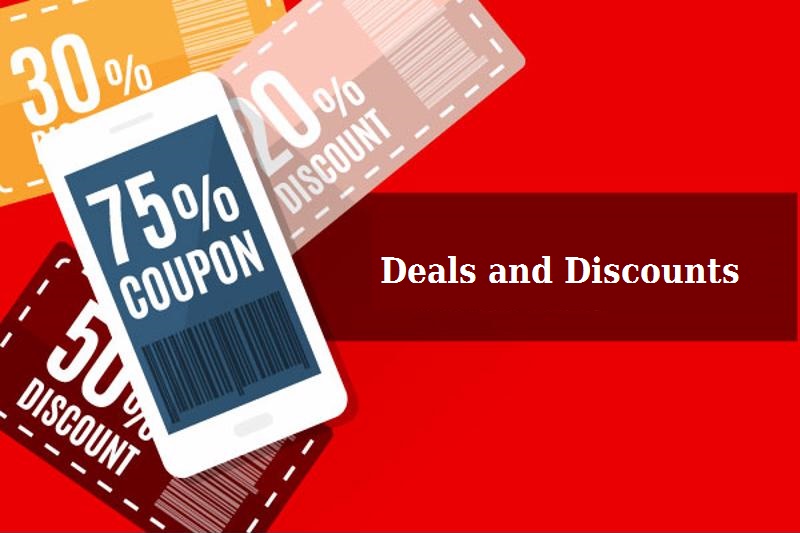 Along with the above, mobile apps are tailored in the sense that keeps track of the customer's choices, preferences and buying patterns. This in a way helps marketers to offer varied discounts and offers, luring customers to make a purchase. This could also be thought of as a gesture or a gift for the customers.
Where websites are use-specific, mobile apps are active throughout the day. Modern technologies as embedded within apps make them intelligent enough to know about the recent search query and keep them updated on active deals. For example, consider a user looking for travel deals. Owing to higher fares, he left the app without taking significant action. Smarter apps keep track of the search history and notify users of reduced rates or any attractive deals. This attracts customers' attention, enhancing the possibility of him making a purchase.
Breaking The Traditional Stereotype
Customers need to visit the website to keep track of the recent offers or discounts. On the contrary, apps are self intuitive and keep users notified on every activity leveraging the possibility of users making a purchase. This works wonders, not to forget that it's the holiday season and people look for alternatives.
In case you have a business and working on increasing the overall sales, it's time that you give away the old school method of revenue generation and embrace the new form of shopping, one that is primarily driven by technology.
Your Business After Going Mobile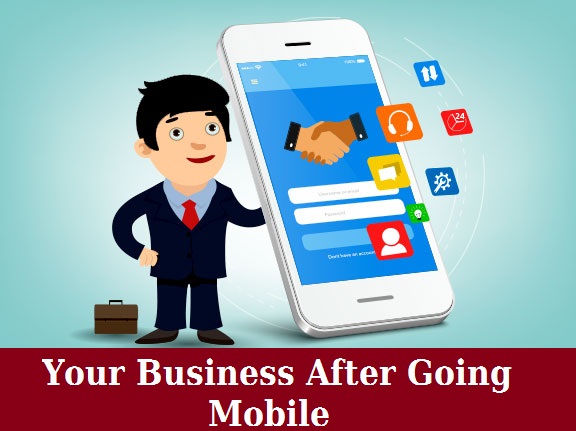 You have no idea as to what you are leaving behind, without merging your business with a mobile app. Implementing or inducing a mobile app for your business is proven to :
With more than 40% of the retail sales driven through mobile apps, it is seen that the traditional form of brick and mortar stores are migrating towards the digital ecosystem and channeling their services through a mobile app. A recent survey reveals that the annual retail sale would cross $700 billion by the next year. So, if you haven't made your way, odds state you are out of the race.
Mobile apps are tailored in the sense that they lure individuals to visit your store. The present-day marketers use efficient techniques to promote the business with landing pages being the most effective form of traffic generation. Following the above, an effectively designed app interface owns the potential to convince a customer and indulge in the process of buying. This leads to higher sales and likewise, increased revenue.
Higher Rate of Conversion
Mobile apps offer a seamless interaction between the customer and the business. A user-friendly interface and intuitive environment fulfill customer's expectations. And when customer's expectations are met, the likelihood of conversion is more.
Needless to state that mobile app marketing is one of the longstanding ways to promote your business. It's time that you too pull up your mind and invest in mobile app development.
Ready For Going Mobile?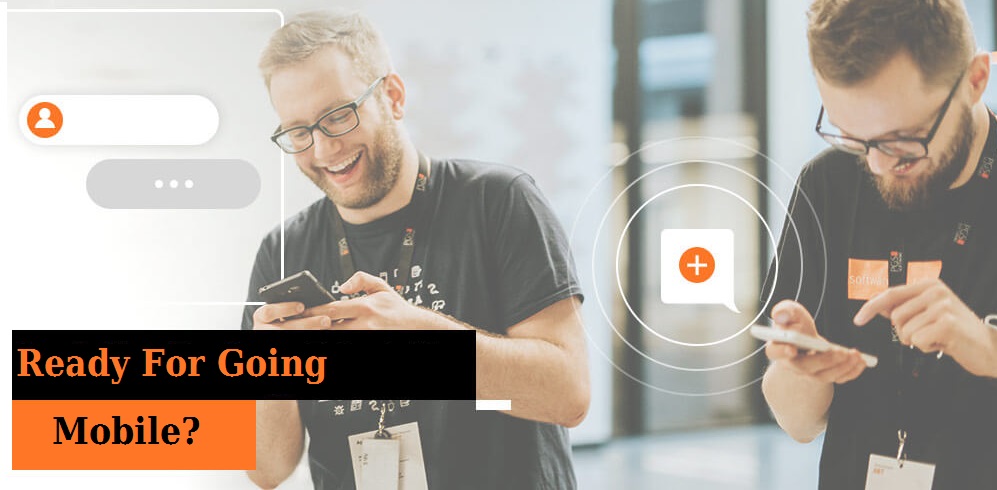 Once you have made up your mind, you can now move on with the idea of developing an app for your business. The best and smartest way to do so is to hire a mobile app development company or a standalone developer to discuss your project needs. Given the pace at which the number of mobile apps is rising, it's time for you to rethink the strategy of channelizing your business to the end customers.
Gone are the days when an ad campaign or to be specific, the traditional form of marketing-generated traffic. The world has digitized and so does the population. People today look for quality, convenience, and comfort. And it is only through the mobile app that you can plan to offer your potential customers the ease to shop. The seamless interaction a customer has with the online store triggers the sale of products. So, spin away from the conventional trend of marketing and adopt a mobile app to get along with industrial advancement.
Let not the industrial growth outstand the success of your business. Instead, use it to your advantage. Adopt measures that attune your business with the market needs and etch success on the go. After all, it's the holiday season. Let's rejoice to offer customers what they want!
If you have any query, feel free to Contact Us
Useful articles, updates, offers and guide boon from SparxIT Team
Categories
Let's discuss your project idea.
Featured In