Google is a leading search engine in the world, and we can call it the king of all search engines. Indeed, every year Google processes 1.2 trillion searches that mean 40,000 searches per second. Moreover, this giant search engine keeps on rolling new updates to provide better results as well as to stay on the top. These updates come when Google performs enhancements in its search algorithm. These algorithmic changes cause websites to lose their positioning and ranking. And, this results in a drastic impact on their businesses. In this blog, we will cover some of the ways to recover websites from Google's core update.
Ways to recover a website from Google core update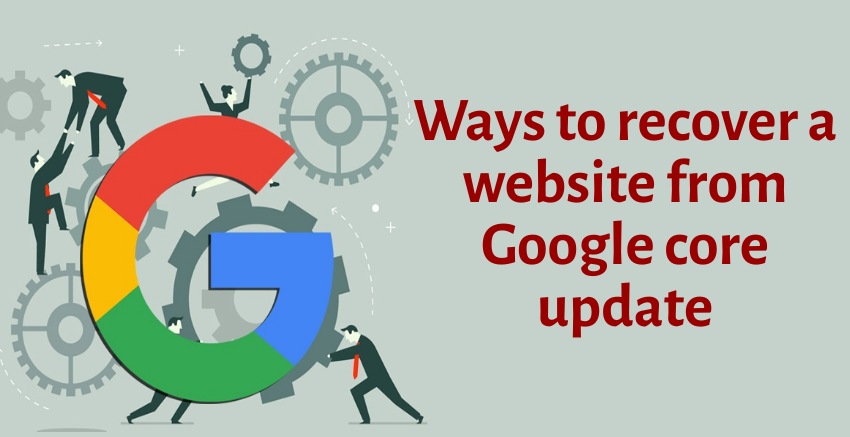 Search Engine Optimization is quite dynamic, and you need to be prepared for regular changes to your website. When a new Google core update arrives, you can perform certain activities to recover the disrupted ranking and positioning of your site with reliable SEO services. The following are some strategies that can help you to reinstate the position and ranking of your site in the SERPs if a Google core update hits it. However, recovery takes significant efforts, time, and patience.
Take advantage of real expertise
In the SEO community, there is a lot of discussion about E-A-T (Expertise, Authoritativeness, and Trustworthiness) and how they are useful for enhancing the declining performance of a website. There are many recommendations for improving E-A-T, and one of them is to make sure that all authors of articles have their associated bios on a dedicated author bio page. It brings transparency about who your authors are and helps to ensure that real experts write the content, especially in the case of YMYL content. You can leverage expert reviewers who are professionals in their domain to audit content and to ensure its accuracy. It makes your content more accurate and trustworthy that can be useful for improving your ranking.
Quality content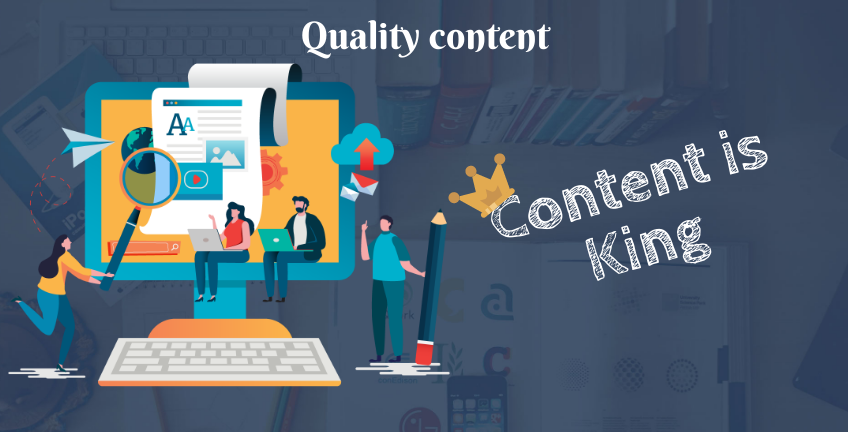 Those who win the Google core updates maintain the highest level of quality of their content. Whatever content you publish on your site should be well-researched, well-edited, unbiased, and should include citations to trusted publications. Further, you should make sure that these external links are used for SEO purposes — because Google makes connections between your content and the sources from where you obtained the information. So, improving the quality of your content can help restore the position if an algorithm update hits it.
Add trust signals
One of the critical elements for improving E-A-T that wining websites utilize is showing clear trust signals. These trust signals include things like showing awards & recognition, certifications, and other information that make people trust the brand. These trust signals help boost the credibility of your site as well as ensure visitors that you are doing good enough to make your business better. This is might be helpful to recover your website from the effects of the Google core update.
Create powerful backlinks
When it comes to Google, links are very crucial in determining the rankings of websites. Hence, it's essential to check your backlink profile or the websites that are linking to yours. When a website links your site, it does so to provide or share some quality content. By assessing and updating quality content on your site can bring you more backlinks, even quality links. These links serve a trust symbol for Google. If a reputed website has a link to your site, then Google believes that your content is relevant and trustworthy for the audience.
Avoid using salesy language
It would be best if you did not mix informational and transactional languages on the pages that are intended to provide some information or advice. For instance, if a page is dedicated to providing useful information, it shouldn't contain promotional or sales-oriented details. Making your content too salesy can cause distrust among the audience about the information provided on your page. Thus, you should avoid using any salesy language when it comes to providing informational content to boost trust.
Limited ads with clear policies
Never overwhelm visitors with too many ads on your site. Too many ads will harm your website. Further, transparency is also essential to win the trust of your visitors, and this is possible when you make it clear about the purpose of your site. You can do this by maintaining explicit advertising and editorial policies so that visitors would know who writes for you, how content is edited, and what ads the users might see, and how those ads are chosen. By displaying a clear policy about ads and editorial helps you build trust among your audience. It will also help you get a positive impact on your site's ranking.
How does a digital marketing agency help to recover from Google updates?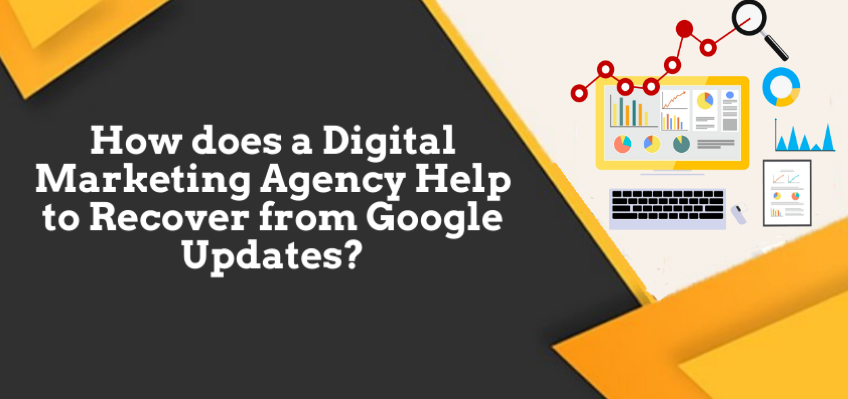 Google updates come regularly, and the best way to avoid any worst situation is to make the right preparations. If you are creating a new site start by ensuring a robust web design that is completely SEO friendly. You can work with a professional and experienced digital marketing agency to prepare your business for the updates. Such an agency has the right expertise and skills to assist you in recovering from the degrading position after an algorithm update. The agency also protects your position and ranking against the other algorithm updates. An agency helps you in the following ways:
Conducts a comprehensive analysis to assess the strengths and weaknesses of your site.
Having multiple resources, they can resolve your issues more effectively.
They employ the best-suited resources to provide appropriate solutions to your issues.
An agency has the tools and methods to assess your site's trajectory and implement necessary improvements.
The professionals in an agency understand Google algorithms, and they have experience in providing relevant solutions to improve the position of your site.
If you are here to find the best digital marketing company, then Sparx IT Solutions is the right choice. We are a trusted web design and development company that also provides digital marketing services. With our results-driven digital marketing services, we are committed to helping online businesses to enhance their online visibility and performance. Our well-experienced and talented digital marketing professionals understand what your website needs to recover from the impact of a Google core update. We help you obtain a better online position and ranking with our SEO services. Contact us to avail our services.
Useful articles, updates, offers and guide boon from SparxIT Team
Categories
Let's discuss your project idea.
Featured In