Have you ever wondered what will happen when you have an outdated website design? You can miss out on good business opportunities that have the potential to scale your business. 75% of website visitors confessed that they draw conclusions about a company's credibility based on the website's design.
A website is a necessity for every business in this digital era. Having an online presence can enhance business visibility that can take you one step closer to your potential customers. You don't have to chase down leads as your website will do it for you.
People browse online for products or services before buying, so your website can be your biggest marketing tool.
In 2021, over 2 billion people all over the world purchased goods online. It is clear that the online market is large, and you have a great opportunity to expand your business there.
But, what if your website is not fully functional?

Well, it can damage your credibility and you can lose your valuable customers in seconds. If your competitors are offering a similar service with intuitive web design, your loss will prove their gain. For instance, your rivals offer ease of navigation within their website which you don't have, this will give them an upper hand in the online world.
What makes a website spooky?
The spookiness within a website occurs when it failed to impress its visitors due to poor functionality. In fact, 60% of users skip those websites that lack features and design. You all have heard this statement multiple times that "the first impression is the last impression". When a website does not impresses visitors, they leave the website faster.
Now, let's take a rundown of those spooky factors that can hurt your website.
Slow Page Speed Kills a Website
As per the website load statistics, if an average load time exceeds 3 seconds, the abandonment rate will rise.
You must have come across websites that take time to load. This is quite a frustrating experience because you are curious to know more about the products/services on the site. In the end, you end up closing that website and look for some other websites offering the same services. If your website falls into this category, your business is in big trouble.
An important 1-second stat that you should know:
1-second delay decreases page views by 11%
1-second delay reduces customer satisfaction by 18%
1-second delay cuts down conversion rate by 7%
Cluttered Arrangement Creates Chaos
40% of users are more likely to abandon a website if it appears messy and cluttered.
You all have seen web pages where important tabs are not aligned properly. As a result, it becomes difficult for the users to find the necessary buttons to click, as these are scattered. This frustrates visitors and drives them away from the websites. Ease of navigation is what they look for, so a website should offer this thing.
Lack of Mobile Compatibility Drifts Visitors a part
Did you know that 48% of users get irritated when a website is not mobile compatible? Yes, it is true.
The majority of web users access the internet via smart devices like tabs and mobile phones. If pages are not displayed properly on these devices, they will turn to different mobile responsive websites.
Is your Outdated Website hampering Your Business?
Yes, it is doing so.
When visitors land on an outdated website that looks bad and dull, they form a perception that you don't care for your online presence at all. This forced them to think that when you are neglecting something important as your website, then you might neglect other service areas of your business as well. So, they will hesitate in doing business with you and your sales performance will be affected.
Credibility will be at stake
Your company's credibility will be questioned too. If you wish to acquire new projects but your existing website is not up-to-date (full of errors, outdated information), your company's competence will be judged. The clients will be doubtful whether they should collaborate with you or not.
Your Competitors Will Look Better
A visitor is more likely to leave your website if they find offered information not relevant. If in case, your competitors' site appears better and informs properly, they can trust it faster. With this, you will lose a potential client because your competitor is looking superior to you due to updated web design.
What are the features of a good website?
For making a website spook-free, it is necessary to shed off your old web design and get a website bestowed with a rich feature set. Having the below-mentioned traits can remove the spooky factor from your website.
Mobile Responsiveness
Today, more and more people use mobile phones to browse things online, creating a mobile-optimized site becomes important. Having such a website you can drift heavy traffic towards your website which further leads to a higher conversion rate.
As per the recent statistics, 50% of eCommerce revenue is generated from the mobile platform. This figure makes it clear that half of the population prefers shopping from their smartphones.
Effective Navigation
Clear and concise navigation can improve the site's effectiveness. The visitors should find the information that they need with no hassle and frustration. The CTA (Call-To-Action) buttons should be put in noticeable spots that they can easily search. A clean and minimalist design wins the heart of the users compared to a cluttered one.
According to a recent study, it has been found that 70% of small business websites lack in CTA within their homepage and website. That's the biggest mistake that they commit, as these buttons direct users to take the desired action, increase conversion rate, and help in attaining a website its set objectives.
Fast Load Time
People are more likely to lose patience when a website takes too long to load. Appealing graphics and quality content is useless if a site's speed takes a toll on its potential to deliver content speedily. Many factors affect the speed that including the number of graphics, server speed, traffic, etc.
52% of online buyers admitted the fact that a swift page load time helps in building the site's loyalty. People prioritize business with fast websites over slower ones.
Good User Experience
The success of a website depends majorly on usability and functionality. An attractive website is not useful if it does not offer an effective user experience. The UX is basically how a user feels while interacting with a system, so a website should have the quality to deliver an amazing user experience.
50% of users admitted that a bad user experience will make them lose faith easily in the company.
Browser Compatibility
Many businesses often overlook this factor. But, this is not good for branding and brings a bad impact on website usability. Checking a website within the most popular browsers for ensuring everything is displayed properly. The popular web browsers are Google Chrome, Safari, etc. on which you can check for the site's consistency.
Relevant Content
It is useless to put content on a website that is not relevant to the users. For instance, you can't add job posting on the eCommerce site. The eCommerce marketing website should include content related to tips for effective eCommerce marketing and other useful information related to this industry.
Every entrepreneur looks for a way to maximize business revenue. Apart from looking for different business tactics, look at your website. Is it appealing? Is it attractive enough to grab users' attention? A well-structured website holds the power to boost your sales and multiply your ROI in seconds. An attractive website can make a strong customer relationship and increase your brand value.
How can an appealing web design maximize your revenue?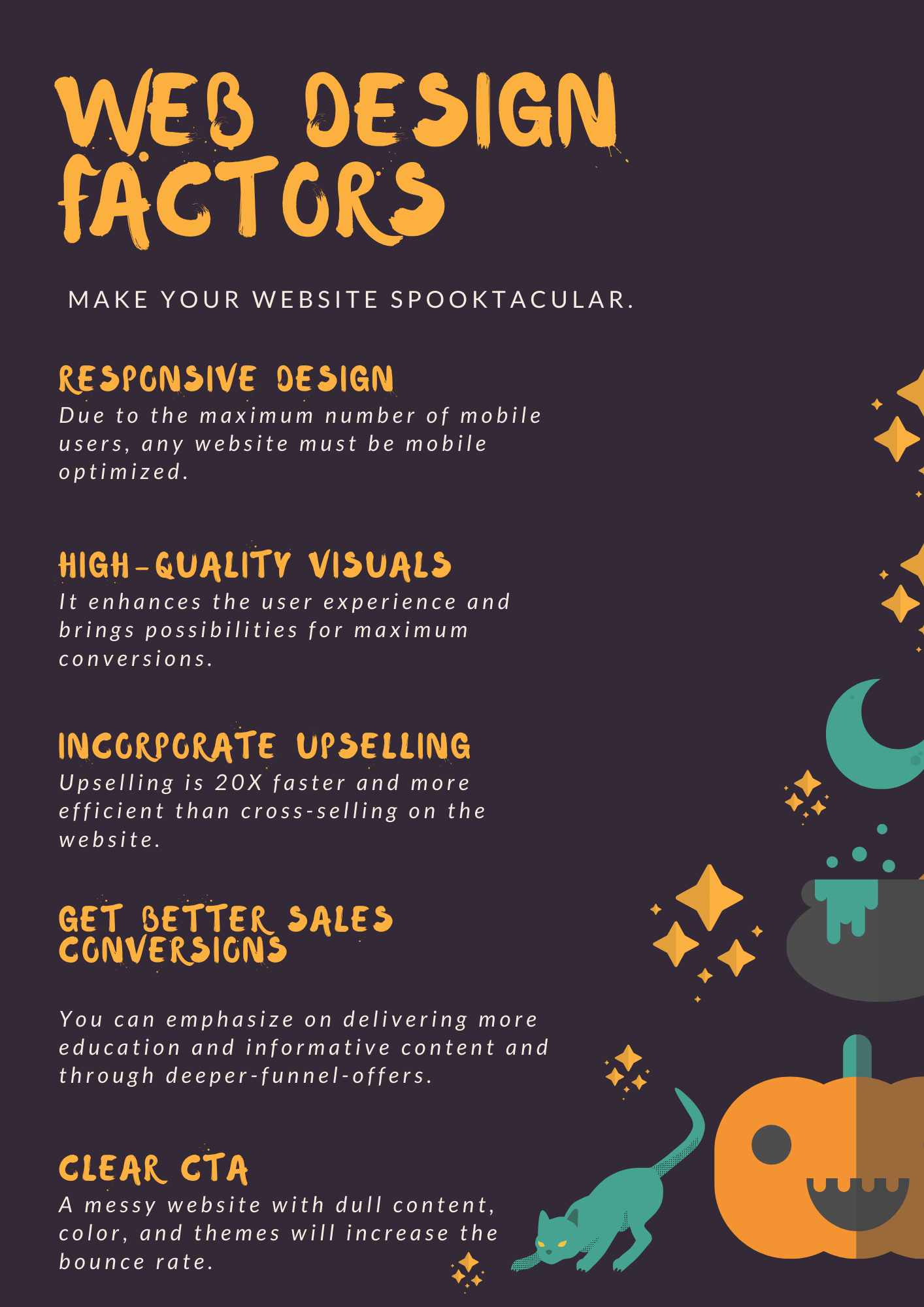 Below are some points which will help you to understand how an attractive Web Design can generate revenue.
Responsive Design
This is an initial step that takes your target audience closer to you. A responsive design allows users to access your website through mobile. Basically, responsive designs are the best fit even on small screens. Due to the maximum number of mobile users, any website must be mobile optimized to avoid scrolling and zoom-in or zoom-out. Availing professional Website Design Services can get your desired web design that will no longer haunt your users and maximize your transactions. Hiring a web design company can benefit you with graphic designing and Logo Design Services as well.
High-quality Visuals
Focus on attractive visuals. Like images for your products or any banner image in a high dimension quality will attract the audience. It enhances the user experience and brings possibilities for maximum conversions. You can hire a Web Design & Development company for a well-structured website with organized navigation and eye-catchy content and visuals. Hiring a Web Design Company will connect you with tech experts who are well aware of trends, user intents, and market demands that deliver the best possible solutions.
Incorporate Upselling
How often will a salesperson upsell your business? Why don't you let it be done by your website? Upselling is 20X faster and more efficient than cross-selling on the website. Let your customer know about the multiple offerings by your organization as it will enhance brand value too. For a productive and high-performing online store, you can hire a company offering eCommerce Web Design Services that develop your business solutions as per your requirements.
Get Better Sales Conversions
Focus on the buyers' journey. You can emphasize on delivering more education and informative content and through deeper-funnel-offers. Creating an inbound sales strategy by prioritizing the need and goals of individual buyers will guide users in the decision-making process.
Clear CTA
A messy website with dull content, color, and themes will increase the bounce rate. Hire a Corporate Website Design Company or avail B2B website design services for your business solution that can design your website with all the matching requirements. CTA plays a lead role in converting your visitor into potential clients. Make sure it is clearly visible and placed in the right position so that it can encourage visitors to convert.
All these features contribute to a fully functional website. Does your website have all the above traits? If not, then you should get in touch with the Sparx team to get them added on your website.
Say Goodbye To Your Scary Website Design By Choosing Sparx
Do you need to revamp your existing website? If yes, you have hit the best spot. Sparx IT Solutions is a one-stop destination for your purpose. This Halloween, we are offering you an amazing chance to get rid of your spooky website by opting for our web design services.
We understand that good looks are important for a website's success. Additionally, its features and functionality equally matter a lot for enhanced performance. That's why we put extra attention on the website's aesthetic appeal and incorporate features that will make your website stand out from the rest.
One thing is for sure, with us, you will get your hands on a website that will help you in getting 10X more conversions. So, if you don't want each day a Halloween celebration with your spooky website, choose our web design and development services to reap astounding results. We assure you that our website design creation will give your visitors goosebumps from its first glance.
Useful articles, updates, offers and guide boon from SparxIT Team
Categories
Let's discuss your project idea.
Featured In