Having a mobile app with robust and user-friendly features can help you to reach out to the global audience. Today, millions of people use iPhones all over the world. If your business will launch an engaging iPhone application with useful features, you can utilize it as a strong marketing tool to target your potential customers.
As per the survey of Statista.com, it has been found that Google Play Store secures the first position with 2.2 million apps, while Apple App Store is on second position in terms of the app strength.
In spite of the fact that the Apple App Store is on the second rank, there are a lot of businesses that give preference to iOS app development services in their daily operations.
Both the mobile platforms come with their own set of benefits and on the basis of that, the businesses select their app idea, budget, and target audience.
If you solely want to target your audience, then you can choose Android which is having a great market share. But, if you look from the business point of view and quality, iPhone app development services is an ultimate option to go with.
In this post, we will highlight the effectiveness of iOS app development for the business. To build a new iOS app for your business, it is necessary to conduct a deep research for the target areas of your audience, such as total count of mobile phone users in that city or a country, the number of iPhone users, and the categories of app (lifestyle, entertainment, travel, etc) used by the people.
Once you are done with this analysis, it becomes convenient for you to initiate your process of iOS app development.
Incredible Benefits of Building iOS App for Your Business
Earlier, the iPhone seems to be a luxury item for lots of mobile phone users. However, people with good income could buy iPhones without any hassle. Over time, the middle-class section started buying iPhone through installments with a rise in their income. The iPhone market is increasing owing to its unrivaled support and customer service.
Moreover, iOS app development can offer numerous benefits to your business. With high ROI, security, and ease of testing, creating your business iOS app can give your brand an upper edge in both the domestic and international markets.
Here you will find some useful benefits of iOS app development for your business growth. Let's check them out in detail: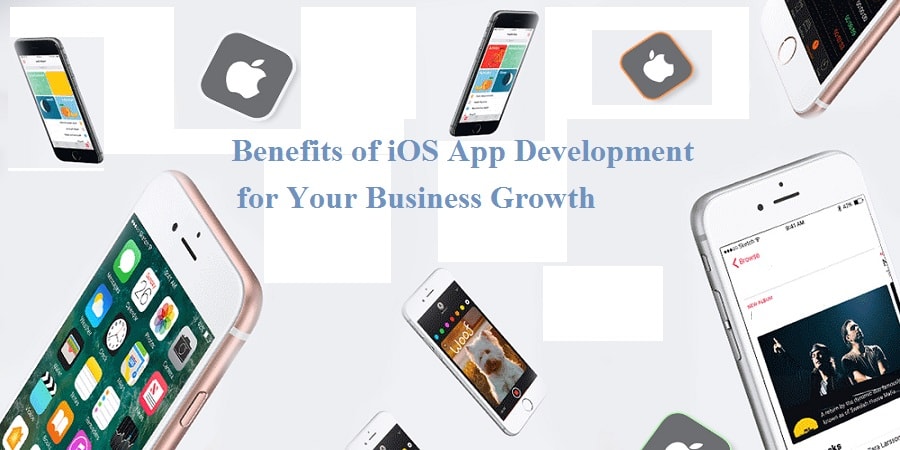 1. Apple is a Big Brand
iOS is the topmost choice for many businesses for building their business app. This is because Apple has high credibility in the market owing to its unmatched quality of devices like iPad, iPhone, Apple Watch, etc. Some of the notable benefits of iOS devices include impeccable software, supreme hardware, solid security, and unparalleled customer support.
2. Quality Target Audience
To enhance the sales and brand value of your business, you have to create an iOS app efficiently. This is because it aids in the brand promotion which further helps in reaching your target group.
The iPhone users are tech enthusiasts who like to try their hands on advanced and modern technologies to accomplish their goals. Hence, iOS apps are fruitful in driving quality target audience to render products and services in an innovative way.
3. Rising Popularity of iOS in Developed Nations
The iPhone has immense popularity in developed countries like the USA. It would be great to expand your business reach in countries like this where the iPhone is so popular.
If we consider the popularity and reach of the Apple app store, then choosing iOS app development will increase your business opportunity in the global market.
4. Top-level Security
iOS mobile platform is renowned for offering robust security to its users. This is one of the best benefits of this platform. With this security, your iOS app will get immune security threats, viruses, malware, etc.
This is the biggest reason why most of the businesses opt for the iOS platform for mobile app development. Plus, Apple comes out with fewer iPhone models yearly that give iOS app developers to create their application without wasting time on testing apps on different devices.
5. Higher Scope of Growth in Business Prospects
Due to the large number of iPhone users worldwide, there are great chances of business growth in the market. In order to get valuable clients, iOS app development will surely help you in meeting the needs of your business and attaining higher ROI.
6. Superb UI/UX of iOS Apps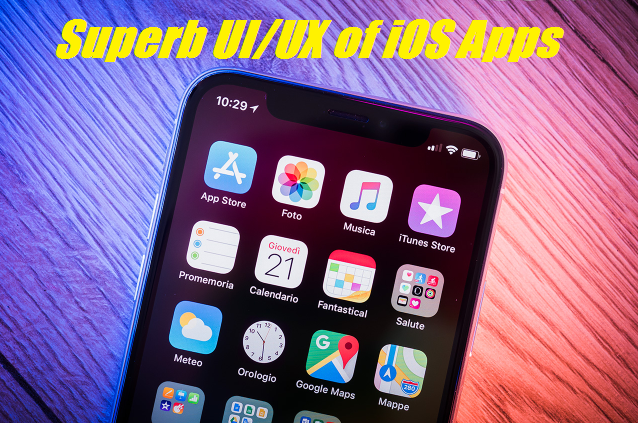 Apple is best-known for offering stunning UI/UX that enhances user engagement for an app. It means that by opting for iOS app development you can attract more people to download your app because of attractive UI/UX. This will give a boost to your business sales globally. Moreover, iOS apps are scalable and grow as your business expands. Hence, it leads to better ROI.
7. Better Scalability
For business development, scalability is a major factor to consider and mobile app is the simplest way to achieve that. It can be done via customized app development that eventually provides a huge profit to the business.
8. Secured Transactions
The iPhone application development services offer a safe and secure environment to do online transactions with the apps on the platform. All the developed apps are bestowed with advanced and secure features that safeguard the operating system against threats like hacking and phishing. Such apps ensure that every online transaction is totally encrypted.
9. Low Fragmentation and Easy Testing
Every year Apple develops just one updation on its existing operating system. Plus, the count of Apple devices is less than Android. So, Android apps are required to be tested vigorously to function smoothly on all the versions of Android OS. In the case of iPhone apps, it only needs to meet the testing criteria of all the iOS versions. This decreases the testing time and ensures faster time to market for iOS applications.
The market for Android is highly fragmented. Around 10.4% of Android users are utilizing the latest OS versions and the majority of users have three-year-old versions. This makes the business to spend time in building apps that will suit different versions of the Android OS. All this will result in a higher cost of app development.
Apple is having a consolidated market. Approx 89.8% of iPhone users are utilizing iOS 12 which is the latest version of OS. This is an impressive user base and feasible for any business to reach.
10. Less Development Time
When it comes to the time taken to build an app, iOS wins over Android. This is because Android apps need to be tested on several devices having different resolutions, screen sizes, and OS versions. This clearly indicates the prolonged development cycle for Android which increases the development cost as well.
With iPhone apps, you can expect more visibility, profitability, and customer loyalty. Along with that, it also provides low iPhone app development services time, less production cost, and cost-effective maintenance. Overall, this makes the mobile app development process fruitful for businesses.
FAQs
1. Which mobile platform is better- Android or iOS?
Ans:- For building an application, iOS is a suitable option to go with because:
It has a good presence in developed countries like the USA.
Apps built on the iOS platform are of top quality, has advanced features and offers high security than the Android platform.
iOS offers higher revenue than Android.
2. What will happen to my application with a new OS release in iOS?
Ans:- As the release of the new OS, you should try out testing your app on the new version and pen down the points that are not working. Once you are done with that, you should contact the iPhone application development company who developed it and they will give you the apt solution.
3. What is the standard charge for iOS app development cost?
Ans:- There is not any fixed cost. The development cost depends on a variety of factors like functionality, features, development hours, team strength, just to name a few.
4. My app is not running on the latest version of the iPhone, do I have to re-build the app?
Ans:- No, you don't have to redevelop the app. You can hire our expert team that can make your app compatible with the latest version of iOS.
Conclusion
Doubtlessly, iOS has a wealthy customer base worldwide. Plus, it is considered one of the most suitable platforms for delivering top-level security. This has encouraged businesses to hire iPhone app development services to make their business rank first on mobile platforms.
If you are searching for the adept iOS app developers for your business app requirement, then it is best to appoint a renowned service specializing in this forte.
Sparx IT Solutions is a top-rated iPhone application development company in the world. We are equipped with qualified and skilled developers possessing a rich amount of working experience on the iOS platform. Give us a call today!
Useful articles, updates, offers and guide boon from SparxIT Team
Categories
Let's discuss your project idea.
Featured In