Reigning the industry with an indomitable stature, Sparx IT Solutions celebrated its 9th Anniversary on 1st July 2016. The day got marked as the beginning of another new chapter in the book of Sparx accomplishments.
Reaching the milestone of completing 9 long years, Sparx announced a grand fiesta of celebrating this incredible day with all its employees. The festivity of this remarkable day started with the devoted worship of God by all Sparxians. The chanting of mantras turned the whole environment quite holy. An aura of joys and happiness was all over the ambiance visible through the sparkling faces of all happy employees. The festivity of this day went ahead with the serving of delectable breakfast prepared freshly for all the members. Everyone enjoyed the lip smacking pakodas, Poha served along with the cold drink.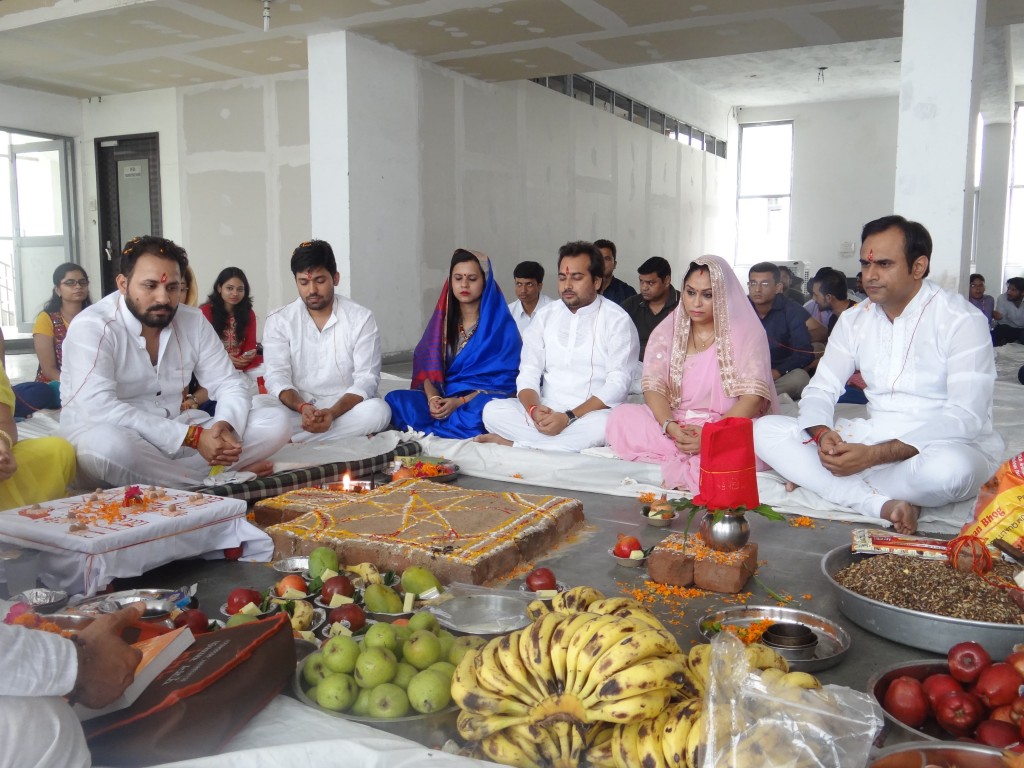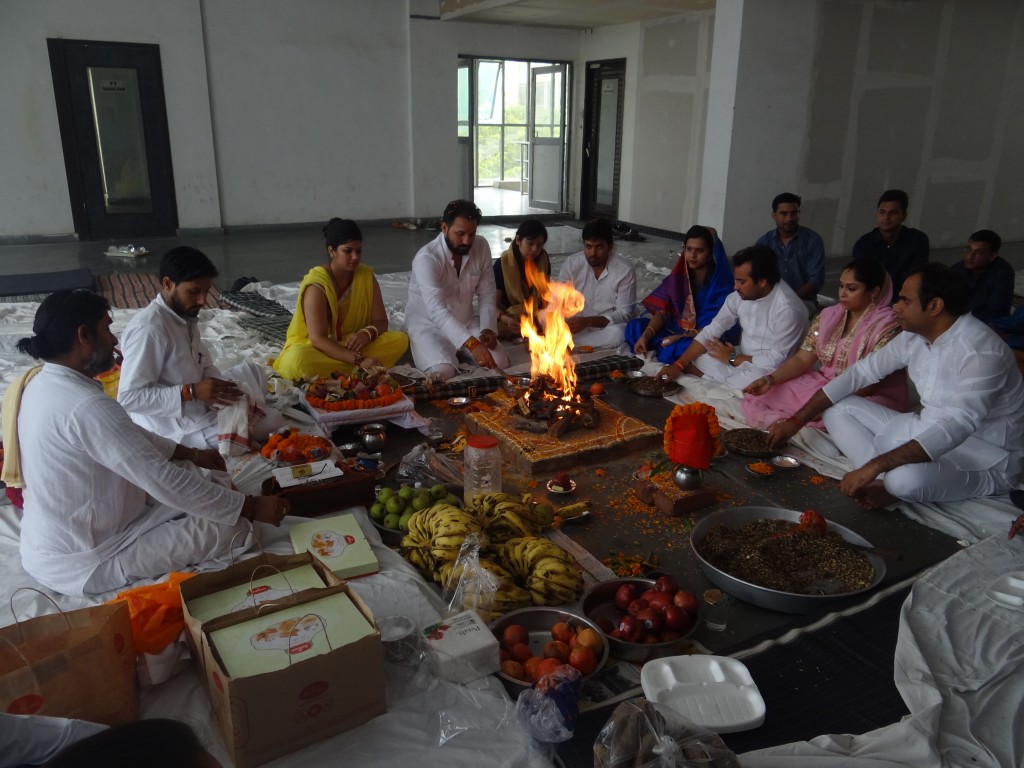 Continuing the fiesta, after prayers and refreshment, the cake-cutting ceremony was organized in the auspicious presence of all honored Sparxians. Adding to the applauds, cheers, and compliments, Sparx felicitated each of its employees, who have been the part of this company for more than 5 years, with a brand new LED TV. All those smiling faces among the crowd enjoyed being part of this successful celebration saga.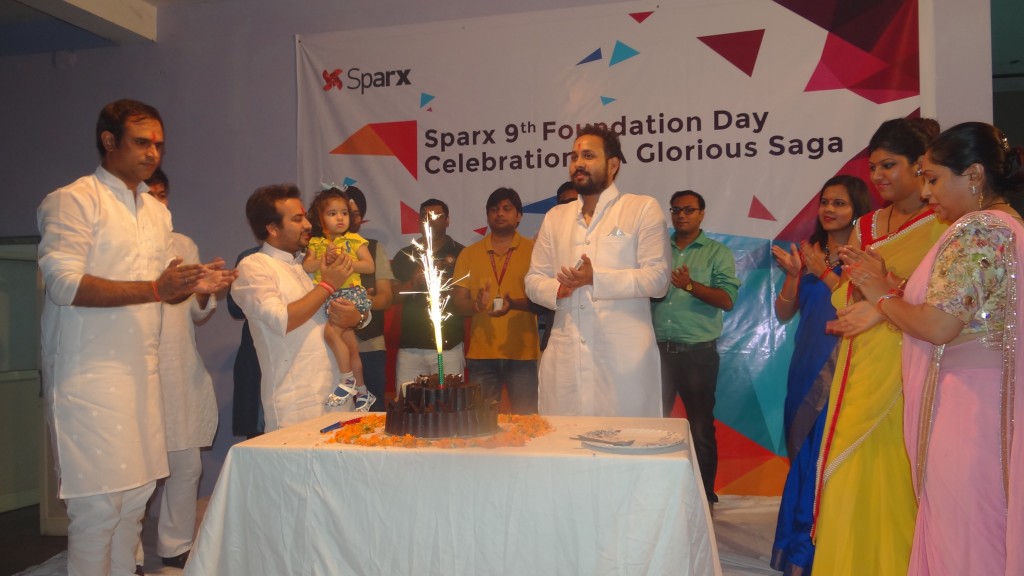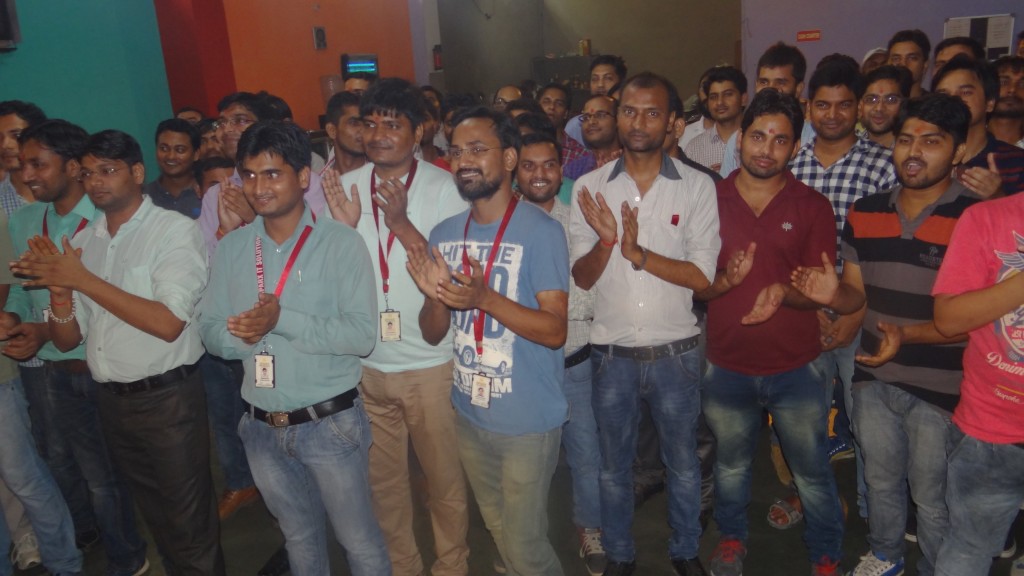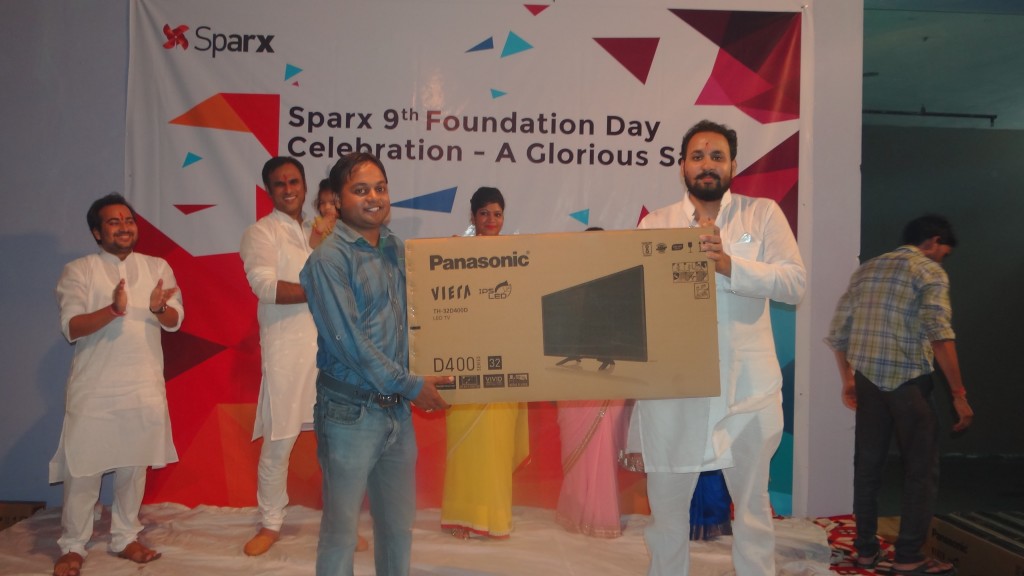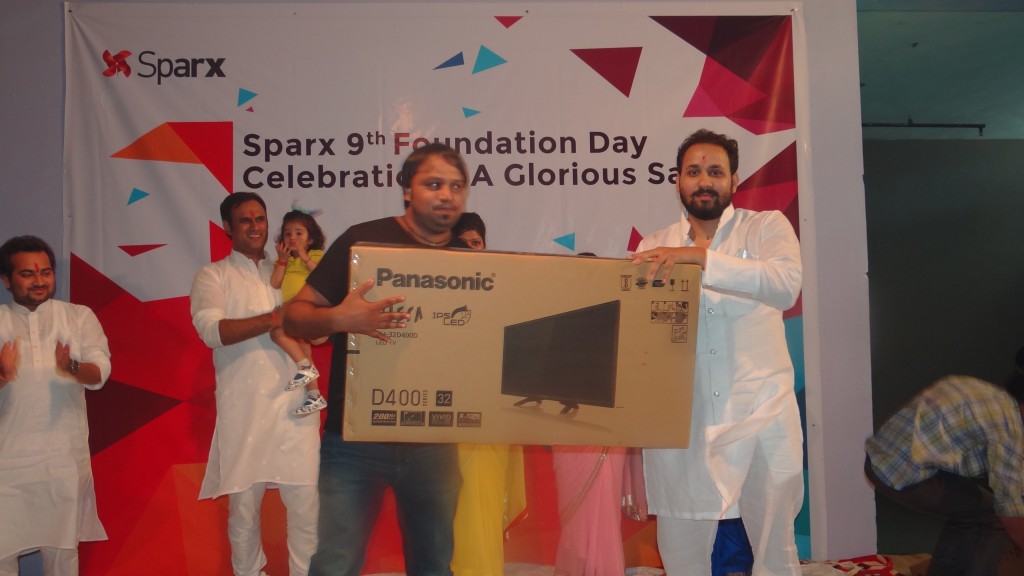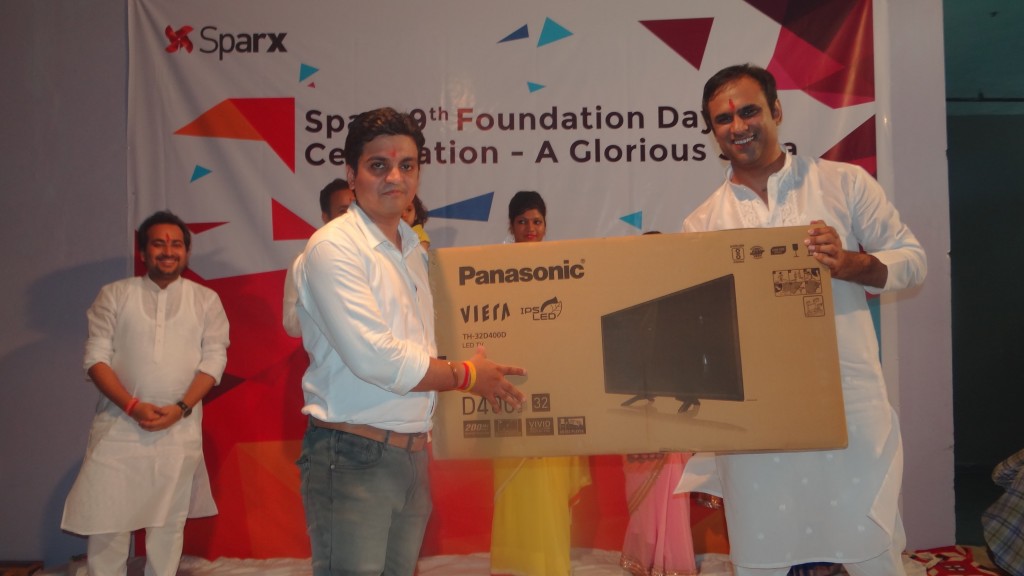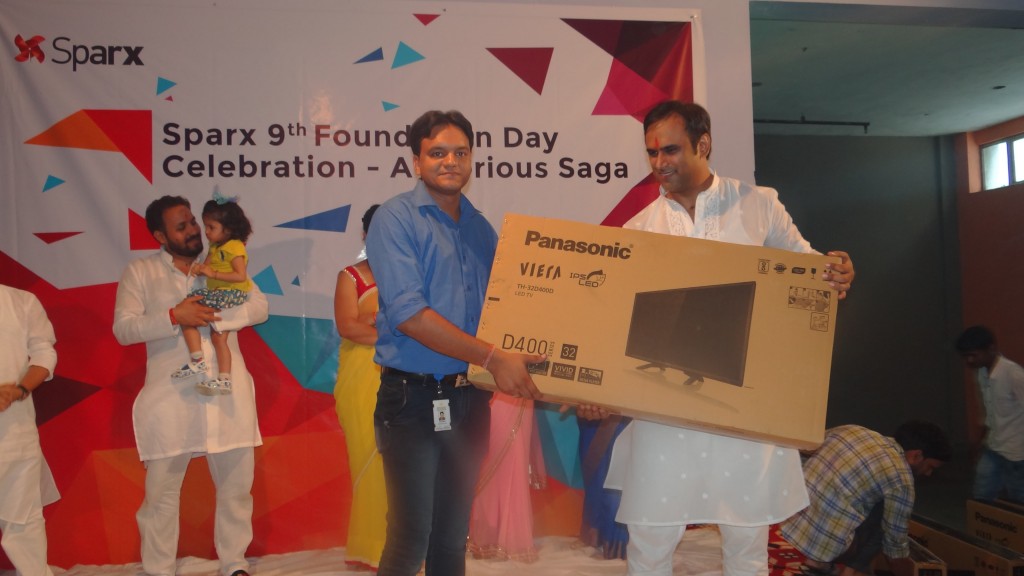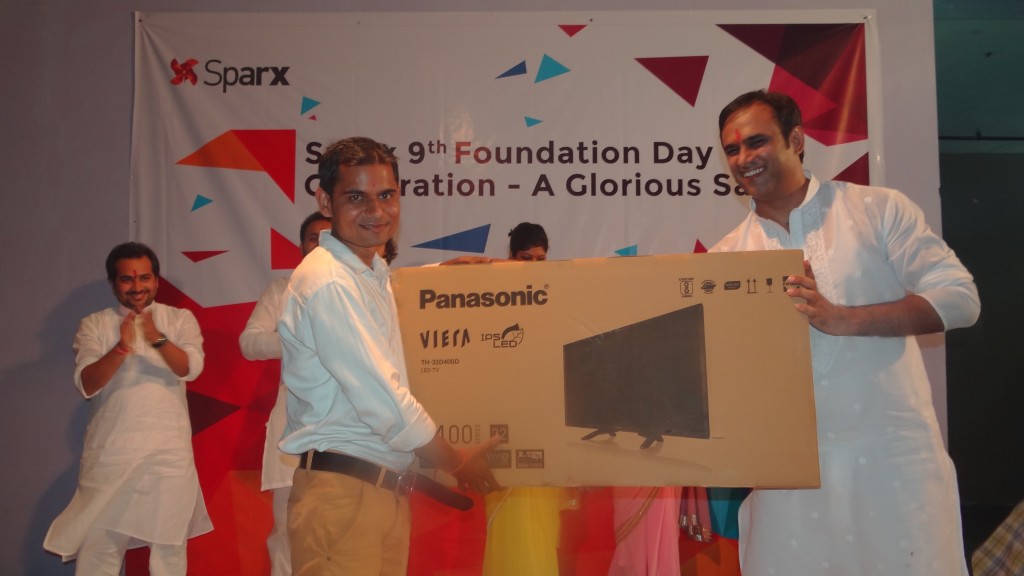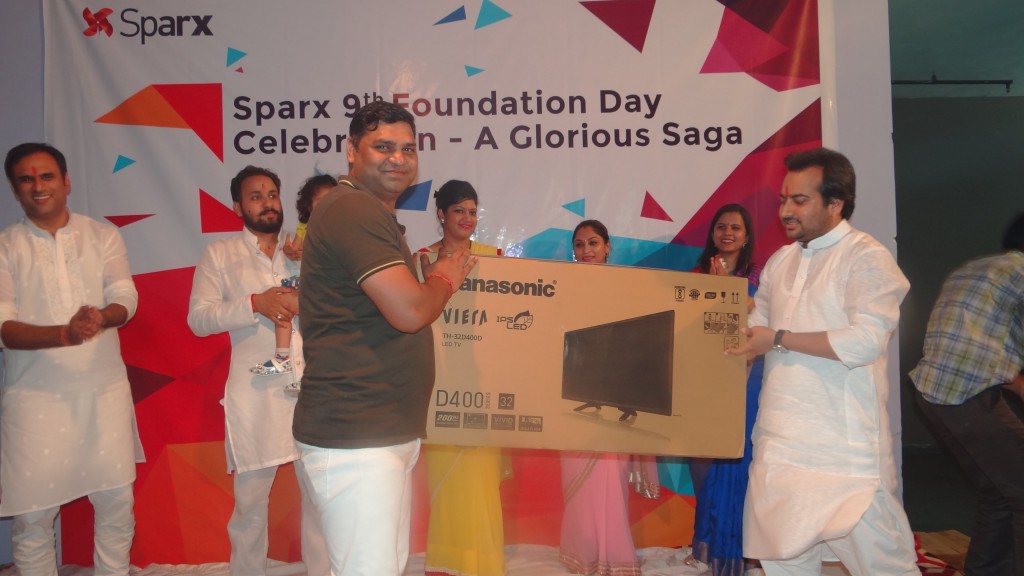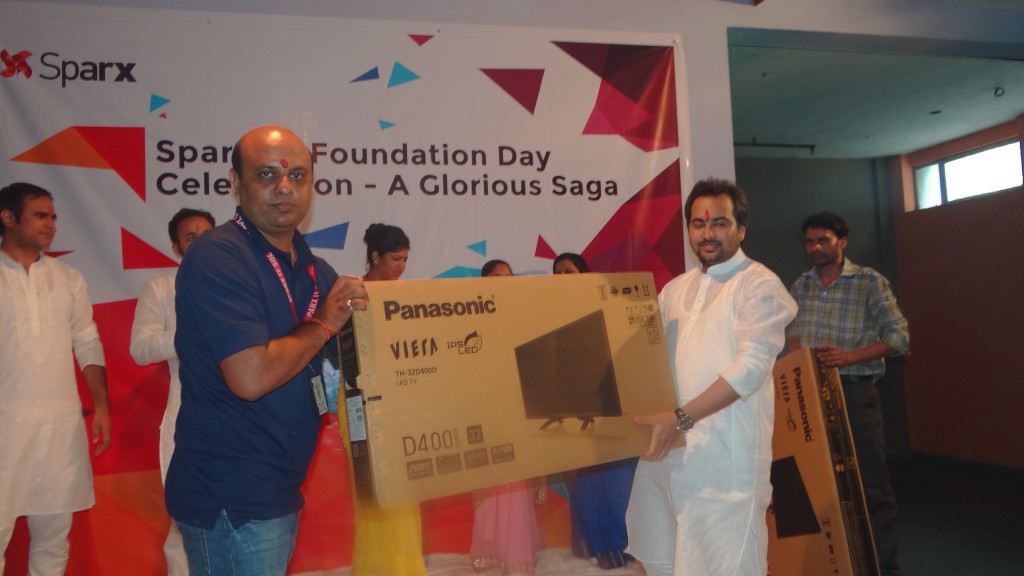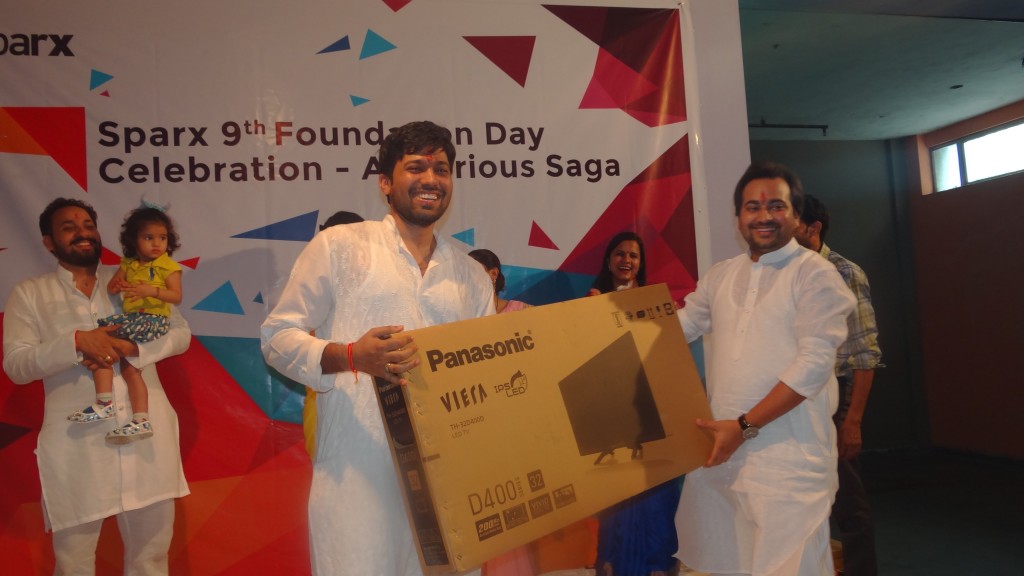 Event organized beautifully elaborated its commitment to serving, caring and growing its employees. After some group pictures, cheers, and applauds, the celebration ended with the serving of scrumptious lunch for all the employees. The mouth-watering dishes (Paneer, Mix veg, Naan, Rice, Dum Aaloo, Dal Makhani) with mouthwatering desserts savored each and everyone's appetite.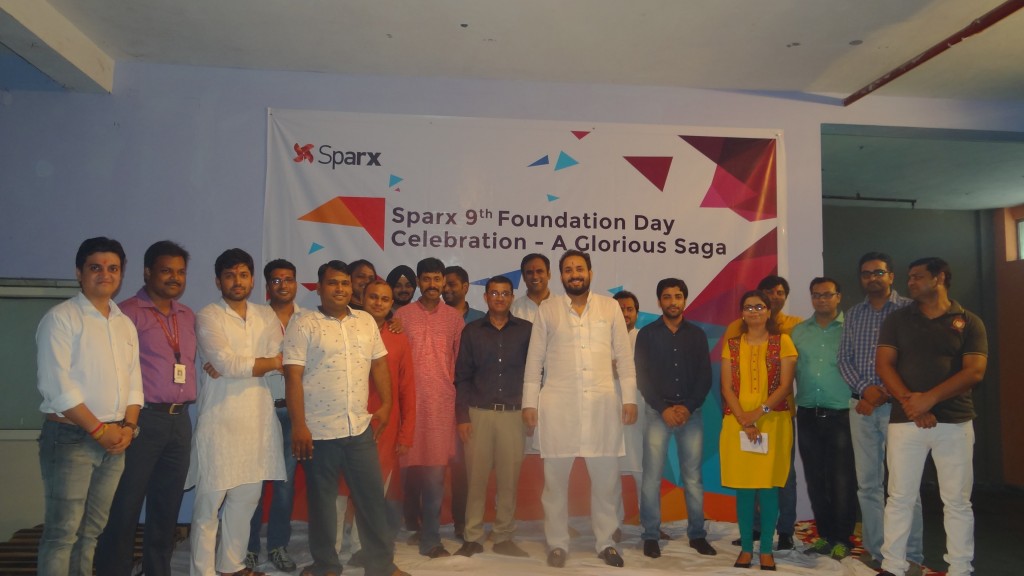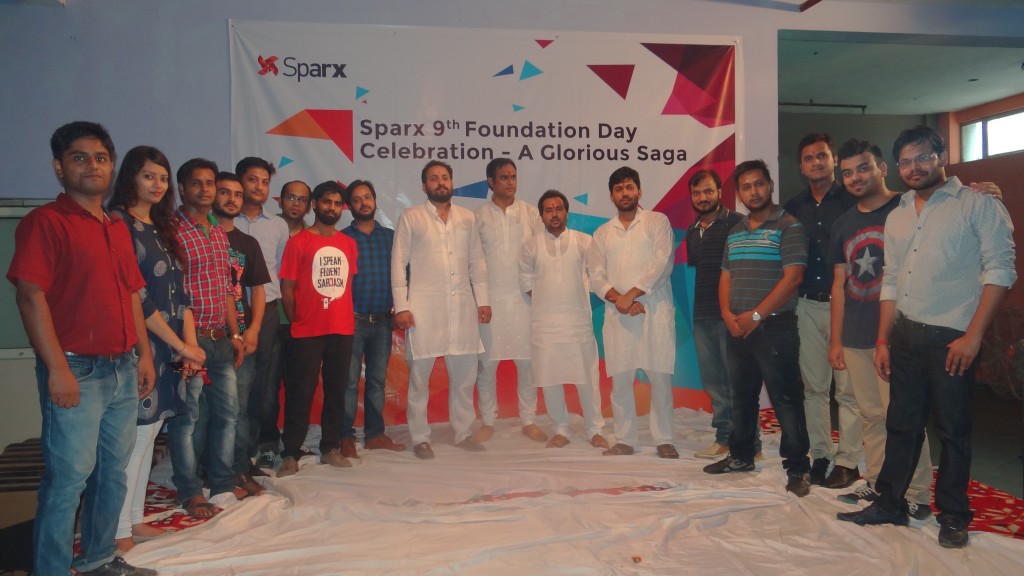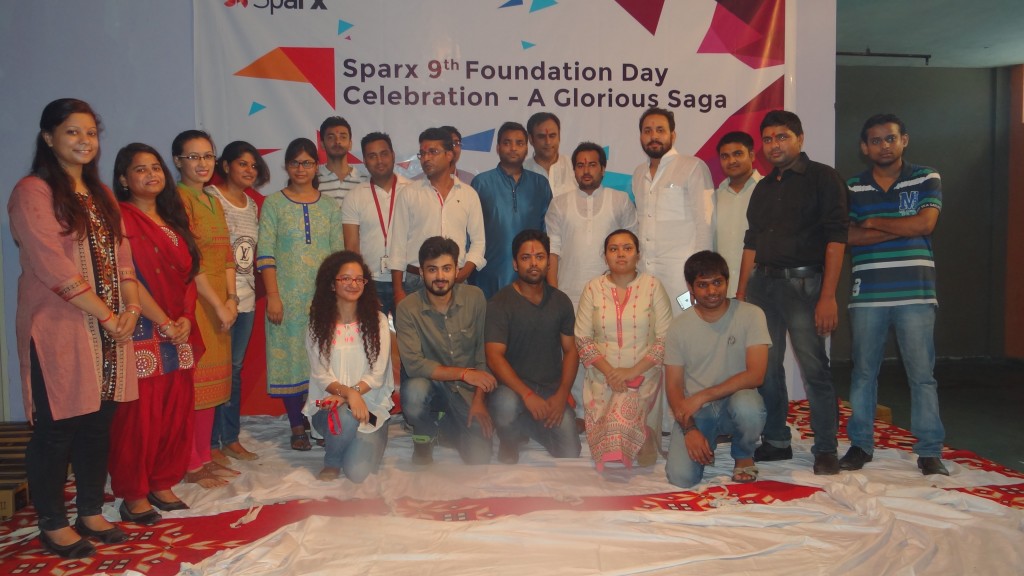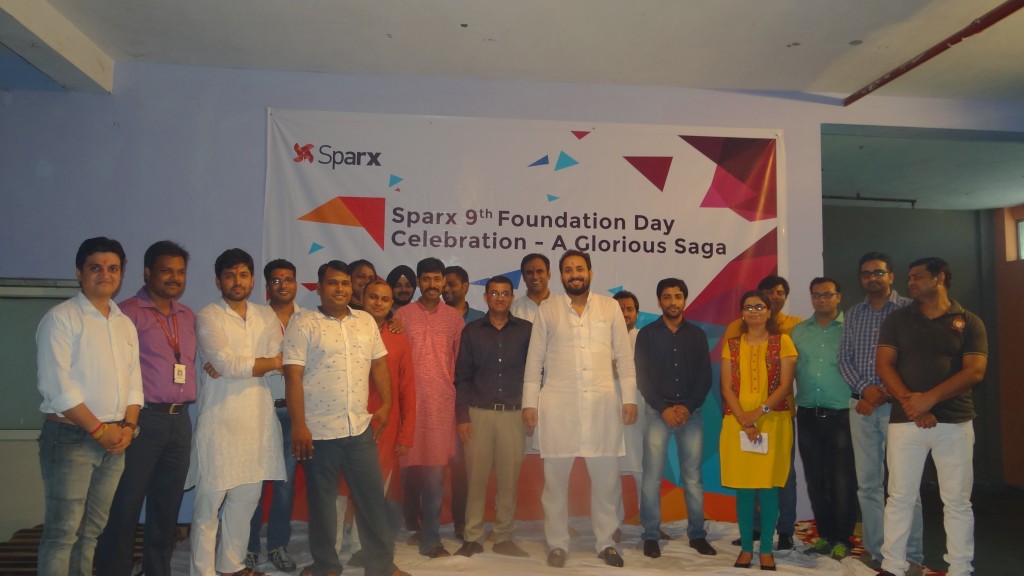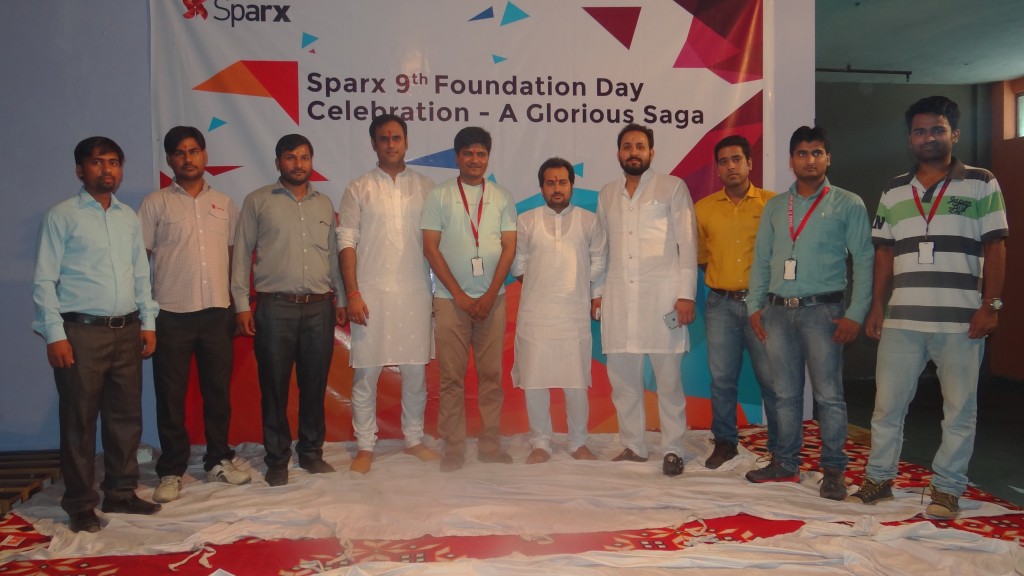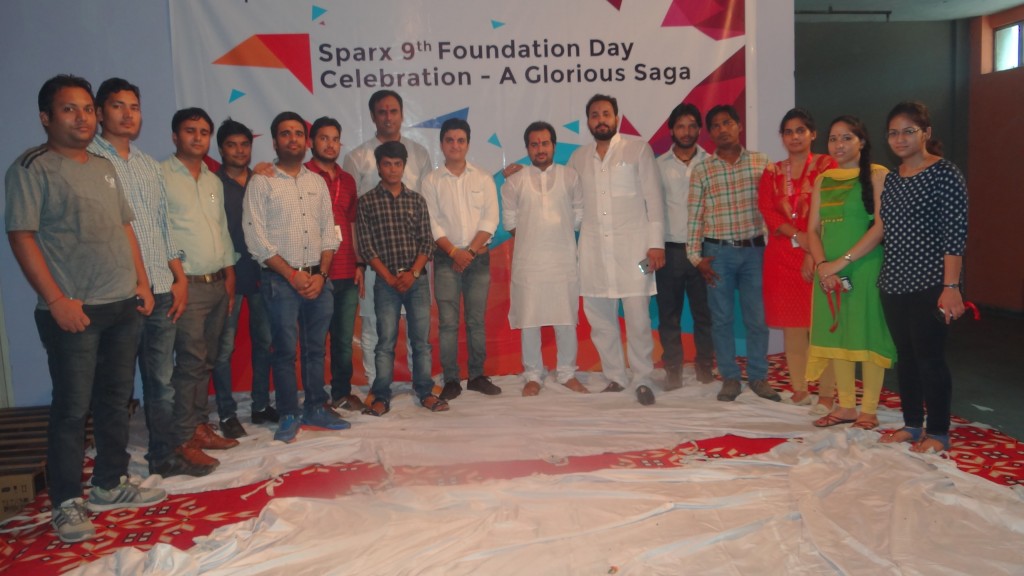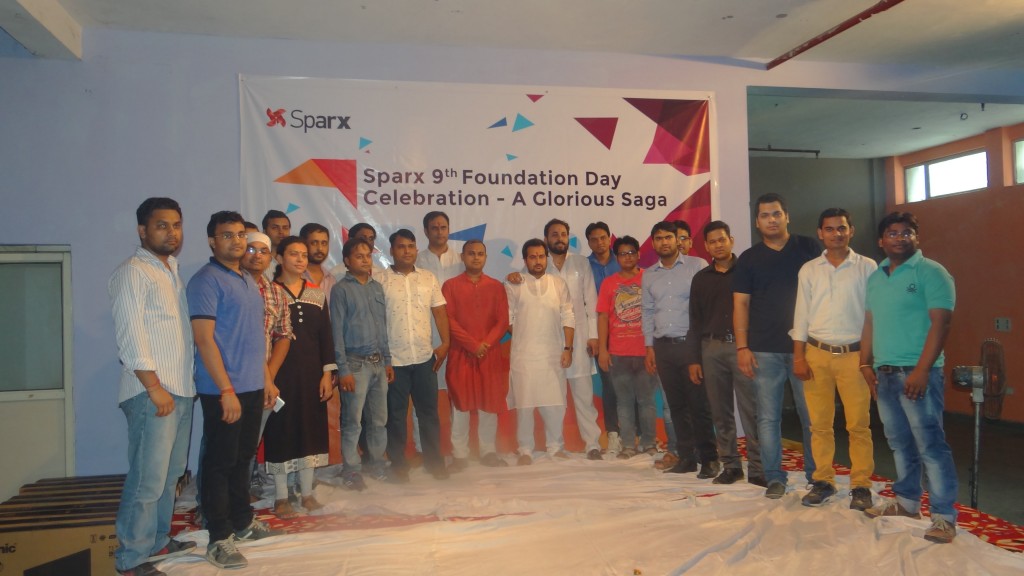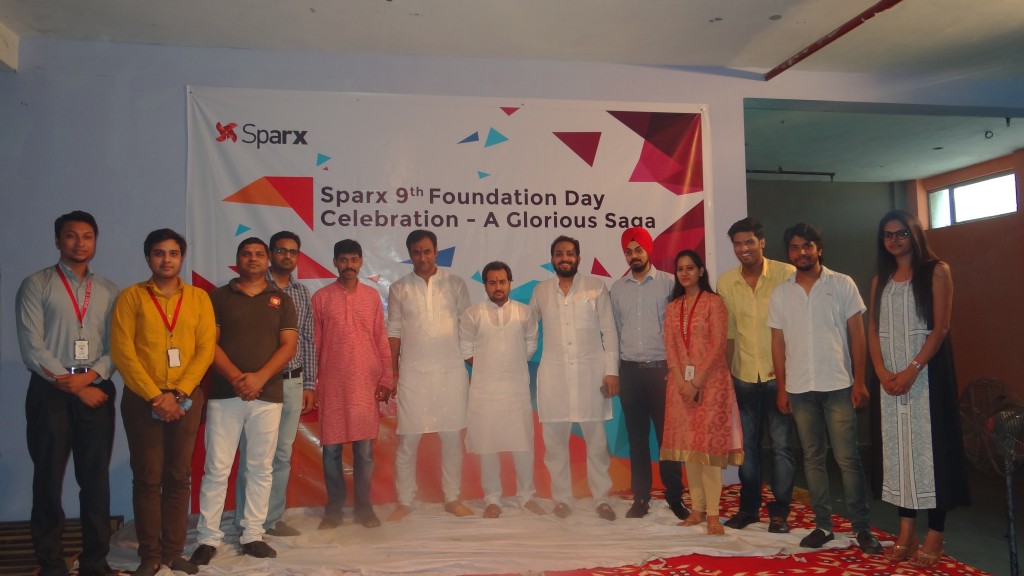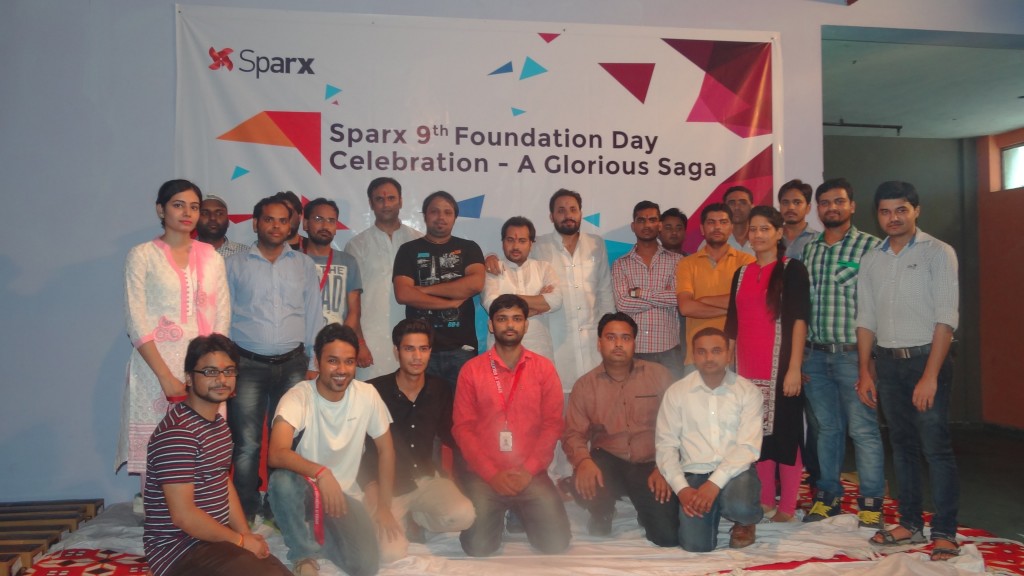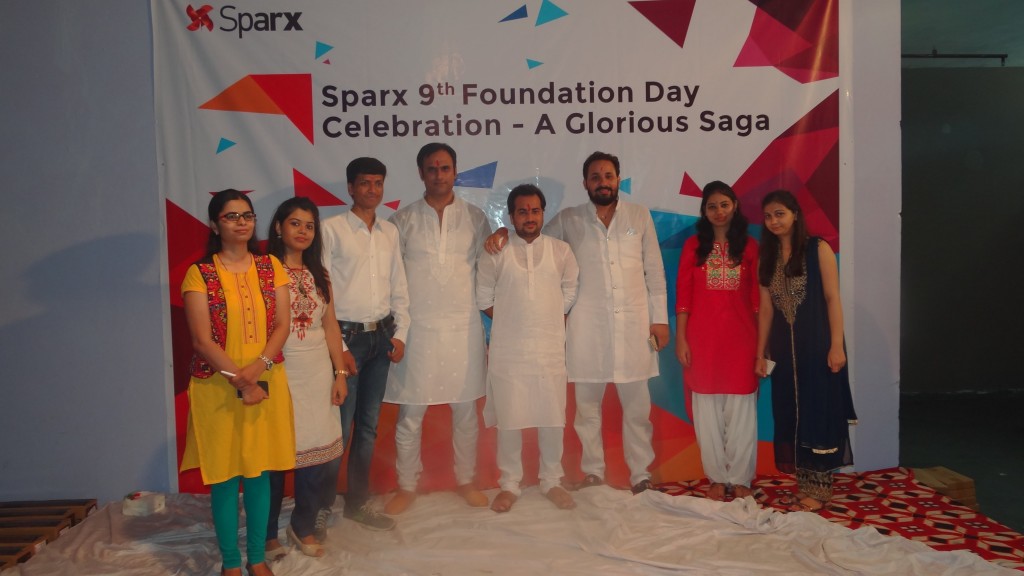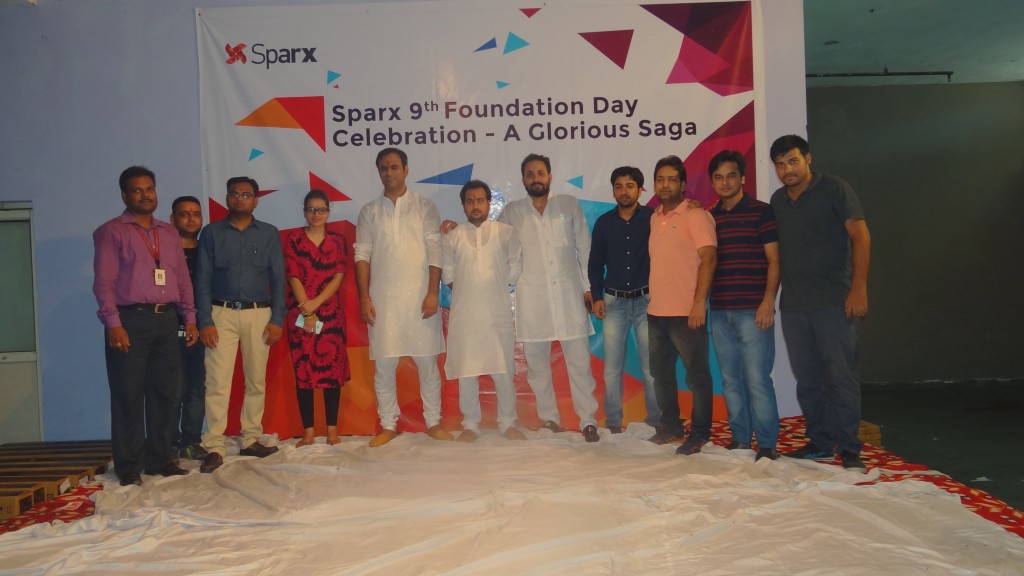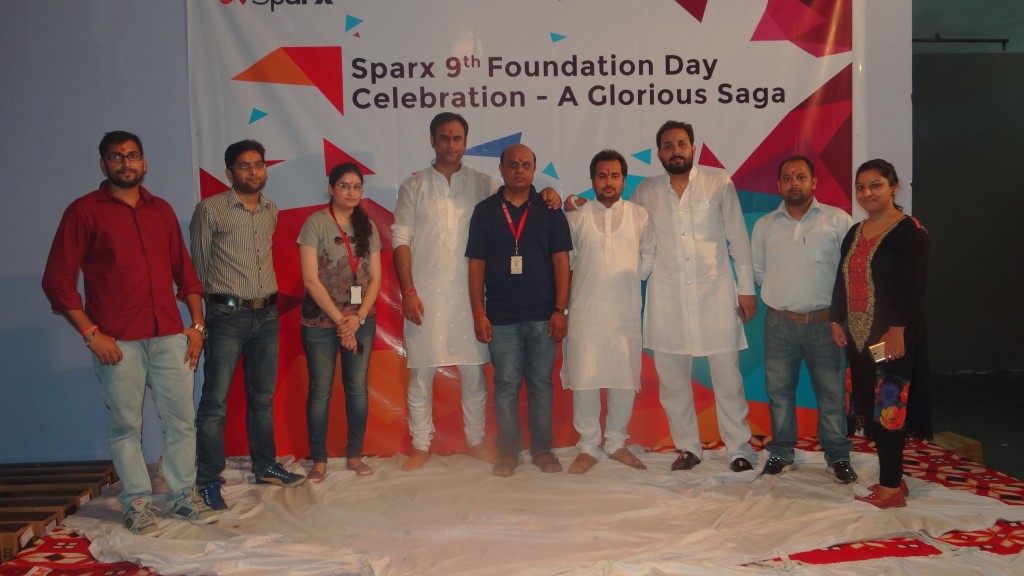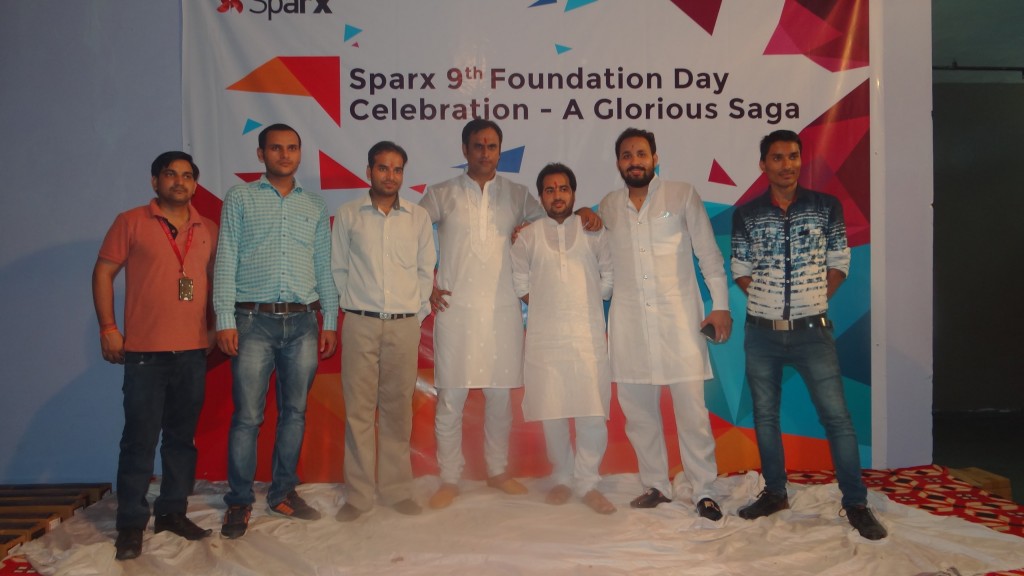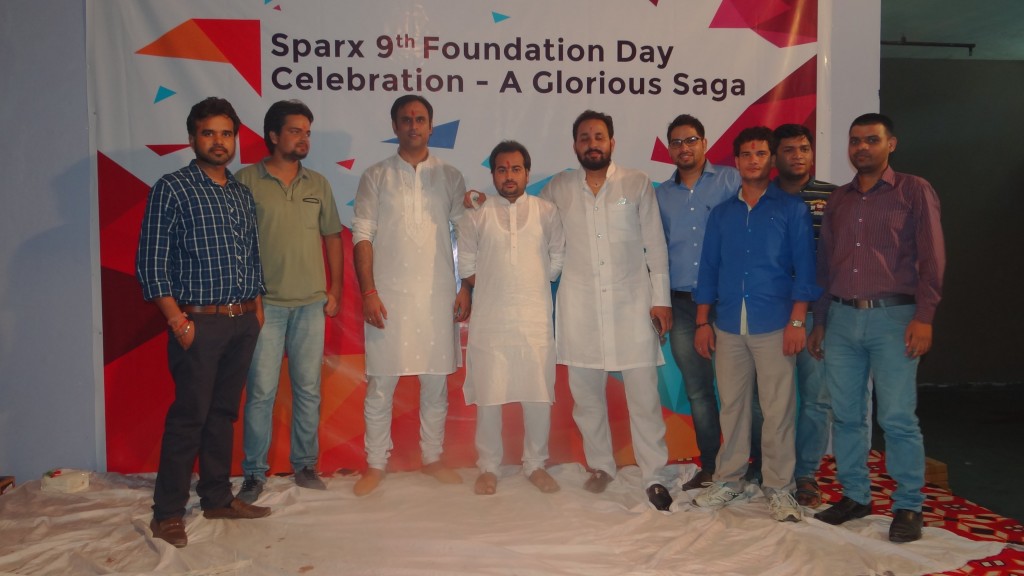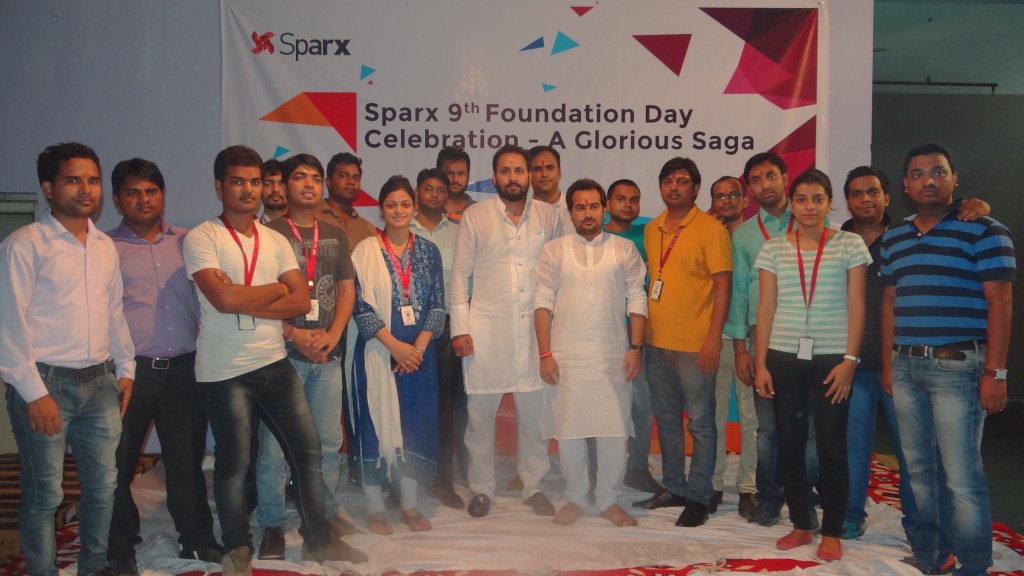 Appreciating the outlandish work and dedication of Sparxians, Mr. Prashant Sengar (MD, Sparx IT Solutions) concluded the event with his motivating words and speech for all. He congratulated everyone for their consistent support and contribution to the company.
Useful articles, updates, offers and guide boon from SparxIT Team
Categories
Let's discuss your project idea.
Featured In