Sparx IT Solutions celebrated its 12th Foundation Day on 1st of July'19. On this auspicious occasion, there was a wonderful party that was organized to appreciate and celebrate the 12 years of joyful journey of Sparx. It is always worth having some 'Puja' worship of God, before starting something new, hence, the day started with all the family members of Sparx gathering and worshiping the God. All the Sparxians indulged in the 'Puja' ceremony and prayed for the brighter future of the company while thanking the Almighty for their blessings throughout the Sparx's journey so far.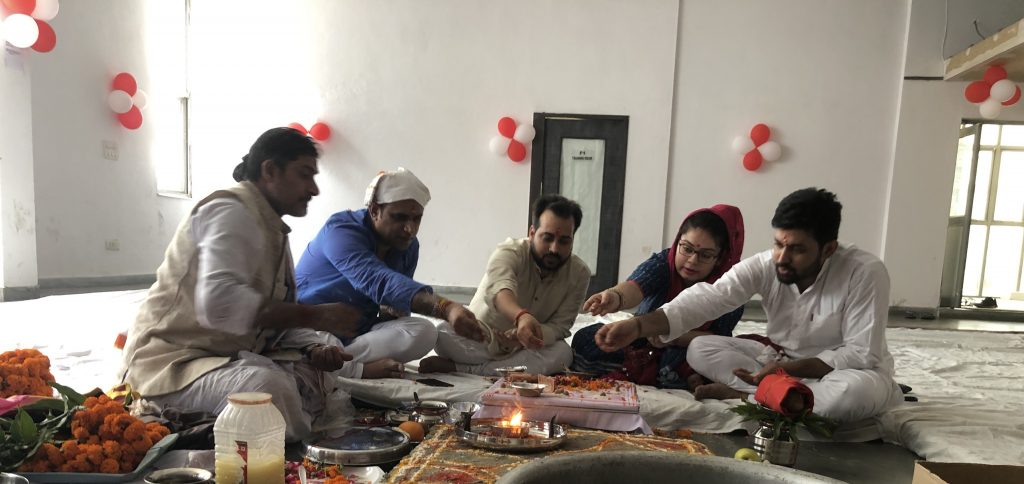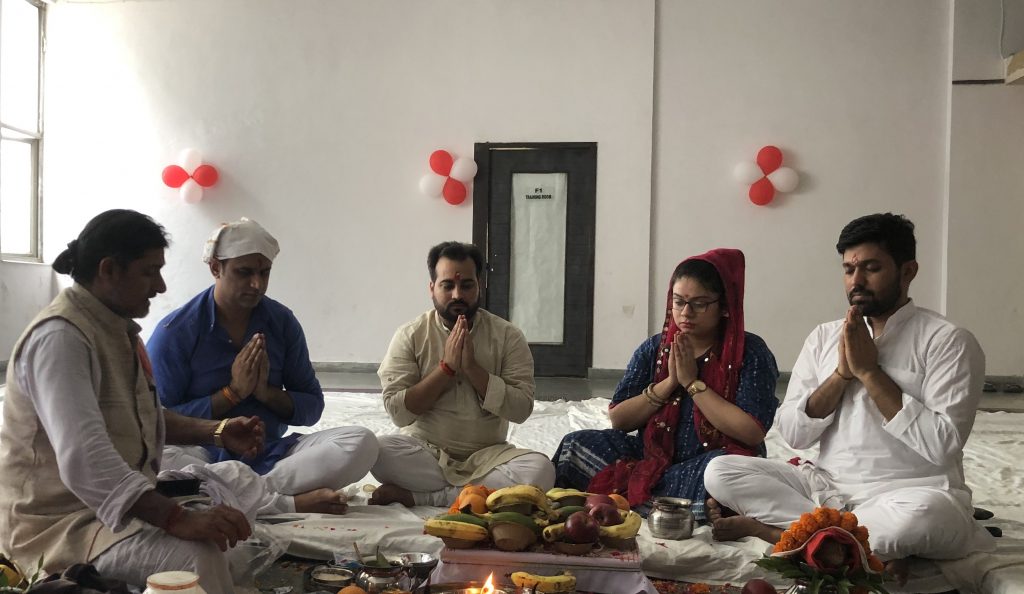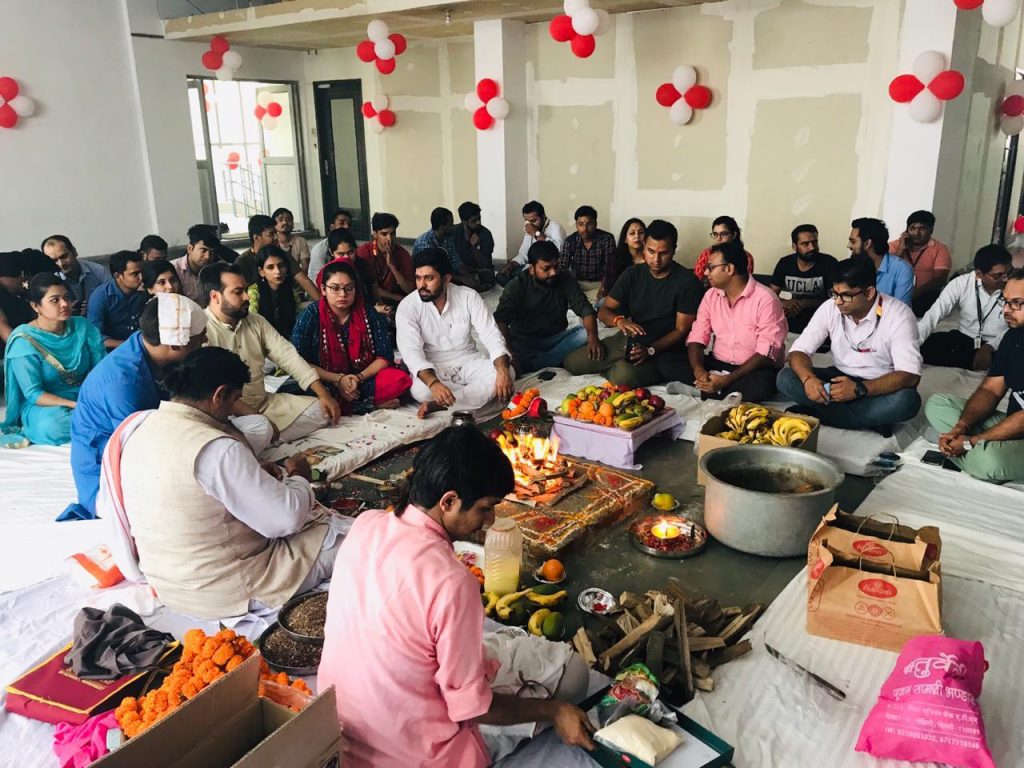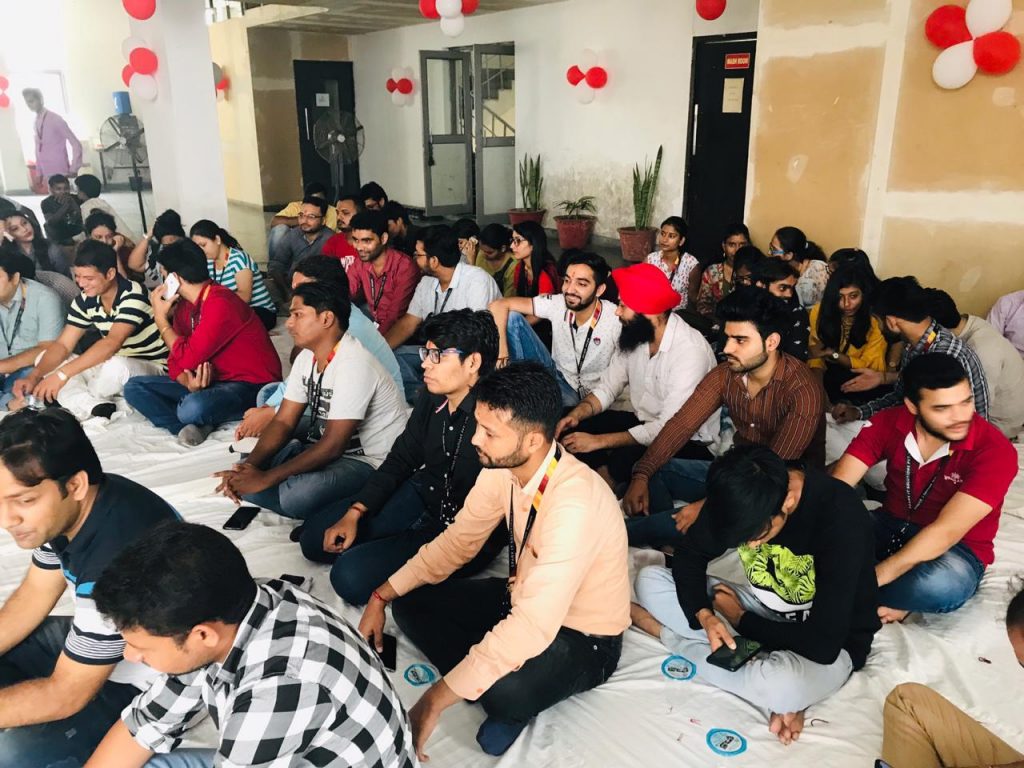 Mouth-watering breakfast and lunch
After worship, there was a tasty and healthy breakfast with delicious dishes (Poha, Sandwich & coffee). At 3'o clock, we had lunch with mouth-watering dishes. As the day was very special, so the dishes were also special that were prepared for this special day only. There were several dishes (Rice, Butter Naan, Shahi Paneer, Ice Cream, etc.) that were served to all the Sparxians. Each and every employee enjoyed the tasty food.
Cake-cutting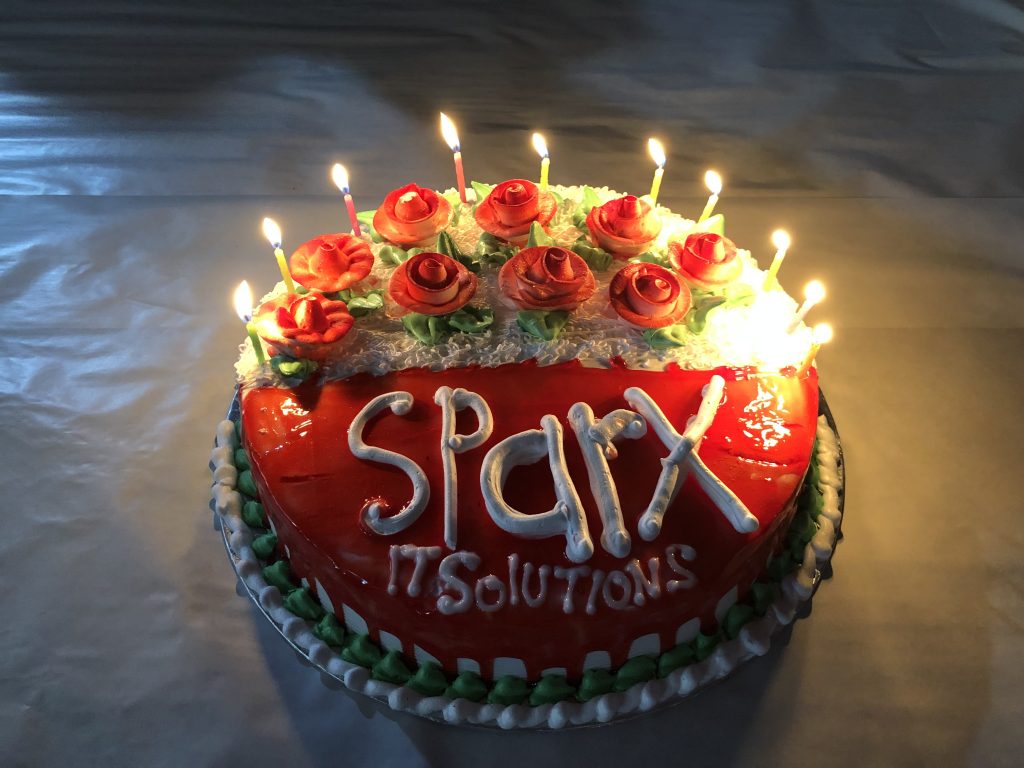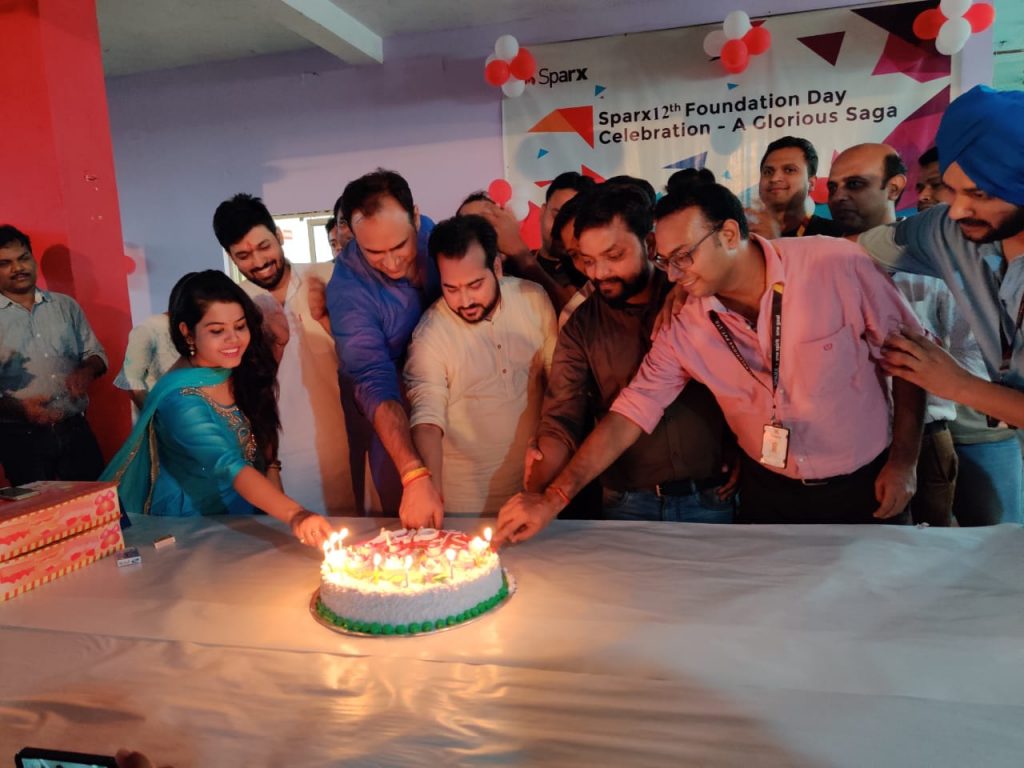 After having tasty lunch, we celebrated the cake-cutting ceremony where every Sparxian was exalted with joy to commemorate this occasion. As soon as the cake was cut by the founding fathers of Sparx, the atmosphere filled with a loud and zestful sound with everyone uttering "Happy birthday Sparx". Everyone enjoyed the ceremony with zeal and rapture. Our team leads and founders had a bite of cake from each other and some of the precious moments were captured. The cake was served to all the Sparxians.
Eloquent speeches
Our founders gave some inspirational speeches that were very encouraging and energetic. They shared their valuable thoughts and their vision for the company's future. Each and every word they uttered was inspiring and motivating. After this, we had a round of speeches from all the team leads, who also shared their valuable thoughts and ideas for the company and their team-members.
The whole day of joy and happiness concluded with an appreciation of the hard work and diligence of all employees.
Conclusion
Our MD thanked all the employees and also encouraged new employees for the best work and nurture their skills. We honour resilience, commitment and dedication of all the founding members that they displayed to see their vision of Sparx IT Solutions come to reality. It is astounding that 12 years ago, our leaders had such sharp focus on their goal.
Useful articles, updates, offers and guide boon from SparxIT Team
Categories
Let's discuss your project idea.
Featured In