The fact is impressive that people have switched to online music mobile applications or web services instead of making the process time-taking through downloading. Gone are the days when people used to download their favorite songs and make a collection of music library. This is a completely new era where mobile app development making things easier for users as well as business owners through strong engaging features. Today, mobile apps have covered almost each vertical and facilitating businesses with improved customer interaction. Trending technologies have transformed the way people interact with music.
Now, people choose online mediums to listen to their favorite music. There are different music streaming apps that help the users to track, listen, purchase and sort the playlist according to their taste. You can consider Spotify on the top of the music streaming apps. The reason behind the increasing demand of music streaming apps is their effortless utilization and exceptional user experience that makes the users fully connected with their type of rhythm.
Basically, we are not here to elaborate the features and benefits of music streaming apps rather, the motive is to shed some spotlight on the purpose and process of developing a music app like Spotify.
Let's discover how people get easy and effortless music streaming facilities with apps like Spotify.
Spotify Offered Surprisingly Seamless Way To Search Favorite Music Online
Starting with the birth of Spotify in the industry – Spotify was introduced in 2008 and it's still getting tremendous applaud by the users who love to use this as their on the go music library. They only need a smartphone and internet connection to access songs of their choices anytime anywhere. The app was really tough competition for Apple's iTunes and currently, it is doing good as one of the best music apps for Android smartphones.
Recently, a survey report stated that people prefer online music services than the downloaded ones. This encourages creative business entrepreneurs to develop an app like Spotify to divert music lovers. They want a clone app which should have the potential to hold around 30 million tracks and save several songs.
Features one can have in music streaming app like Spotify

An easy search on behalf of track, album, artist
Facility of listen for free
Allows the users to access the tracks offline
Create library & share your favorite music collection
Dozens of music categories to choose from
Exceptional Editor's Choice section
Word' menu to learn another language
Powerful Idea You Can Implement In Your Music Streaming App
If you want your music streaming app to work differently like others, you should follow the tactics Spotify developers used during the development of this music streaming app. The app is highly powerful and facilitating thousands of listeners with its comfy and seamless user experience. The app also handles the technical part by tracking & streamlining the songs one after another without delays.
There are millions of servers behind the fast songs streaming of Spotify. When a user requests a song, Spotify tracks the song from the millions of servers and heads it to the device. For the users, it's a random process but, it really requires hard efforts and time to store and streamline the songs from the server to device.
Being a zealous business entrepreneur, if you also want such an app, you need to work on the same strategy, so that your app will also get the same speed and songs access ratio.
How Does Spotify Music Streaming App Work –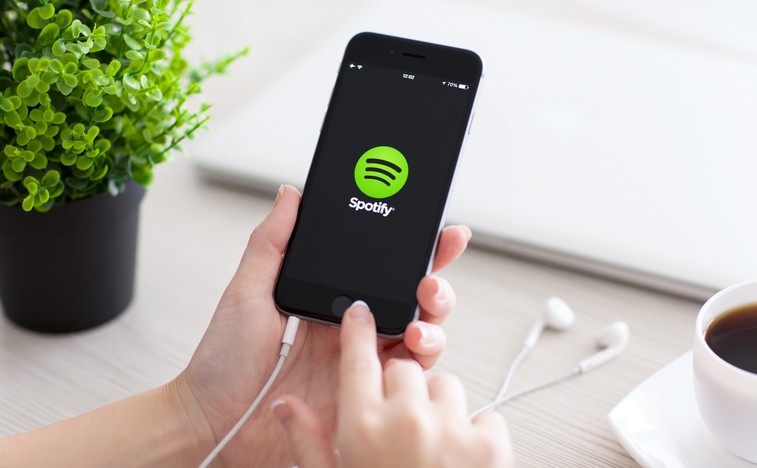 To provide the users a smooth listening experience, the app creators work on checking your device's cache first. This helps them evaluate whether you have listened to the track earlier or this is the first time you're requesting it. Then, the system starts fetching the requested track from the cache or some other servers.
The concept is powerful and more effective than making the server overburdened with a bunch of track records to be downloaded. These types of apps soon become the best social music platforms where people can enjoy breathtaking tracks seamlessly. In short, if you develop such a music streaming app, you will give a refreshing, cool and ultra engaging medium to the users to connect with. The users can also install the paid version of such apps to experience legal music facilities.
It's up to you what formats you choose to develop your music streaming app like Spotify. You can choose from tablets, mobiles, and desktops versions.
Market Leading Music Streaming Apps –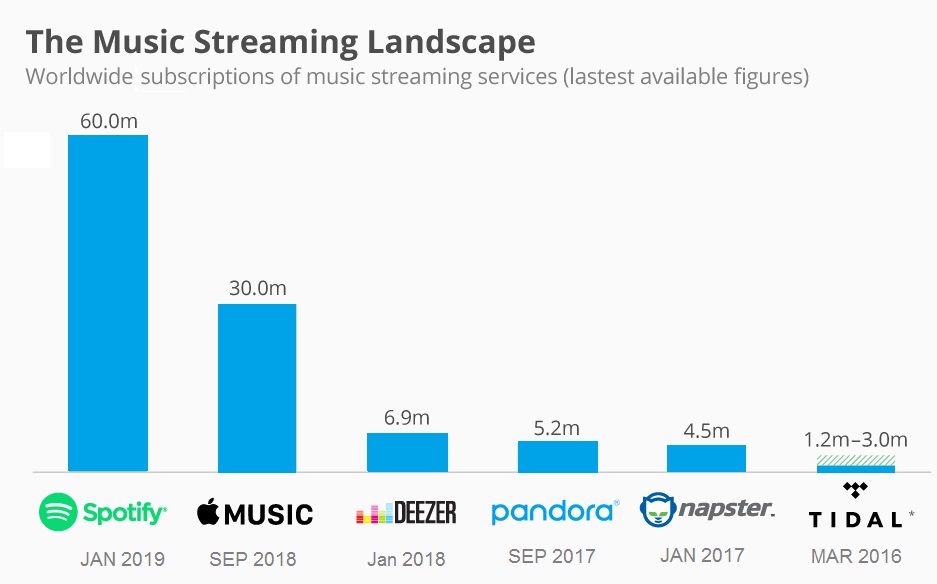 In the race of offering uninterrupted music streaming services to the users, Spotify is not the single app in the market. There are many other apps that people are cherishing due to their great music streaming facilities. For instance, you can take the examples of Apple Music, Deezer, Tidal, and Google Play. These are the trending music streaming apps that cater music lover's budding needs with grooming tracks.
When you install these apps, you will be offered with a striking bunch of features like:
Facility of music library, cloud storage, radio – embedded
A wide range of devices one can listen
Sharing of favorite tracks & playlists
Excellent sound quality
Recommendations and editor's picks
Search for favorite artists/albums
Online & offline modes for the users to listen to tracks
How A Music App Like Spotify Helps Making Money?
A music streaming app can be used by users as free or with a premium version. With a free version, one will get the facilities but with a few limitations. But, when someone uses a paid or premium version, he/she will be able to avail all the services without interruption.
Free App Version – You will have music accessing options with limited functions & embedded ads.
Premium App Version – This will facilitate the users with offline music streaming subscription, unlimited songs synchronization and add-free music facility.
Spotify Music streaming app has all these features that make it exceptional and worth using as an ideal music streaming app.
Both of the versions of these types of apps are fruitful in terms of making money. Well! The free versions assist app owners to earn money from the embedded ads that run randomly during the tracks you play. And, paid versions help make money from the subscription fee that a user pays to avail additional facilities.
It's not that simple to earn money from an app. For that, an app should be built by keeping the user perspectives, and their trending entertainment needs in mind. A number of downloads can also be counted as the money making process for an app providing the app stays for long on the users' device.
This is how you can make money from a Spotify clone app. This further satisfies you and enables you to claim a special place in the user's smartphones.
How You Can Initiate Mobile App Development Of An App Like Spotify

Initiate app idea
Plan & estimate app structure
Plan for licensing
Choose adroit developers
Build a prototype
Get it approved
Proceed with the final design
Ending Note:
We have covered almost all the aspects of an app like Spotify. If you got the points you can proceed to develop a music streaming app like Spotify. You can also choose Sparx IT Solutions which is a reliable mobile app development company which takes responsibility to ensure better, well-planned and quality music app development. We promise to give you a user-friendly solution which is not only loved but also will be used on a large scale across mobiles.
Useful articles, updates, offers and guide boon from SparxIT Team
Categories
Let's discuss your project idea.
Featured In