Are you into a fitness industry and thinking of launching an app for fitness freaks? If yes, then this blog is a must to read, as here you will find the top traits of a fitness app that you can carry out in your mobile app development process.
The fitness enthusiasts download lots of fitness apps on their mobile devices. They look for a well-designed health-related app like 8fit, which is bestowed with all the relevant features that makes them a personal trainer.
Why fitness apps?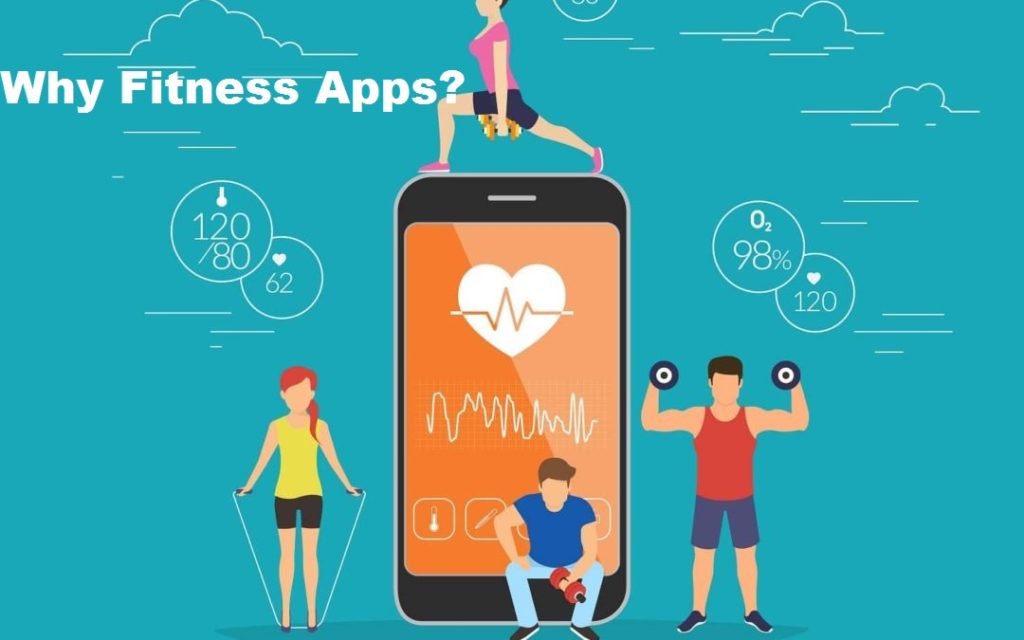 Before diving deep into all the great features of a fitness app, let's throw light on the history of this industry. In 2008, Google launched its Google Health service which looked promising. If it gets launched today, it would have received immense popularity, but back then it was not so popular that's why the company dropped this project in 2011. The question arises that why Google Health failed?
Well, the main reason for that is the health topic was not popular in those days. The people don't consider it as an interesting topic. But, in 2014, the fitness industry started gaining prominence and this happened due to wearable technology. By wearing wearable devices, it becomes convenient for people to keep track of their steps.
Top Features That You Should Never Forget in Your Fitness Mobile App Development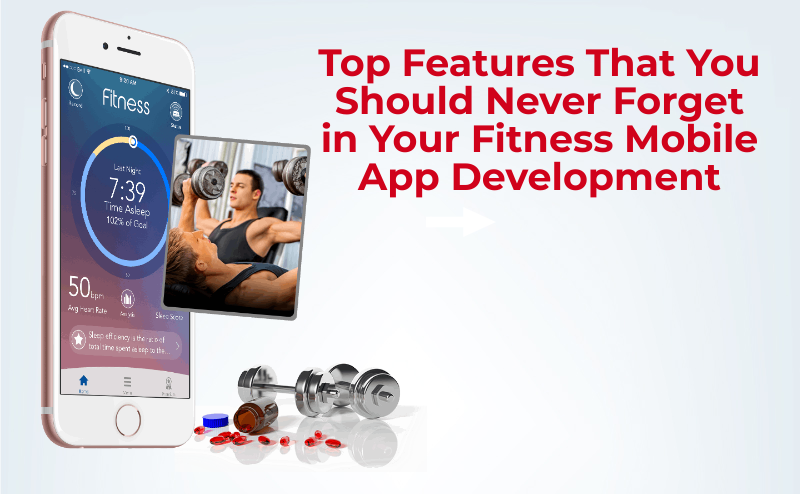 Building a fitness app like 8fit is not that difficult as you think. You can too own a fitness app similar to 8fit and provide the fitness conscious people an effective workout plan without spending much cash.
Before indulging in the mobile app development, we recommend you to go through the below-mentioned features of a fitness app. Let's take a closer look:
# 1. Creating Accounts
Accounts are important because they permit users to save their information and data if they change their devices. This will quickly help them to resume the workout sessions and diet which they are following earlier.
# 2. Highly Customized Diet Plans
This is the first and foremost feature that you should definitely include in your fitness app. It will leverage the users to craft a personalized diet plan that suits their body type. They will get the choice to select the ingredients, so they can make the recipe just the way they want. Don't forget to add a "pocket-friendly" recipe option within your app that suggests food items under budget.
# 3. Workout Programs
The next important feature in your fitness app should be a number of workout programs based on the complexity level: beginner, intermediate, and advanced. To make your app outshine from the competitors, it is best to put Yoga videos for intensifying the workout training sessions. The users will like that for sure.
# 4. Activity Tracking
This distinct feature in your app will allow users to induce various physical activities, which they can perform outside their house. Moreover, it will monitor the user's calorie intake and burnt in the entire day.
# 5. Steps Monitoring
It is one of the most essential features to add if you are planning to build apps to track workout. Through this feature, it becomes easy for the users to check their total steps they move throughout the day, and calories burnt while walking, running, and cycling. Hence, adding this feature can give your fitness app an upper edge over your rivals.
# 6. Setting Targets
The fitness apps should allow users to set their targets. Cross-fit apps should have targets for workouts, while activity monitoring apps should have a target for step number or hours of sleep. When it is about diet apps, the targets will be calorie limits or pounds lost. The targets help in motivating the person, so this feature should be present in your app.
# 7. Notification Configuration
Notifications are useful when it is about motivating a person. The prominent problem with fitness is losing the enthusiasm that you had while starting. There are many factors which are responsible for this that include bad weather, laziness, etc. That makes a person to skip the workout sessions. In that case, reminders will be great in notifying them about their exercise schedule, and they will never miss outperforming their physical activities. So, you should always add this feature to your fitness app.
# 8. Wearable Device Integration
One of the best features that play a vital role in fitness app development is the integration of the wearable device. This felicitates users to duly connect with different external devices. If they connect their app with wearable devices, they can keep track of their daily activities as well as an exercise routine. With this, they can do a comparative analysis of their data by week, month, and year and accomplish their fitness target.
# 9. Engaging User Interface
An engaging and flawless user interface is a must for fitness apps. Whether you are opting for iOS or Android app development, the looks and aesthetics of an app matter a lot. Along with that, easy and quick navigation is what the users mainly look for. So, it becomes important to deliver an impeccable user experience to the users, so they stick to your app for a longer span.
# 10. Social Aspect
Another necessary feature that you can include in your fitness app is the community-based aspect. With this feature, the users can compete with their friends and family members in various challenges and activities. By adding this feature, you can always keep the users motivated.
# 11. Adding Personal Details
The addition of personal information is vital because the diet and workout plan should be set in accordance with the user's page, height, weight, and other parameters. By calculating workouts based on personal data help make the workout more individual. This thing is admired by people who are concerned with their health-related problems.
The apps need to have a pleasing appearance. For this, you can put profile pictures to give it a personalized look. One more thing that you should never forget in your fitness app is adding measurements in imperial (pounds, feet) or metric units (kilos, meters).
So, these are the top attributes of a fitness app that you can consider adding in your app development if wanted to build an app like 8fit.
Some Popular Fitness Apps That Are Used By People Worldwide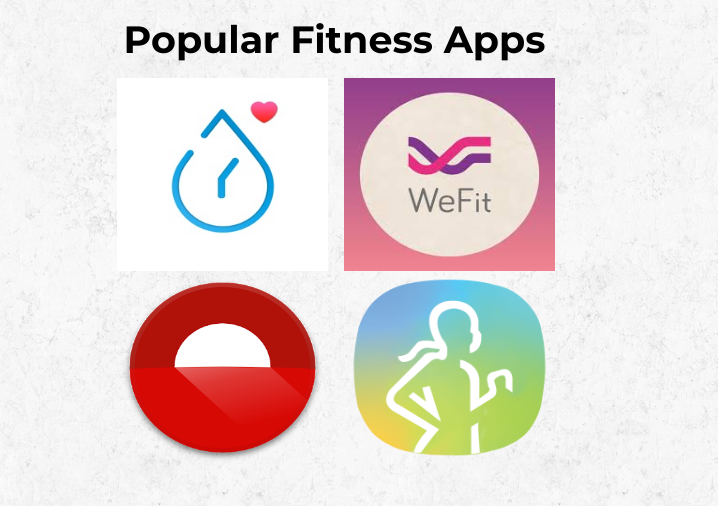 When it is about health and fitness, we could not miss out Samsung Health. This app offers a wonderful set of features where the users can record and analyze daily activities. This will prove beneficial in maintaining a healthy lifestyle. In a single step, you can build a balanced lifestyle by recording information like food, caffeine, and water intake.
This fitness app is designed for those who face difficulty while falling asleep. The main reason for this is the usage of mobile phones and tablet in the late night. With the Twilight app, the screen of the device easily adapts with the time of the day. Hence, it efficiently does the filtering of blue light, which gets emitted by mobile phones.
Over millions of people loved this fitness app owing to its rich functionality. It comes with a set of videos that includes pro trainers, workout programs, and reminders. You will get the option to choose from a variety of workout programs as well as the workout for a specific body part.
This app helps the users to get an adequate amount of water daily. It is a renowned water tracker app, which makes people develop good water drinking habits.
Wrapping Up

After going through all the above features of a fitness app, the time is right to discuss your app idea with a leading mobile app development company, which has expertise in creating health and fitness apps. Moreover, you can think of other necessary features that are useful in keeping the users fit and healthy.
If you have any doubt or confusion related to the development cost of a fitness app, then you can feel free to get in touch with Sparx IT Solutions. Our team will get back to you with an excellent solution.
FAQs
1. What is the cost of fitness application development?

Ans:- The cost of fitness mobile app will depend upon the set of features that you want, and the time it will take for development.
2. What technologies do your experts have a solid grip on?
Ans:- Our team of developers is proficient in Google Android, Apple iOS, Window phone, etc. They are acquainted with the latest development trends in the mobile industry.
3. Which platform should we use for our fitness app- Android or iOS?

Ans:- Both the platforms have immense popularity, so we suggest launching an app for Android and iOS.
4. What are the hiring models that your company has?
Ans:- Our hiring process consists of hourly, monthly, weekly, and dedicated hiring plans that will work with a fixed rate.
Useful articles, updates, offers and guide boon from SparxIT Team
Categories
Let's discuss your project idea.
Featured In